Victoria State Emergency Service (VICSES) Lilydale unit volunteer, Tim Isherwood has been honoured for his work following the storm on the evening of Wednesday 9 June 2021.
The VICSES Lilydale unit, which services parts of the Dandenong Ranges and Yarra Valley, received over 1,260 requests for help following the storm event. "Tim responded that night when called upon, and for the challenging week that followed," said Ray Jasper, VICSES Assistance Chief Officer. "We are proud of Tim and we are proud of all of our VICSES members for the significant work they did, following this storm event."
Tim was nominated as a BankVic Emergency Services Champion, each of whom are honoured at one of four AFL Hawthorn 'home' games each year. BankVic honours an Emergency Services Champion by hosting them at the Hawthorn president's event, with the champion featured on the big screen.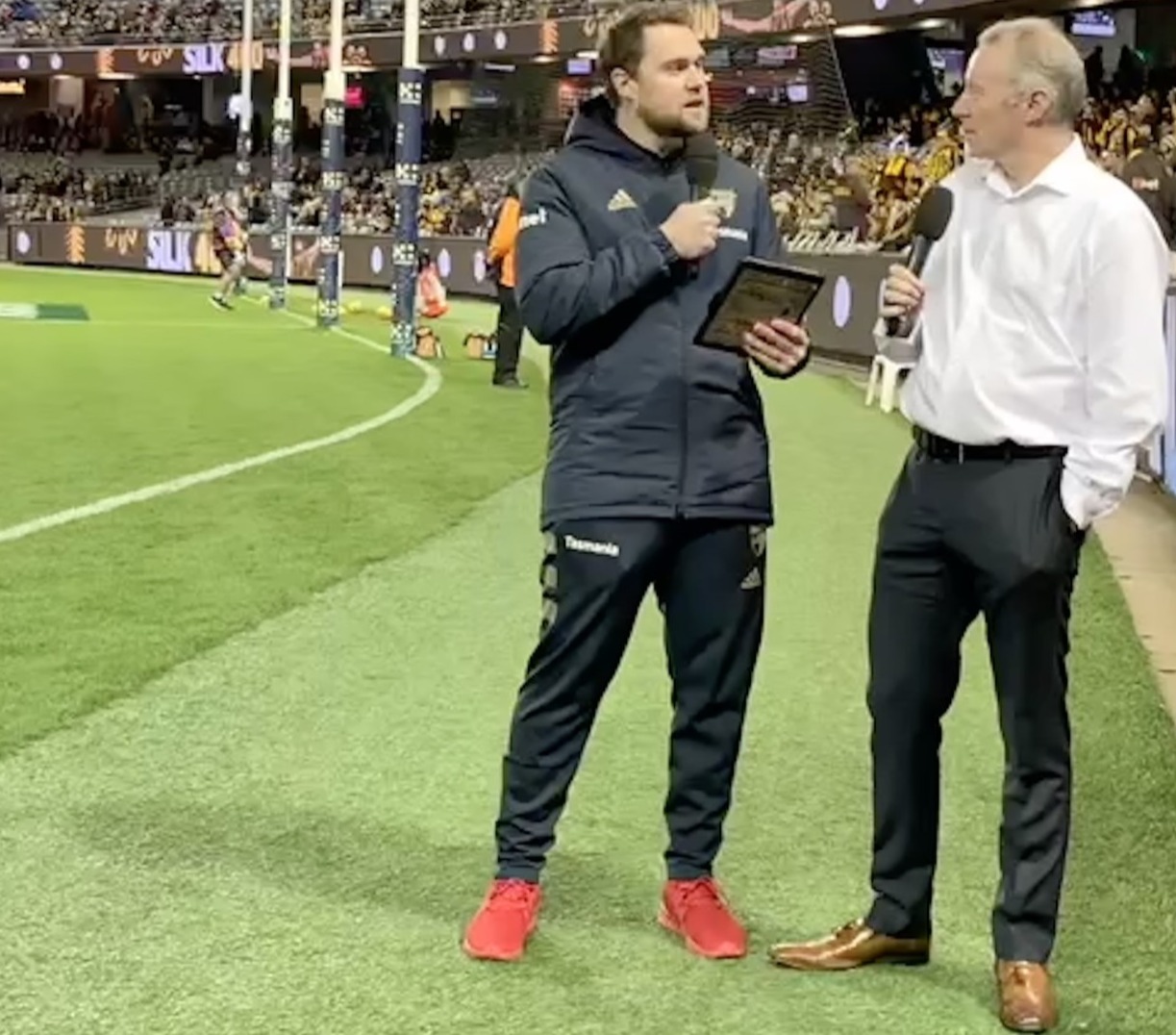 ​
​​

"We truly appreciated being invited and recognised as VICSES members who are just helping our local community during their times of need," says Tim, who attended the AFL Hawthorn and Port Adelaide match earlier this month.
"We're really proud to invite them along, meet them and share the day with them." says BankVic CEO, Anthony De Fazio, who met Tim and his wife on the day and hosted them at the President's dinner.
"We host the emergency services match, which honours all the emergency services agencies. We do this because we are a bank just for police, emergency and health workers which is why we are so proud to honour them as part of this event," Anthony continues.
BankVic is the presenting partner of the AFL emergency services match, honouring police, frontline health workers and emergency service agencies. "As presenting partner of the emergency services game we are honoured to host these champions."
"It was a huge privilege to be asked to attend the night and one I know both Deb and I will not forget," says Tim, speaking of the evening he had shared with his wife. "We both felt extremely welcome and included in all the festivities of the night by both the Hawthorn Football Club and the team from BankVic.
"As a Hawthorn supporter it was made even more special to be at Shaun Burgoyne's 400th match."