Volunteer task force heads to NSW as communities start to rebuild
We've all seen the devastating impacts in New South Wales and Queensland.
This is why a combined taskforce of Victoria State Emergency Service (VICSES) and Country Fire Authority (CFA) volunteers are on their way to northern NSW, departing Melbourne at midday today for Goonellabah, outside of Lismore.
The taskforce of 38, including 22 VICSES Community Engagement Facilitators (CEFs) who are highly trained, usually working on preparing communities for emergencies.
The CEF team will visit those worst-hit by the floods; provide situational updates, information about road access; housing; accommodation services, and other support services.
Our CEFs will work with the public from community hubs, attend community meetings, provide peer support and to go anywhere they can be useful.
We had an amazing response from VICSES volunteers when asked to assist, and have capacity for further a deployment if we are needed.
The VICSES volunteers on deployment came from Central (13); Mid West (1); South West (1); North West (5); North East (2) Regions.
Thank you to all of our wonderful volunteers for giving up your time to help people in their moment of need.
CEFs are important given research has revealed that people living in smaller communities often don't know what is available or when to ask for help, especially those living on isolated properties.
Further research, funded by the Emergency Service Foundation Scholarship, highlighted geographical; environmental; generational, and cultural factors and which inform the the kind of outreach required by CEFs as they assist communities responding to emergencies.
It was wonderful to note that, on International Women's Day, there was even representation of men and women in the deployment, with a large contingent of our highly-skilled female members answering the call for help.

Thank you to our volunteers as well as their families and employers.
Please find attached short interviews recorded today at Melbourne Airport with:
Please see Emergency Management Victoria's media release, here.
The ongoing flood situation in New South Wales and Queensland is a reminder that Victorians should connect with official sources of emergency information, including:
Downloading VicEmergency app
Checking www.emergency.vic.gov.au

Tuning in to local emergency broadcasters such as ABC local radio, commercial and selecting community radio stations, or SkyNews TV

Phoning the VicEmergency Hotline on 1800 226 226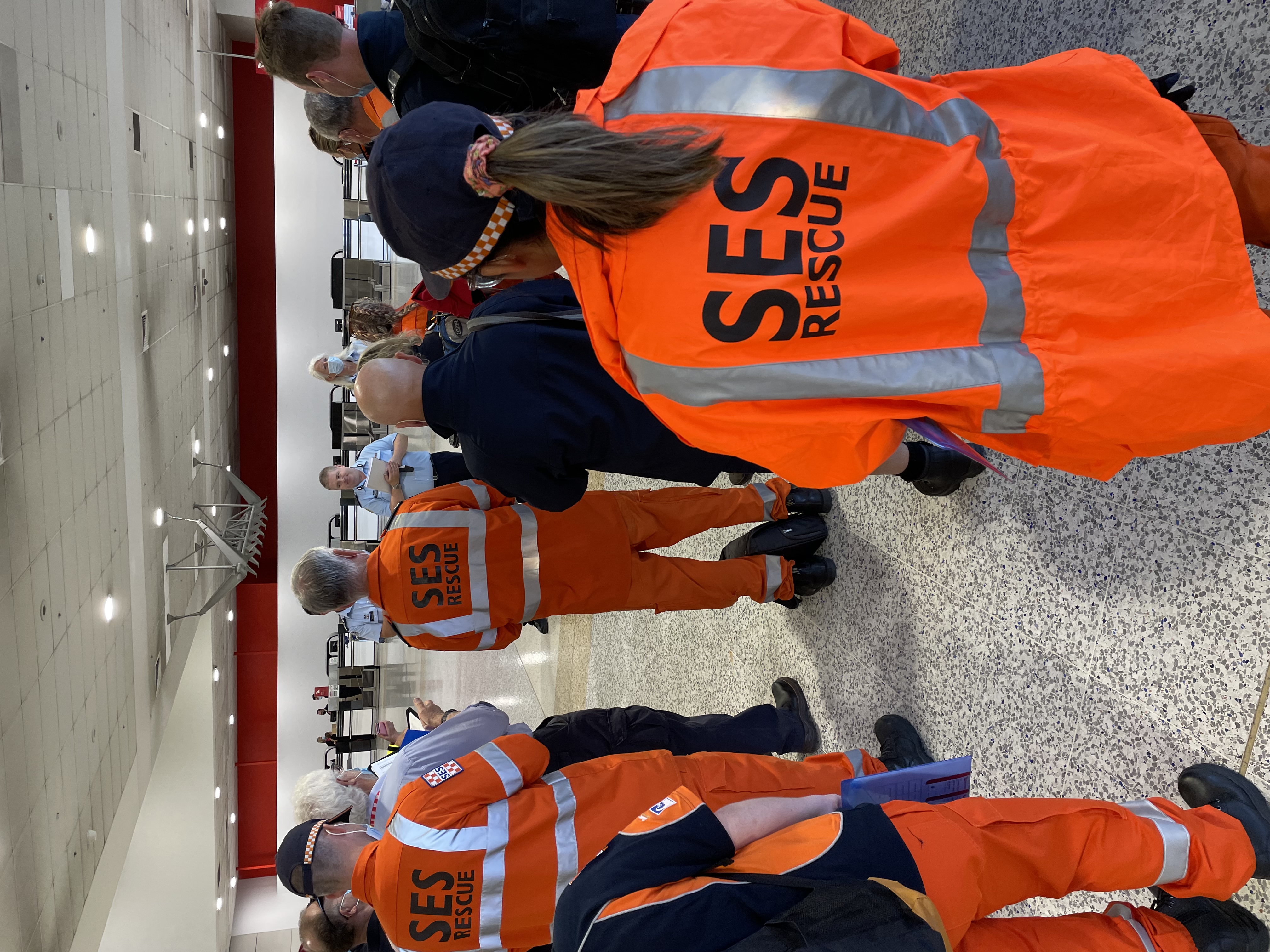 Volunteers awaiting deployment at Tullamarine Airport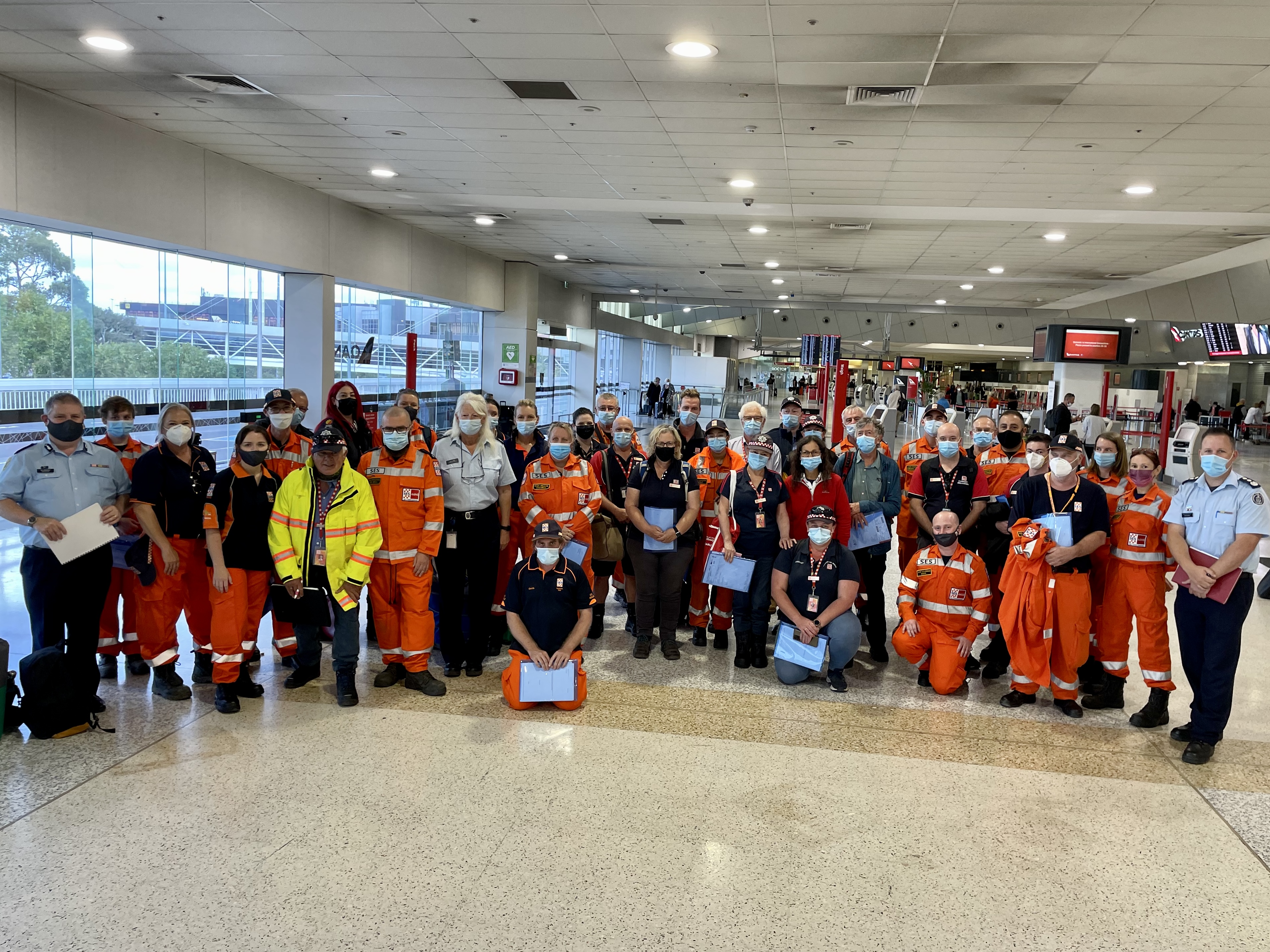 VICSES/CFA taskforce before deployment at Melbourne Airport