A heroic Bendigo SES duo saved a women from drowning on Saturday night after her car got washed away.
The woman, in her 60's, had managed to escape out of the window of her car and was stranded in a creek with flowing water up nearly to her knees.
VICSES Bendigo Unit officers, Braden Verity and Trent Ross, discovered the woman just before 11pm, on Saturday 22 October, on their way to another job in Woodvale, north-west of Bendigo.
With their lights flashing and high beams on they spotted the woman flailing about and visibly struggling to stand.
Trent got out of the passenger seat, completed a dynamic risk assessment, and entered the water to assist her while Braden requested an ambulance.
The woman was about 100metres away from the car and Trent guided her back to the car.
It was late at night on a country road. "I have no doubt she would have died had we not come along at that point," Braden said.
"If she'd fallen over she would have drowned right there. The creek was really flowing out where she was, coming up the her knees and like something you see on a clip of white-water rafting."
Trent put his wet weather jacket on the woman and helped her into the back of the car and warmed her up with the heater while they waited for the paramedics to arrive.
The woman was struggling to breathe and told the SES officers that her car was swept into the gully and she barely made it out. The woman also told the officers she had a heart condition.
An off duty Micra-Paramedic, who was volunteering with another SES crew nearby arrived before the ambulance and was able to provide further expertise and look after the woman.
VICSES has responded to more than 800 flood rescues in the past three weeks many of which have related to vehicles that have become stranded in water.
Floodwater can be very deep, rise quickly and move fast. It's another important reminder to never drive through floodwater.
For more information visit: https://www.ses.vic.gov.au/news-and-media/campaigns/15-to-float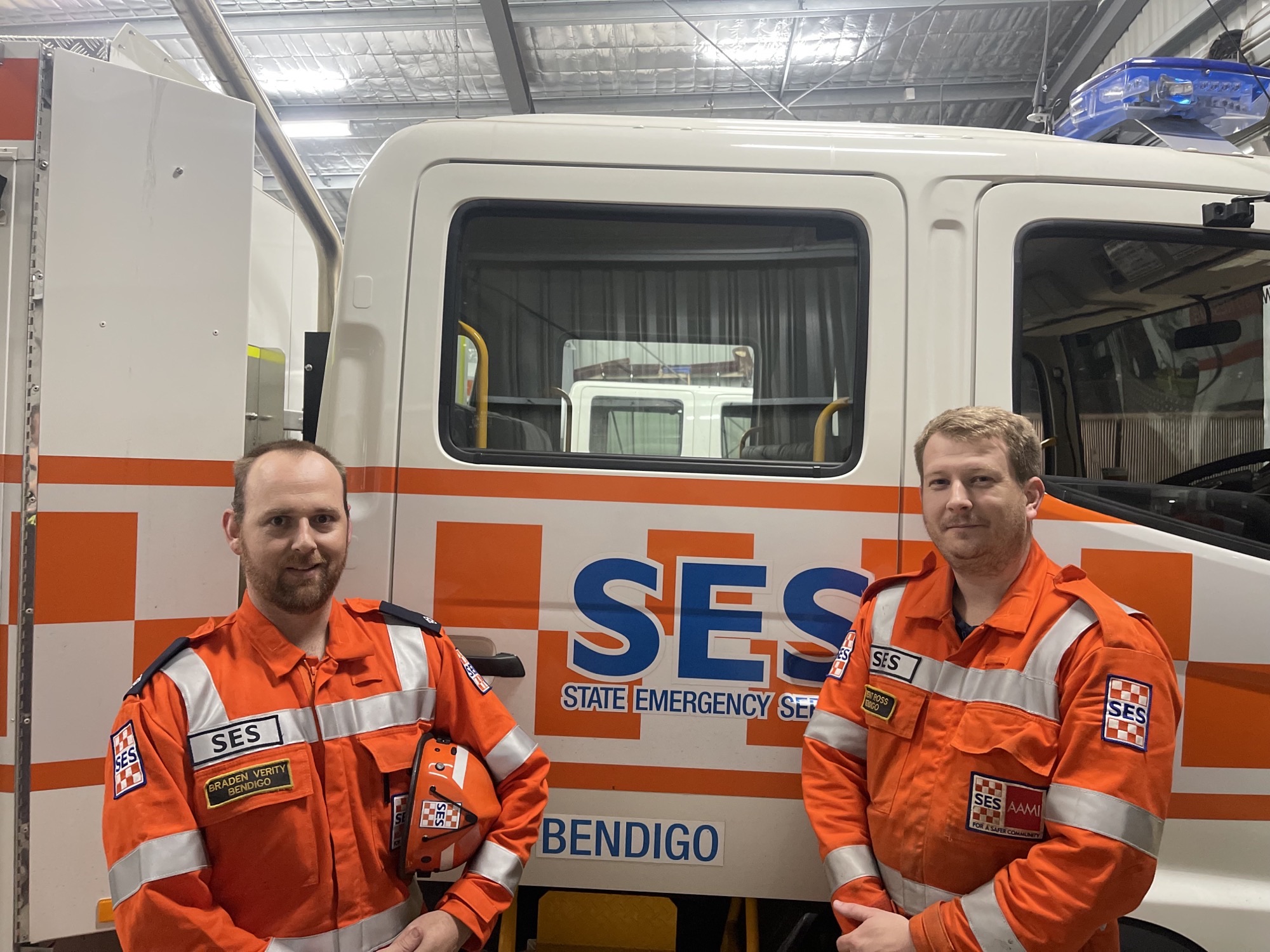 VICSES Bendigo Unit Officers Braden Verity and Trent Ross