Spike in searches leads to hiker warning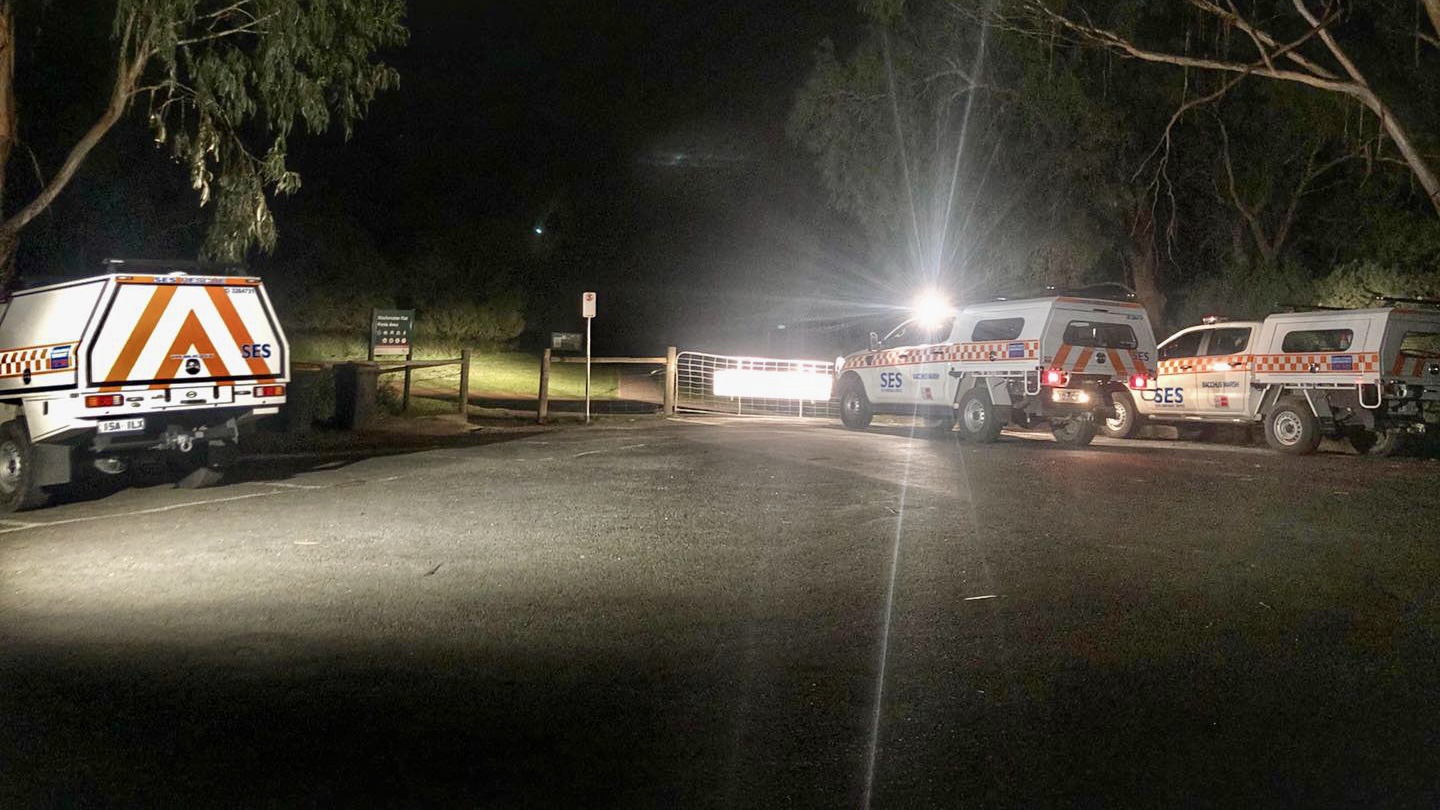 VICSES Bacchus Marsh Unit volunteers arrive at a search and rescue operation at Lerderderg State Park on Saturday, 25th June 2022.

Hikers and bushwalkers are being asked to take additional precautions over the school holidays after a recent spike in incidents, requiring emergency services.
The Lerderderg State Park, Werribee Gorge, and the Grampians National Park are among several sites which have kept Victoria State Emergency Service (VICSES) volunteers busy over the past six weeks, prompting fifteen separate search or rescue operations across the three locations.
On Saturday night, 25th June, VICSES Bacchus Marsh Unit volunteers undertook their seventh search, since the start of May, at the same spot at Lerderderg State Park.
As it gets dark early at this time of year along the Lerderderg River track, which lies between two ridges, hikers should be aware that the wet conditions and early dusk increases the risk of serious injury from slips and falls, and of hypothermia.
Other common spots where our volunteers have frequently been called to rescue hikers include Eurobin Falls and Woolshed Falls in the North East, and the You Yangs near Lara.
In the Grampians, volunteers are frequently dispatched to the Cool Chambers, at the bottom of the Pinnacle track, Bridal Veil Falls, and Mackenzie Falls. Mount Cole and Mount Langi Ghiran are also well-known hotspots, with several would-be bushwalkers becoming injured on their descent.
Each search requires around eight VICSES volunteers in three vehicles, for an average of four hours, amounting to thirty-two hours of volunteer time for each rescue. This does not including the work undertaken by Parks Victoria, Ambulance Victoria, and Victoria Police Search and Rescue personnel.
Parks Victoria urge people to be well prepared and choose the right hike for their abilities and the conditions. It's important to consider how recent wet and windy weather might have impacted your planned walking track.
When planning your walk, use trusted sources of information like the Parks Victoria website. Visitor Guides on park specific pages have maps and information about walking difficulty and estimated duration, based on the Australian Walking Track Grading System. There are also important and timely updates on park or track closures.
Hiking or bushwalking apps can be helpful as a guide, but use crowdsourced information by hikers of varied experience levels. A listing for a one or two-hour round trip, made by an experienced hiker, might take you much longer depending on conditions and your level of fitness.
Key tips to stay safe on the trail include:
Choose the right hike - based on your fitness, the time you have available, and what you want to see. Make sure you allow enough time to complete your hike in daylight.

Plan ahead - Check the weather forecast and let someone know where you are going and when you plan to return. Avoid walking alone.

Dress and pack appropriately - wear the right clothes for conditions (e.g. sturdy shoes, weather-proof jacket), take plenty of food, water and spare clothing, have a fully charged smartphone, torch, local map, and first aid kit.
See more information on how to prepare for your hike.
Quotes attributable to VICSES Bacchus Marsh Unit Controller, Bill Robson:
"On Saturday night, it was the seventh search we have conducted in the Lerderderg State Park since the start of May. Slips and falls are quite common but it's also very easy to get lost."
"Don't underestimate the terrain. There are trees down in certain areas and washed-out tracks following recent rain"
"Our volunteers are always committed to the safety of our community and are ready to respond twenty-four-seven, but we'd love people to be well prepared and take appropriate precautions."
Quotes attributable to Jodi Heath, District Manager, Parks Victoria:
"Winter can be a wonderful time to experience nature, but extra planning is needed to account for the shorter days and cold, wet weather. Research your hikes using trusted information sources, hike within your abilities and follow marked trails and signage to reduce your chances of getting lost or injured. Also, you cannot rely on your mobile service, as some areas do not have mobile coverage".