Incident Control Centres continue to monitor conditions
At the Incident Control Centre (ICC) in Epsom, 206 personnel have been deployed throughout the response area, covering a large chunk of North Central Victoria.
The multi-agency task force is made up staff, volunteers, contractors from agencies including the Victoria State Emergency Service, Country Fire Authority, Forest Fire Management Victoria, Victoria Police, and the Australian Defence Force.
This quiet but massive effort includes gathering data on-the-ground, to assess the level of risk in communities affected by the recent flood and storm events. There are two further incident control centres currently operating in the state, at Shepparton and Swan Hill.
Several teams are out in communities, to distribute newsletters and take the temperature of how locals are coping, where recovery work is underway.
The most important role of an ICC is to allow the cross-agency collaboration needed to maintain temporary emergency levees, reopen main roads, monitor ongoing impacts on communities, and manage risks where impacts are still being felt from the weather events.
This includes surveillance from the air, as you can see from the photos!
The ICC is working with traditional owners, where earthworks may impinge on cultural heritage sites.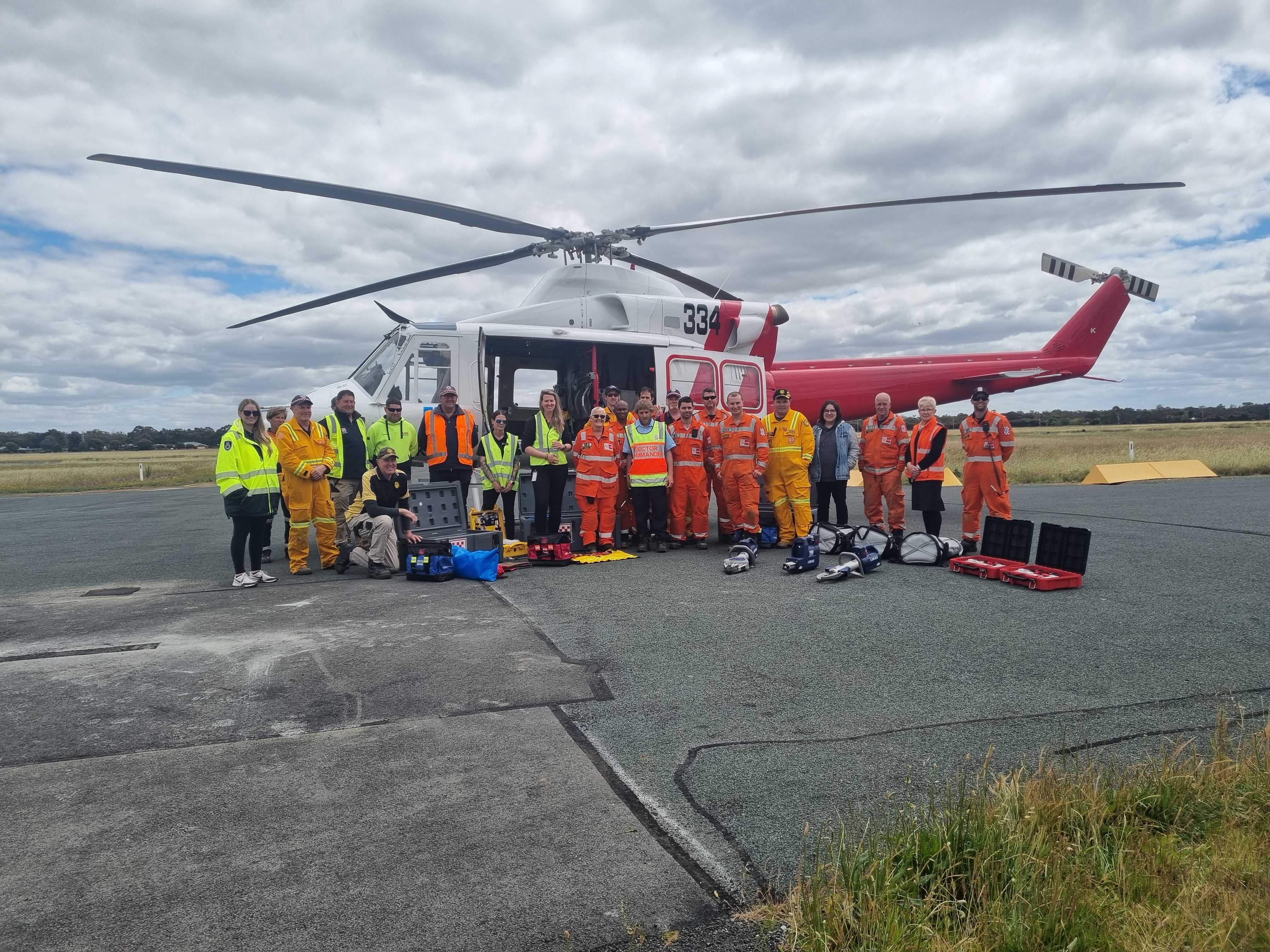 Multi-agency Road Crash Rescue crew at Echuca, 3 November 2022.