The community at Kerang have been preparing for a flood event like this for a long time.
Gannawarra Shire has a history of flooding, including a significant flood event in January 2011 which impacted the townships of Qumabatook, and Kerang, and vast extents of rural areas resulting in extensive damage: the worst in a century.
The two key river systems which impact the Gannawarra Shire areas are the Loddon River and the Avoca, including the January 2011 event; when water overtopped the Pyramid Creek levee.
Victoria State Emergency Service (VICSES) Kerang Unit volunteers have been out in force throughout this flooding event, as part of a broader Emergency Management Team; triaging calls at the unit on a rotating 24-hour basis, in coordination with the Incident Control Centre at Swan Hill.
Leading the response at the unit has been VICSES Kerang Unit, Controller, Glyndia Gee, OAM, and her incredible team who have been indefatigable in their efforts throughout this emergency.
VICSES Kerang Unit volunteers have worked closely with Kerang Country Fire Authority (CFA) Brigade, Koondrook CFA Brigade, and Cohuna CFA Brigade, inside the VICSES unit – supporting sector command - and outside of the unit, filling and laying sandbags, as well as responding to Requests for Assistance (RFAs).
Ten volunteers from VICSES Kerang Unit have been working with the community, with a further two volunteers working in shifts to triage calls, 24 hours a day. This included three members from VICSES Castlemaine Unit, who were seconded to provide further to support.
When the big storm hit on Thursday 6thOctober, VICSES Kerang Unit volunteers worked a total of 196 volunteer hours in one day, triaging and responding to calls, managing assets, and coordinating with other agencies.
Since then, VICSES Kerang Unit volunteers have responded to 190 RFAs from the community, including 165 for incidents relating to floodwater, 13 assisting other agencies - including Victoria Police - 7 for downed trees, 5 for building damage, 2 for technical rescue, and 1 for subsidence.
Since the start of their preparations for this event, the community at Kerang have filled nearly 200,000 sandbags, the majority of which have been used for individual households. Some have been used to reinforce the existing levee at Koondrook, and for the protection of critical infrastructure; such as power and water assets.
At Kerang, every organised community group has come forward to help including: Lions Clubs, footballs clubs, Ladies' Auxiliaries, Red Cross, and even local schools. People volunteered their time, with machinery, to move or unload sandbags.
Any Victorian town would be fortunate to have such an incredible turnout in its time of need, and every Victorian should be proud of Kerang and the leadership of Glyndia.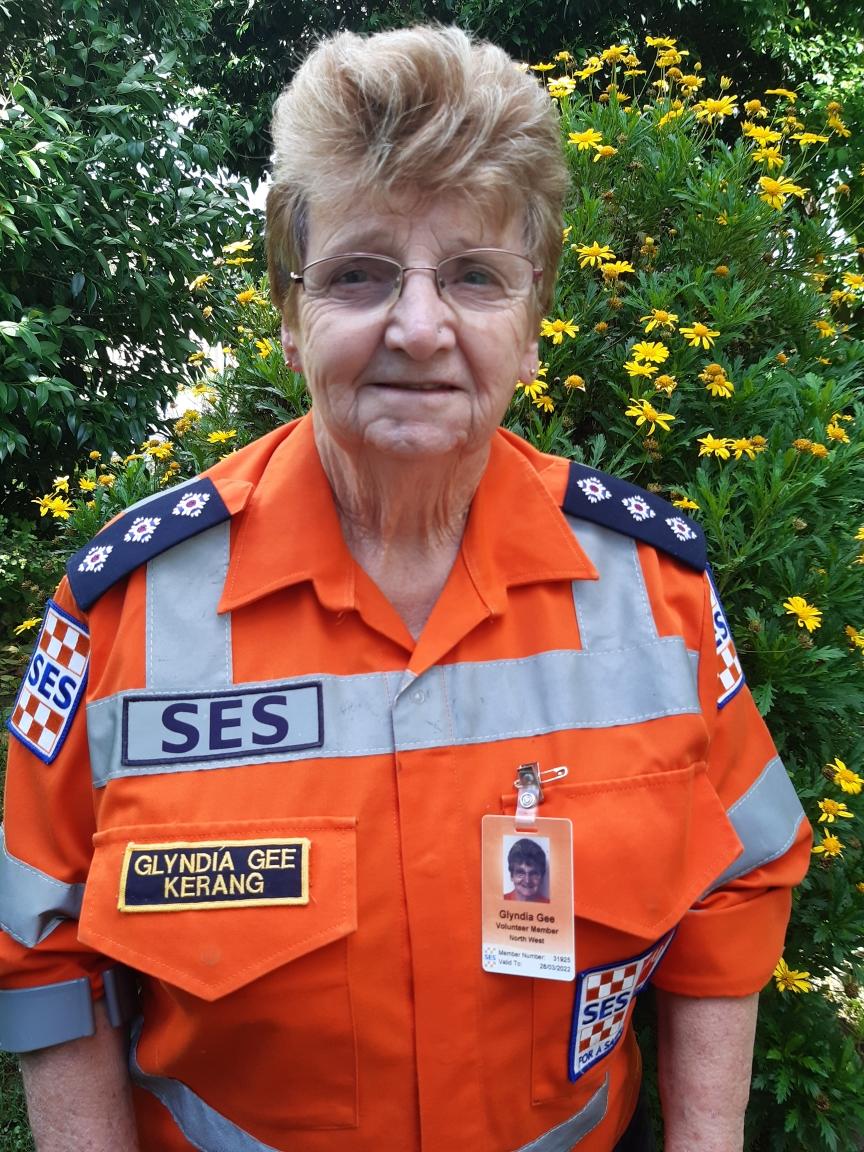 VICSES Kerang Unit Controller, Glyndia Gee