VICSES volunteer receives "Australian of the Year" award
Victoria State Emergency Service (VICSES) Mallacoota Unit, Controller, Leo op den Brouw, has been named Victoria Local Hero in the 2022 Victoria Australian of the Year Awards. Leo receives this award not only for his decades of service to the organisation, but particularly for his work coordinating the bushfire response during 2019 and 2020.
Leo has been a volunteer with the VICSES Mallacoota Unit for 35 years where he is a local unit trainer specialising in boat operations; four-wheel drive, and road crash rescue.
He has held various roles within VICSES Mallacoota Unit including a term as Controller, during which he led his team through the bushfires.
Striving for a community first approach, Leo started the joint agency Rescue Boat Workshop which is held annually with Coast Guard, Life Saving Victoria and Ambulance Victoria.
During the 2019/20 bushfires, Leo was on Gabo Island. As the island was evacuated, Leo stayed to protect the small number of people that remained from hot embers which fell, as the fires raged around them.
After the residents had all been evacuated, his friend took him back home to Mallacoota by boat where he found his house still standing but everything destroyed.
With thousands of tourists stranded in the area and as VICSES Mallacoota Unit Controller, Leo coordinated what he called a "Swiss army knife" response, dedicating almost every waking hour to ensure everyone was safe. His actions which very likely saved lives; given the extent of damage, there were few injuries and no deaths on Leo's watch.
Quote attributable to VICSES Chief Officer Operations, Tim Wiebusch:
"Leo's courage and life of service represent the best of Victoria, and of our people at VICSES."
"I know I join many others across the state, not least in Mallacoota, in thanking Leo for his tireless efforts and commitment over an amazing 30 years; work which he continues today alongside over 5,000 other VICSES volunteers."
"Congratulations on your achievements Leo, we are all immensely proud of you."
Quote attributable to (Acting) Operations Manager, VICSES East Region, Jennifer Harnden:
"I have known Leo for around seven years, during which time he has been an outstanding VICSES member, colleague and mate."
"Leo continues to share his experience and knowledge with the newer generation, whilst still building his own capabilities."
"He is a respected and valued member of his community, his family, has a great sense of humour and is, in general, down-to-earth, kind and caring."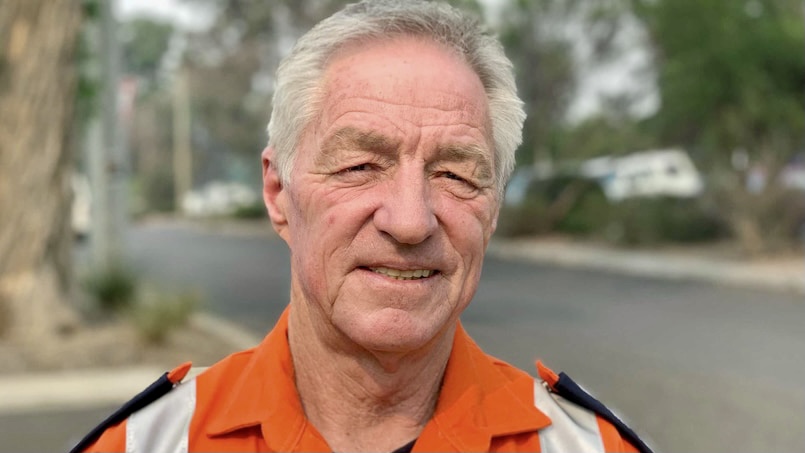 VICSES Mallacoota Unit Controller Leo op den Brouw (photo credit: ABC Gippsland: Sarah Maunder)