Local kids help VICSES volunteers rescue boy on bike jumps
At midday, Victoria State Emergency Service (VICSES) Nillumbik Unit received a request for assistance from Ambulance Victoria (AV) to help transport an injured boy, who had fallen heavily on bike jumps in Plenty Gorge at Greensborough.
A crew of seven volunteers were dispatched from the VICSES unit in two vehicles with to assist the paramedics located about 700 metres into the bush park, along walking tracks with no vehicle access.
Local kids riding their bikes nearby assisted volunteer crews and paramedics by providing valuable local knowledge about tracks with the quickest access to the location where they knew the boy lay.
Urgently needing to reach him, the VICSES volunteers used a specialised wheeled stretcher - or 'mule' - to quickly move through the bush tracks.It took around 45 minutes in total to retrieve and transport the injured boy to the waiting ambulance.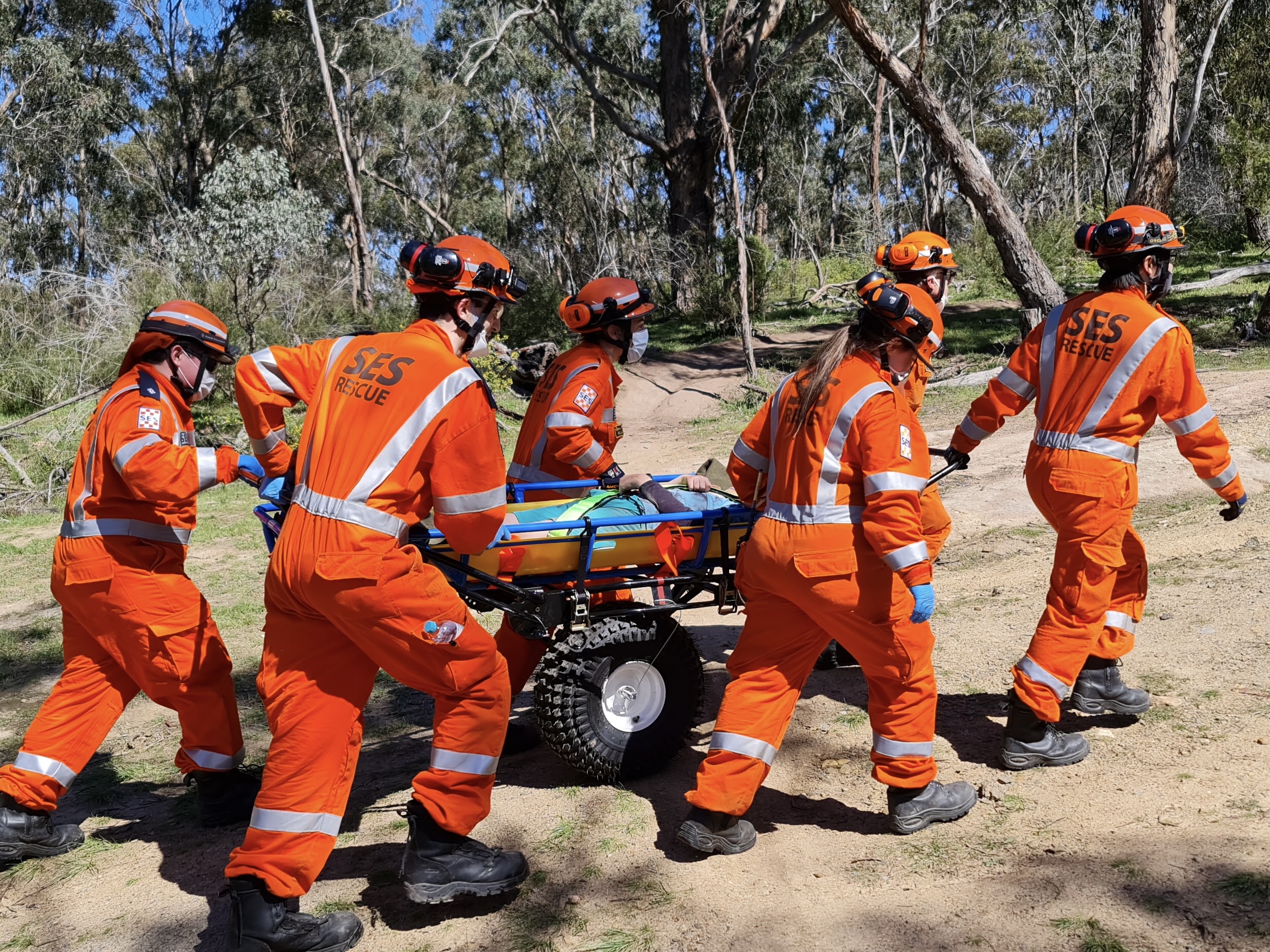 Quote attributable to VICSES Nillumbik Unit, Deputy Controller Training Justin Kibell:
"All of us at the Nillumbik unit wish the young boy a speedy recovery, so he can continue to enjoy his school holidays."