VICSES members deployed to assist with NSW flood response
Today, 22 Victoria State Emergency Service (VICSES) personnel have been deployed to New South Wales today to support the state's current flood disaster.
Overnight the NSW SES requested support from Victoria through the State Control Centre, with the first VICSES boat task force departing today, to support the effort in Grafton, Lismore and Casino.
The VICSES members are from across Metropolitan Melbourne, South-West and Mid-West Victoria including the VICSES Whitehorse, Manningham, Monash, Colac, Ballarat and Geelong Units.
22 VICSES members have been deployed as part of this contingent, including; one taskforce leader, three divisional commanders, nine rescue boat crews (two consisting of a coxswain and rescue boat person).
The crews will be traveling for one day, working for four, and then travelling back on Sunday. EMV is coordinating Victoria's multi-agency requests with the National Resource Sharing Centre (NRSC).
Victoria may be requested to provide additional Incident Management Team (IMT) resources to various locations in Northern NSW, as well as the state's mid and north coast. If deployed, they'll help in managing the response, coordinating emergency services in the field, along with community warnings.
Currently NSW is experiencing one of its biggest flood events in several decades, with above average rainfall recorded across much of the state.
Victoria's strong and ongoing relationships with other states mean we can share personnel, skills, knowledge, equipment and experience. NSW SES crews supported Victoria following the severe storms in late October 2021.
For further background:
Written testimonials from VICSES members deployed to NSW included on page two below.
Quotes attributable to Victoria State Emergency Service (VICSES) Task Force Leader, Justin Navas:
"VICSES will help out in any way we can, while ensuring we maintain operational capability in Victoria. In NSW, our boat crews will be working across Grafton, Lismore and Casino."
"Thanks to those who have volunteered already and to their employers who let them go at short notice. Such is the scale of what we're seeing in NSW, we may still see further requests for VICSES crews, with our volunteers on standby to help the local communities in NSW."
"We expect the commitment will be significant across the response and recovery phase in NSW over the next few days."
Quote attributable to VICSES Colac Unit, Controller, Steve Televein:
"I've been a volunteer for 12 years. I had a friend who got me to join and now I'm the controller. We have all been trained in land boat rescue, with coxswains and crew on the team. The coxswain is in charge of the vessel, at the helm; keeping the craft safe so that the crew can perform their rescues and do their job. We could be rescuing people from their houses or from the roofs of vehicles; moving food to people or fodder, to stranded animals. We will be asked to do many things as the situation develops."
Quote attributable to VICSES Colac Unit volunteer, Jack Daniels:
"I've been a member at VICSES Colac Unit four years, and got the flood boat rescue training early last year. I have done a lot of specialist training so far, including chainsaw operation, and qualifying for road crash rescue. Going to northern New South Wales will be really interesting, as I haven't been on deployment before. It's great to be able to help people in need and I look forward to the experience."
Quote attributable to VICSES Geelong Unit volunteer, Volker Haring:
"We don't know yet what's going to happen, but we will be deployed at Lismore, and in the area of Casino and Grafton in northern New South Wales. I've been on deployments to other Australian states before, for example to Sydney in 2013. I'm looking forward to helping the communities affected by these events, and to doing what needs to be done."
Quote attributable to VICSES Geelong Unit volunteer, Graham Smith:
"I was deployed to assist with the 2013 Sydney storms, dealing mainly with storm damage, trees on roofs and things like that. This will be different, because with the extent of the flooding we will be delivering food and supplies to members of the community, who have been isolated by floodwater. I'm looking forward to getting up there; doing our piece, getting people out safety, and providing moral support as well as that practical assistance."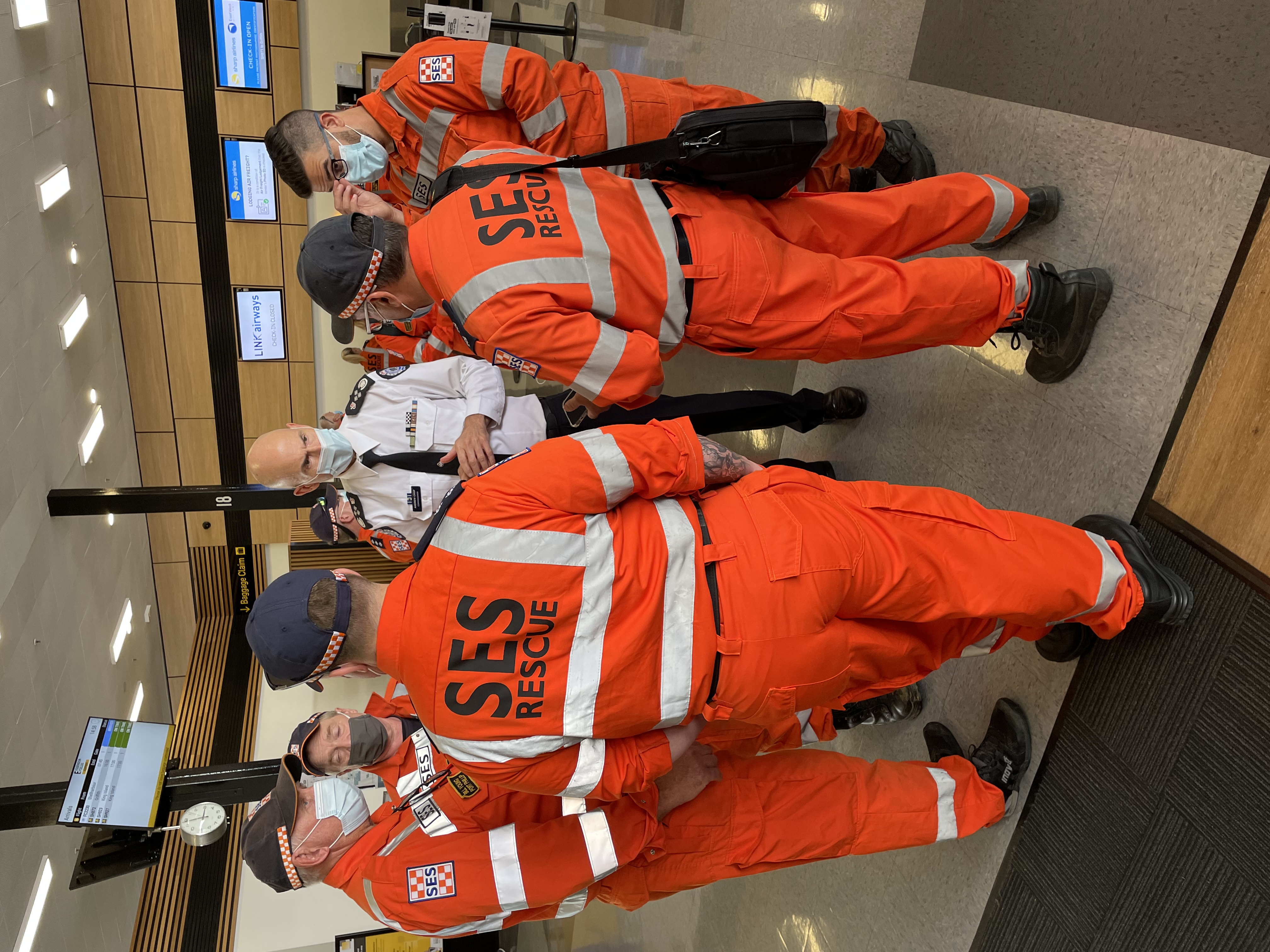 VICSES volunteers with Emergency Management Commissioner, Andrew Crisp at Tullamarine Airport, 1 March 2022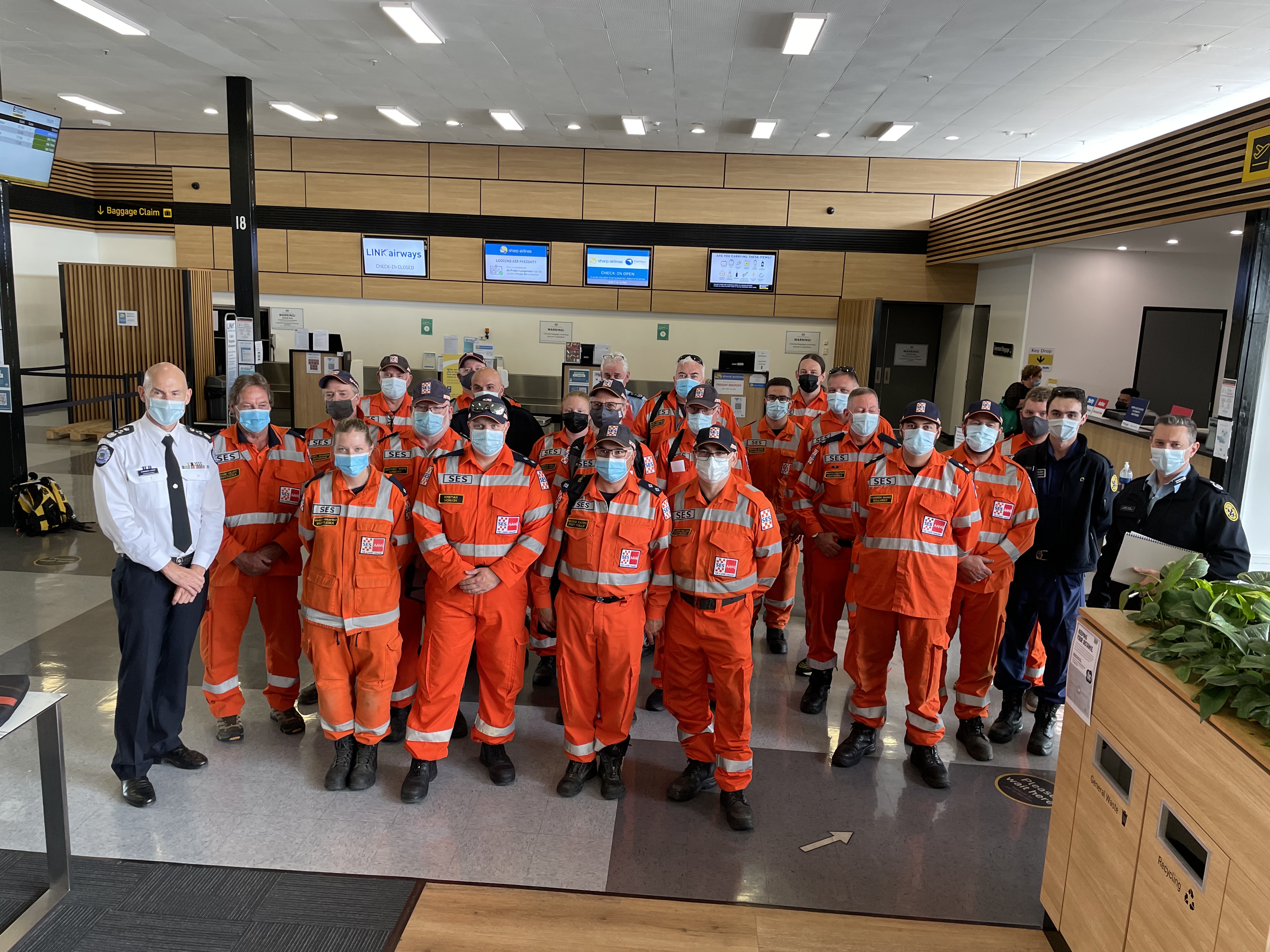 VICSES volunteers with Emergency Management Commissioner, Andrew Crisp at Tullamarine Airport, 1 March 2022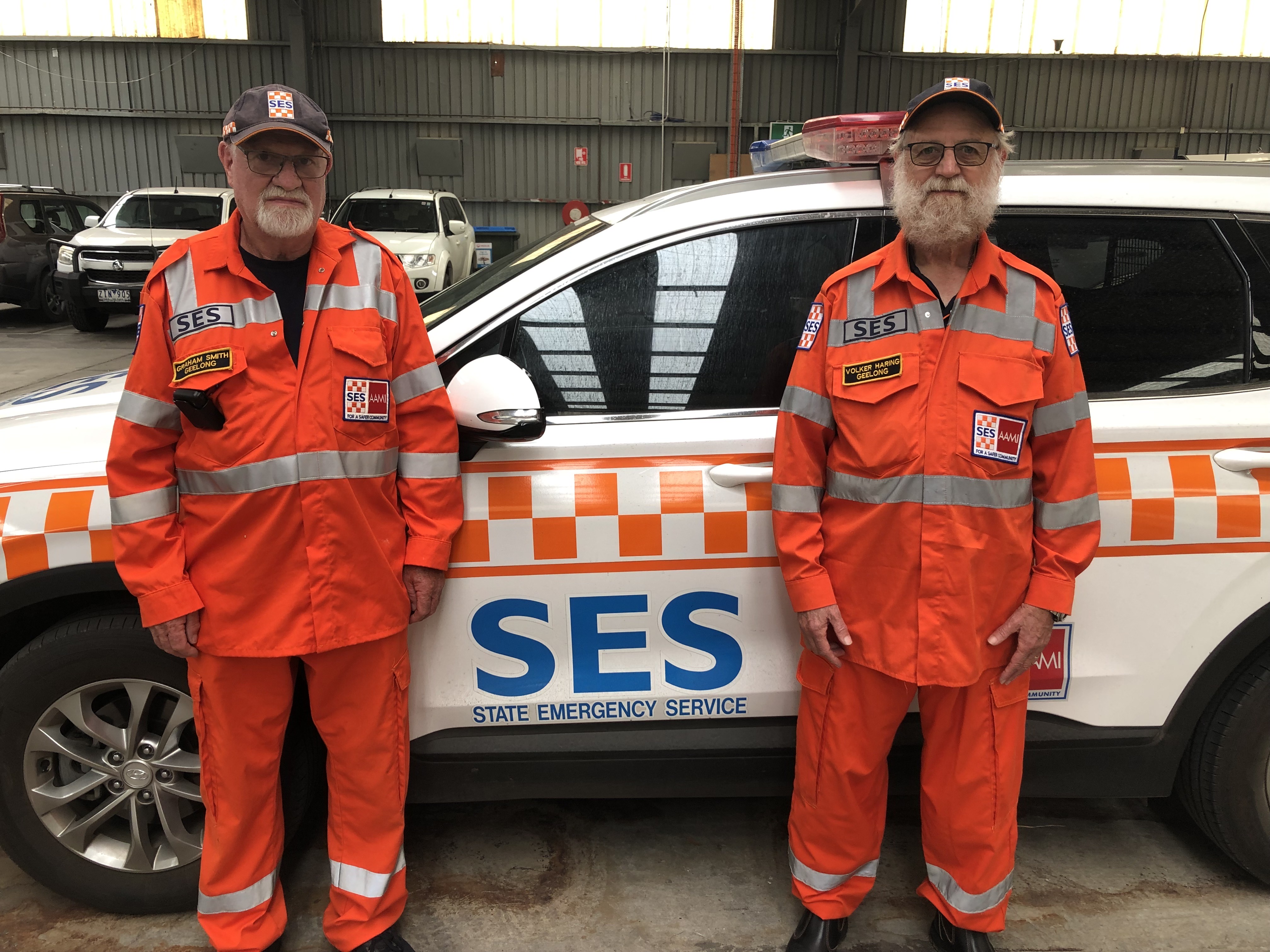 VICSES Geelong Unit volunteers Volker Haring and Graham Smith at VICSES Geelong LHQ, 1 March 2022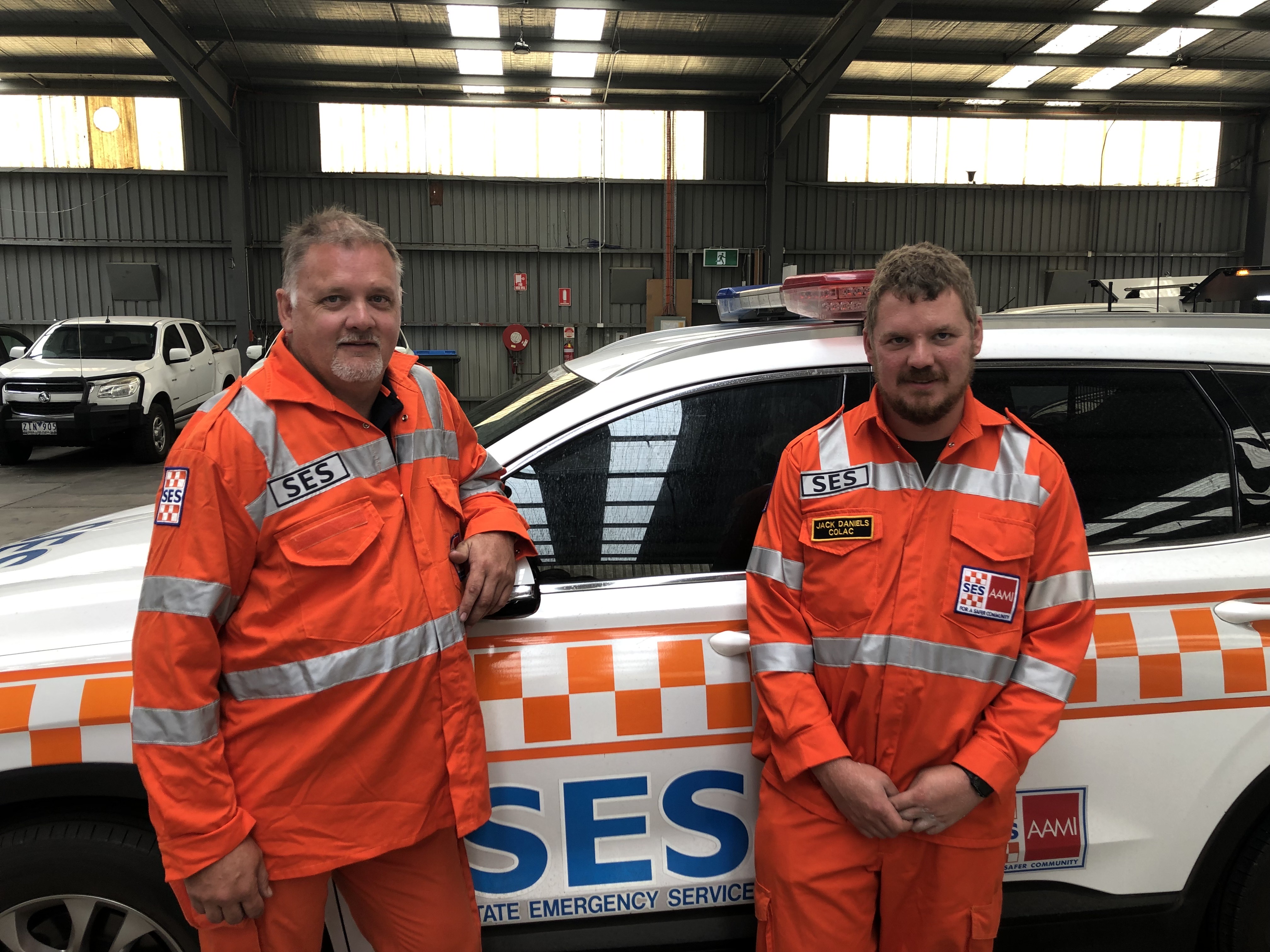 VICSES Colac Unit volunteers Steve Levein and Jack Daniels at VICSES Geelong LHQ, 1 March 2022