Pinnacle rescue highlights markers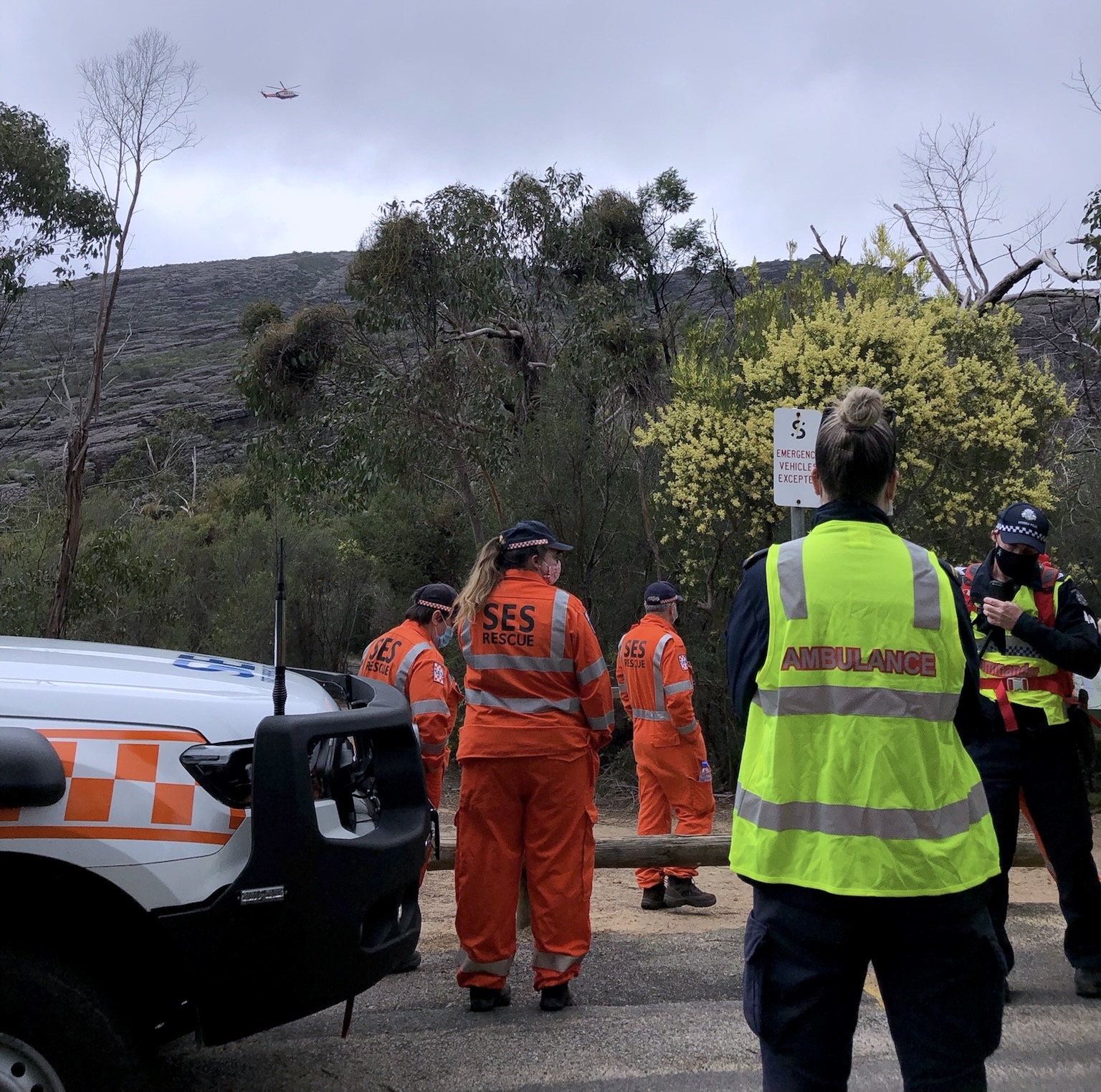 Volunteers from VICSES Stawell and VICSES Horsham Units look on as air ambulance lands
Over the weekend, our Victoria State Emergency Service (VICSES) Stawell and Horsham Units assisted Ambulance Victoria with a carry out of an injured hiker at the top of the Pinnacle in the Grampians National Park. The hiker had used an emergency marker to tell the emergency services where he was.
Location information challenges are particularly difficult for open space locations with no set addresses such as beaches, parks and trails.
Emergency markers are designed to pinpoint your exact location during an emergency in public open spaces or a hard to define places.
Eight VICSES volunteers were at the elevated site to assist.
On elevated sites and across rough terrain, carrying a patient can require a larger team to ensure patient safety during transportation, even with a mobile stretcher.
Luckily, Ambulance Victoria in this instance could winch the injured hiker by Air Ambulance to the Wonderland Carpark, significantly reducing the distance the hiker needed to be carried.
Quote attributable to Deputy Controller VICSES Stawell Brody Stewart:
"Make sure you've got appropriate footwear and you know what you're getting yourself into.
"Knowing where the emergency markers are; they're all around the state now. They display three letters and three numbers which gives us an exact location of where those markers are.
"They're all through the Grampians and throughout the state."