VICSES awarded as part of the 2021 Victorian Resilient Australia Awards
This week the Victoria State Emergency Service (VICSES) was recognised as part of the 2021 Victorian Resilient Australia Awards, announced as the winners across two award categories including Government and Photography.
The awards, sponsored by the Australian Government and managed by the Australian Institute for Disaster Resilience, were open to all Australians to recognise outstanding contributions in each state or territory across six award categories.
VICSES members in the North West Region of Victoria, in collaboration with the Rochester community, Campaspe Shire Council, and the North Central Catchment Management Authority, won the Government Award for their joint work as part of the Resilient Rochester Project.
The project was designed to help residents living in Rochester to better understand their flood risk through a series of videos, while also celebrating the local community. The videos include information on planning for emergencies to reduce the consequences for individuals, families, and businesses, the local flood risk and history, and what people appreciate about living in their beloved 'Rochy'.
VICSES Monash Unit volunteer Jacqueline Quaine was announced as the winner of the Photography Award, for her submission titled 'Just another Monday night'.
The photograph captures unit members undertaking Safe Working at Heights training together on a rainy Monday night.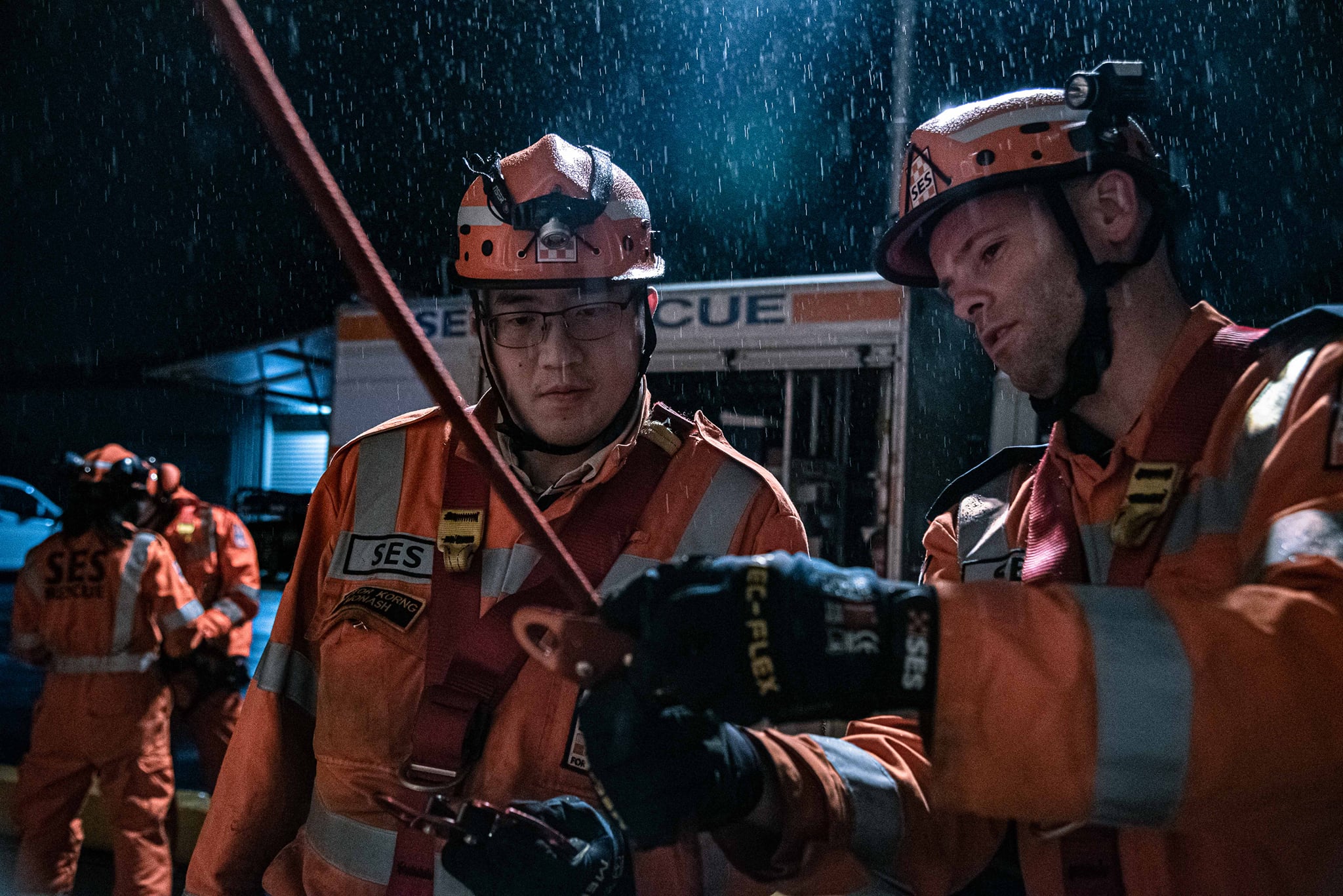 "As individuals, we build our resilience by taking steps that consistently challenge us just enough so that when disaster strikes, we have a bank of skills ready to put into practice. We make our community more resilient by helping those that don't have the means to help themselves in that moment, by creating a bridge between an emergency event and when their own coping systems can kick into gear," says Jacqueline.
"It's all made possible by these volunteer emergency responders, standing in the rain in a council car park on just another cold, wet, Monday training night. In developing their individual resilience and demonstrating the resilience of the unit, they contribute to the resilience of the community they serve, and the service they represent," continues Jacqueline.
Congratulations to our members on being recognised as part of this year's awards, and contributing to the resilience of our communities across Victoria.
You can read more about all this year's winners via the Emergency Management Victoria website.