Further wet weather expected, VICSES asks residents to prepare now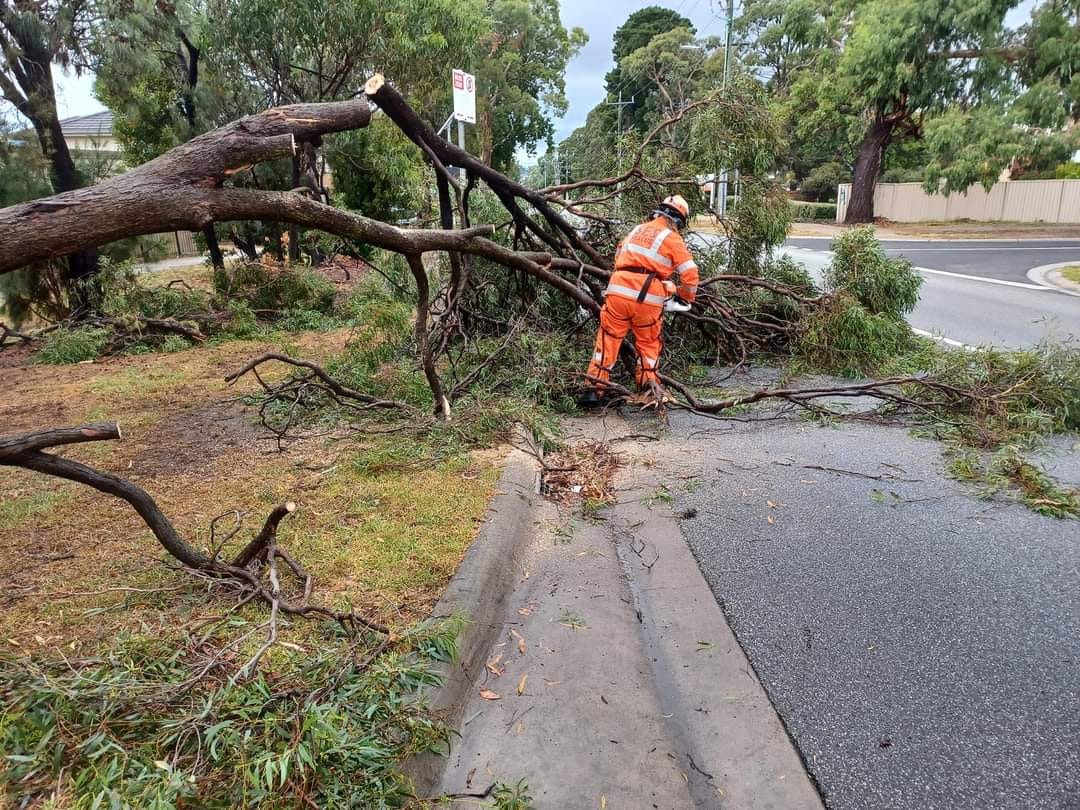 VICSES Hastings Unit volunteer works to clear a downed tree from a thoroughfare
From 6pm Tuesday to just after midday today (Wednesday), Victoria State Emergency Service (VICSES) volunteers have received over 90 requests for assistance state-wide. This number is expected to rise in coming days as heavy rainfall and severe weather impacts the state.
Overnight, the majority of calls were for downed trees (52), impacts of flooding (12), and building damage (10). The busiest units were VICSES Sorrento (10), Warragul (8) and Hastings Units (7).
With further heavy rain predicted in parts of the state, a Severe Weather Warning for heavy rainfall has been issued by the Bureau of Meteorology for eastern parts of the Mallee and Northern Country districts, whilst a Flood Watch is in place for multiple catchments particularly in the state's north
VICSES volunteers are reminding Victorians to prepare now, and ensure their emergency plans are in place in the instance of flooding.
Local Flood Guides are available for at-risk townships on our VICSES website, which will help to better understand the flood risk, how local flood warnings work and how to prepare.
In readiness for a wetter than average Spring, VICSES has been updating flood emergency plans and undertaking community information sessions in high risk locations across Northern, North East and Eastern parts of the state, particularly, to provide flood preparedness information and share knowledge.
VICSES volunteers across the state remain ready to respond and mobilise in an effort to support communities most affected as required.
If you live in, work in, or visit areas on low-lying land, close to creeks or rivers, or near major storm water drains, you may be at risk of flooding. Being well-prepared can reduce the impacts of flooding by up to 80%.
To understand more about flood behaviour in your locality, check out the local flood guide for your area by visiting the VICSES website.
VICSES continues to work with partner units at NSWSES, taking a joint approach to assisting border communities, and water authorities, in relation to any potential flooding from the Murray River.
VICSES volunteers also ask Victorians to avoid flooded roads, and to avoid driving during heavy downpours. Floodwater rescues put our volunteers at risk let alone the dangers to those in the vehicle.
Driving on flooded roads is dangerous, as it only takes 15 centimetres of water for your car become unstable, lose traction, or wash away.
Call 132 500 for emergency assistance from VICSES during floods and storms. If you have damage to your home, property at risk of flooding, or a tree fallen on your car, or home, our volunteers are here to help.