VICSES unveils new volunteer uniform
Today VICSES unveiled a new-look high visibility uniform for all VICSES volunteers.
The move to the new hot pink check design comes after concerns that the SES orange was not visible enough during operations, particularly flood and storm response.
The new design will be rolled out on a trial basis across VICSES volunteer uniforms on 1 April.
Other assets including vehicles, as well as building signage and other collateral, will also undergo updates over time to incorporate the revamped brand colour and design.
"We have a poud orange history but we're excited to finally update our volunteer uniforms and branding, to even more brightly support the communities that we serve as an organisation," said a VICSES spokesperson.
The development of this new design has been only days in the making, incorporating very little feedback from our members, stakeholders, and local communities. "We just know it's the right move" they said.
VICSES volunteer Michael Kidding, says the move is indicative of changing times.
"The new-look uniform is a fantastic change. We will be responding in our new pink uniforms 24 hours a day, every day of the year – not just Wednesdays, contrary to popular belief."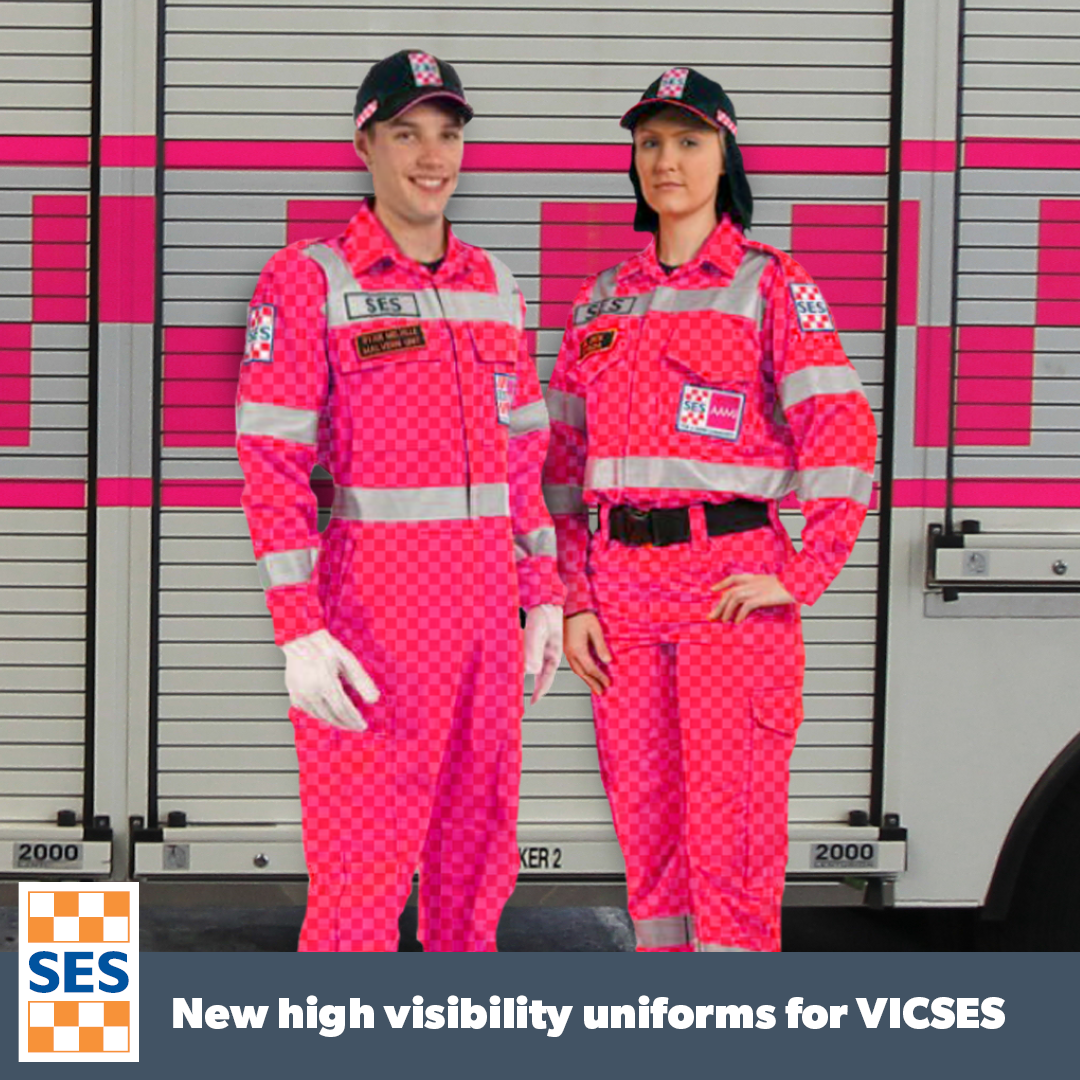 1 April 2022