Australia Day honours for three VICSES members
Michael Hellwege, Unit Controller, Mildura Unit, 2018 Australia Day Emergency Services Medal
Unit Controller for the Mildura Unit, Michael Hellwege, was awarded the Australia Day Emergency Services Medal (ESM) for his outstanding leadership and distinguished service to VICSES and the wider community throughout his 34 years of service.
Michael joined the VICSES Mildura Unit in 1984 and has been Unit Controller since 1996.
He also holds a National Medal, recognising long and diligent service to VICSES assisting the community in times of emergency and natural disaster, and an SES Long Service Medal.
Michael says that the most enjoyable part of working for VICSES is seeing the fellowship from other volunteers and staff who want to help the community in a time of need and put their own lives on hold.
He lists his greatest VICSES volunteer achievement so far as working with other local volunteers and interstate crews on the major storms in February 2011 and November 2016.
"I was very surprised but honoured that my peers consider my work worthy of such a high award," Michael said.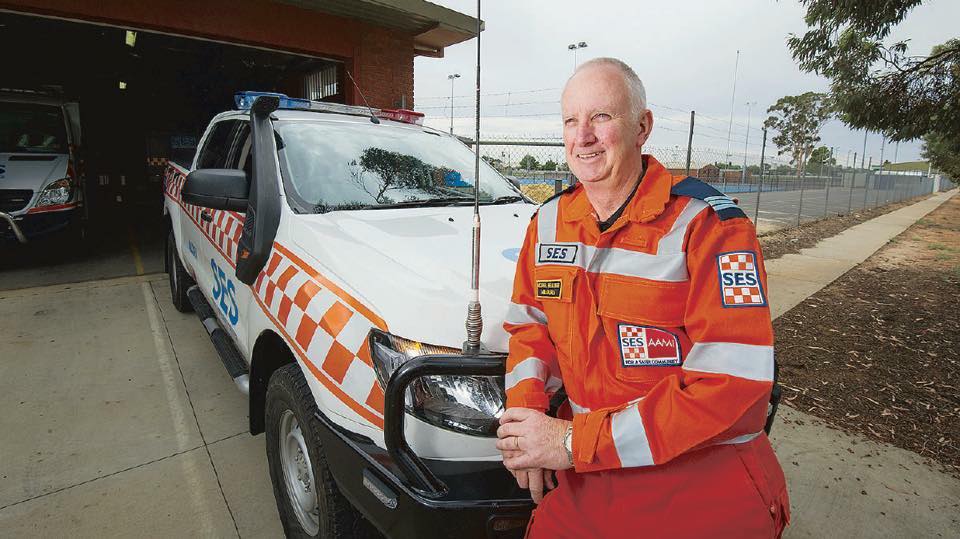 Dianne Daly, Deputy Controller of Operations, Gisborne Unit, 2018 Macedon Ranges Citizen of the Year Award
Di, as known as to close family and friends, has always been focussed on giving back to her community.
Di's interest in emergency services started 16 years ago when she ran a local café in Gisborne and would regularly meet VICSES volunteers. She was so inspired by the great work that they do and the hands-on approach to helping the local community, she decided to join them.
In 2003, Di joined the Gisborne Unit and quickly gained skills in Road Crash Rescue, Search and Rescue, Storm and Flood response, as well as a Certificate II in Public Safety – Rescue.
During her service, Di has held a variety of roles including PR and Fundraising Officer, Unit Duty Officer, Emergency Management Liaison Officer, Community Education Facilitator, and currently, Deputy Controller of Operations, in addition to representing the Unit on the Macedon Ranges Shire Municipal Emergency Management Planning Committee, where she has contributed to the Community Resilience Framework and influenced mitigation strategies for emergency risks within the Macedon Ranges community.
Di is also the Deputy Team Leader, Central region for SES Peer Support, where she facilitates both one-on-one and group interventions for volunteers during critical or distressing incidents.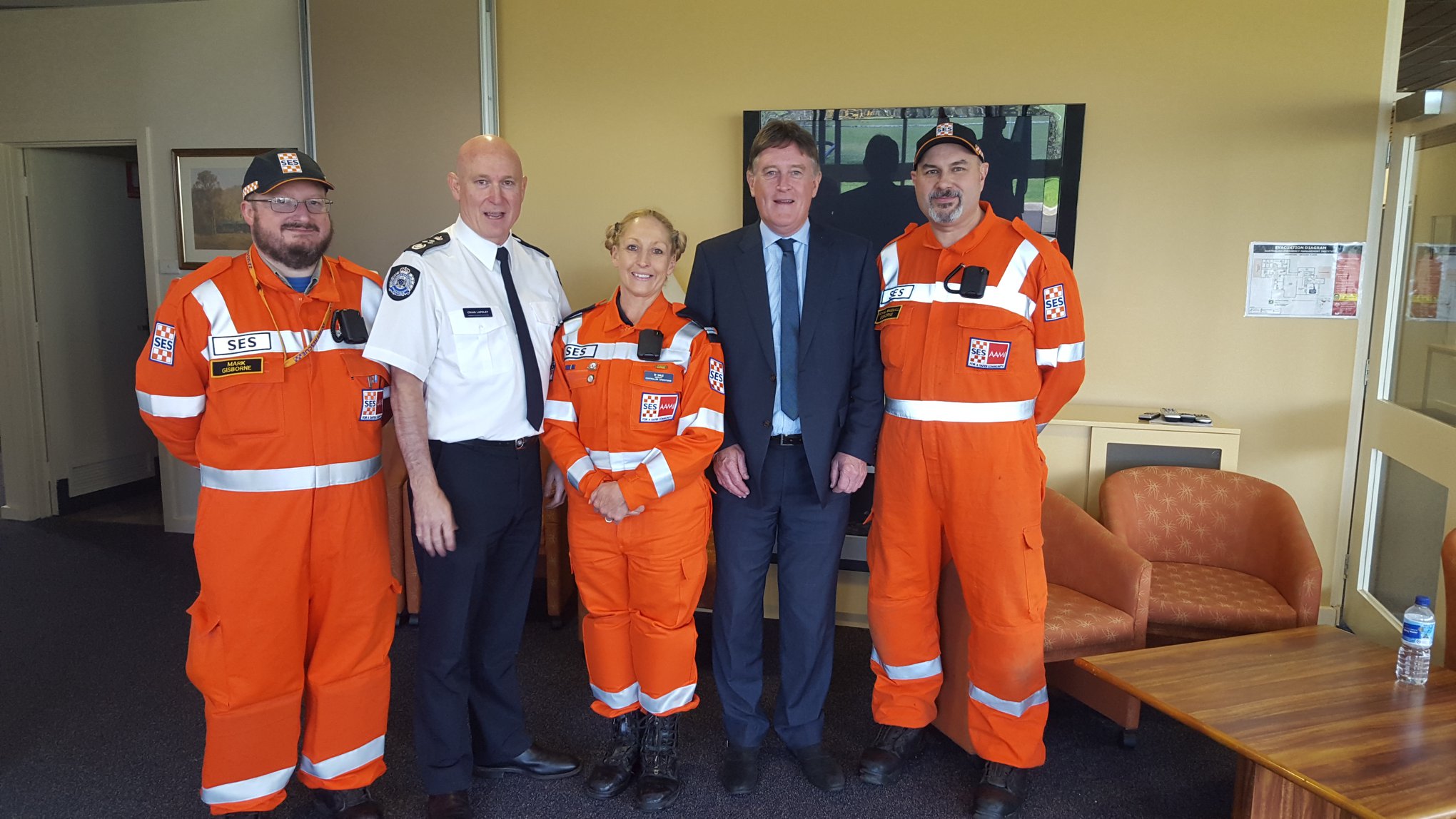 Ron Fitch, Unit Controller, Chelsea Unit, 2018 City of Kingston Outstanding Citizen Award
Ron Fitch has served his local community for 25 years as a member of Chelsea SES.
The Outstanding Citizen Award follows Ron's induction as a Life Member to VICSES in August last year - one of the highest individual awards that can be presented within the organisation.
"Like most volunteers, in any organisation, the last thing I ever imagined when I first joined the SES, more than 25 years ago, was receiving an award for what I was doing," Ron said.
While accepting his award, Ron paid tribute to the volunteer members at Chelsea and told the audience that, "no matter how much technology, specialised equipment and vehicles are commissioned, Chelsea SES would not exist if not for the commitment of the volunteers".
Ron's commitment to serve his community spans more than 25 years and he is not done yet. The future will see a bigger and better SES Unit, with new headquarters to be built following more government funding, and new horizons to explore.
Congratulations to Michael, Di and Ron on their awards and for their fantastic contributions to VICSES.