VICSES publications, reports and datasets
Victoria State Emergency Service Corporate Profile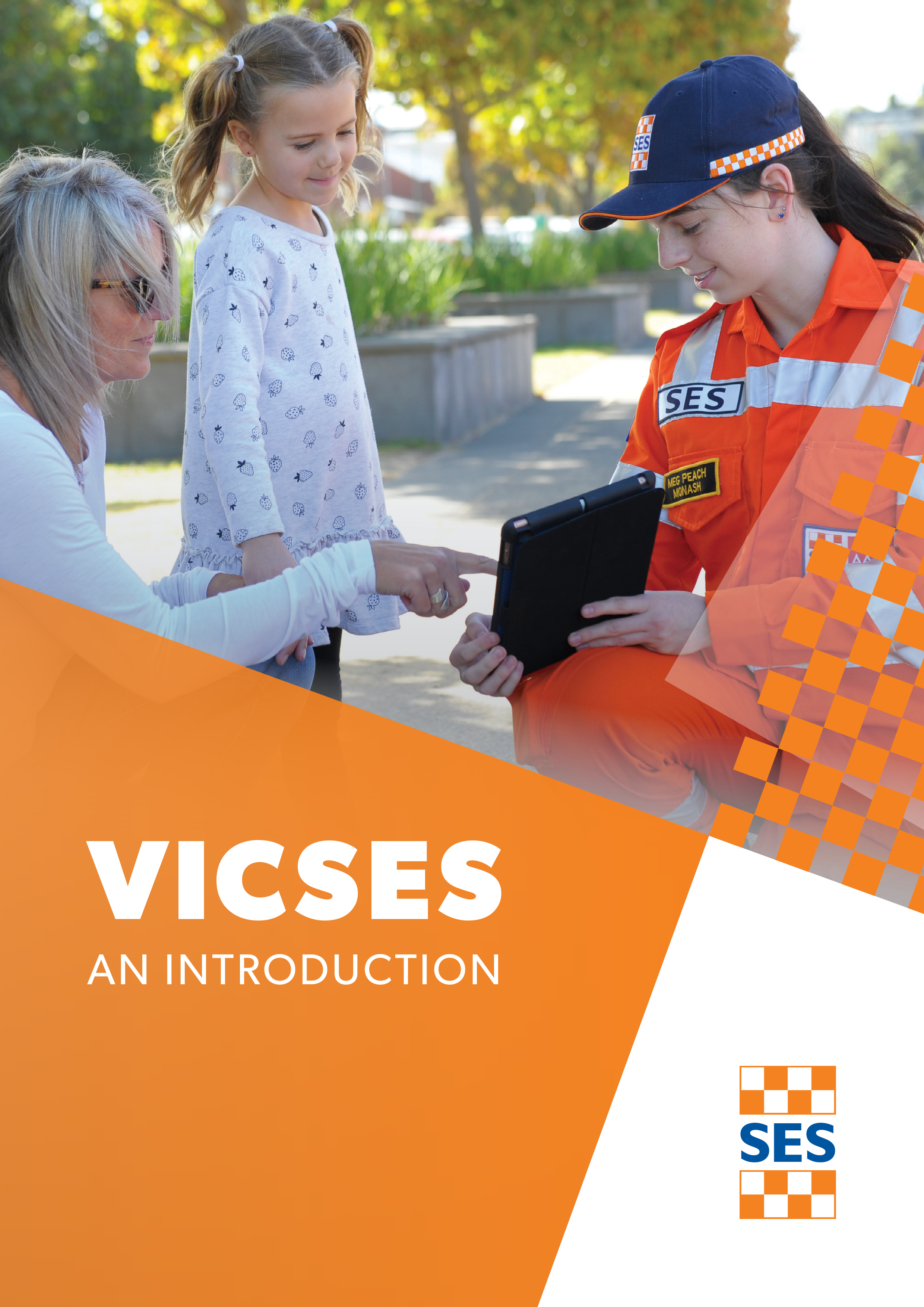 The Victoria State Emergency Service (VICSES) has served Victorians with distinction since 1950, and is a significant contributor and leader in emergency management. Our volunteers are the backbone of VICSES, serving the Victorian community 24 hours a day, 7 days a week, 365 days a year.
Please enjoy reading our corporate profile: VICSES - An Introduction.
VICSES Community Safety Program for Flood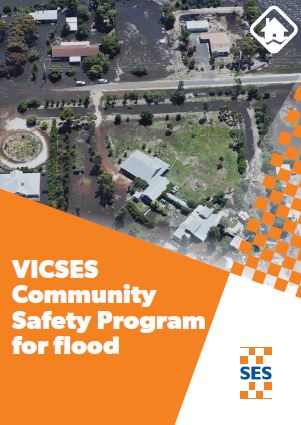 This publication details how VICSES works with communities and partners, to achieve more aware, informed and prepared communities; supporting them to understand their flood risk and the relevance of taking action before, during and after emergency events.
The publication expands on our community resilience agenda in a flood context for what has been achieved to date and arrangements currently in place, and will be provided to the Minster as part of the VICSES Spring and Summer Preparedness Assurance.
Download the VICSES Community Safety Program for Flood [PDF 7MB]
Community Matters
Launched in December 2017, Community Matters delivers key information and updates from across VICSES, with information on wellbeing, health and safety, campaigns and events, projects and operations, and interesting news stories from each of our regions.
Visit our new Community Matters page
Annual Reports
VICSES Annual Reports provide a summary of the key initiatives and activities of the service,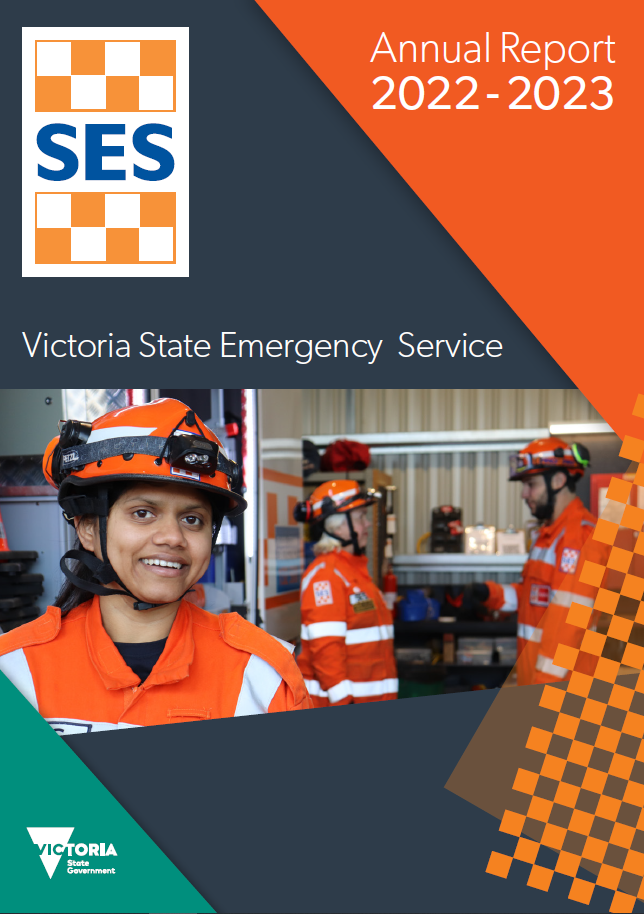 including reports on performance, delivery of outputs and financial management.
View the Victoria State Emergency Service Annual Report 2022- 2023 (PDF 4.53 MB)
Archive:
Annual Report 2021-2022 (PDF 6.54 MB)
Annual Report 2020-2021 (PDF 4.53 MB)
Annual Report 2019-2020 (PDF 3.77 MB)
Annual Report 2018-19 (PDF 17.4 MB)
Annual Report 2017 -18 (PDF, 3.07 MB)
Annual Report 2016-17 (PDF, 2.25 MB)
Annual Report 2015-16 (PDF, 3.3 MB)
Annual Report 2014-15 (PDF, 8 MB)
Annual Report 2013-14 (PDF ,5.9 MB)
Annual Report 2012-13 (PDF, 2.4 MB)
Annual Report 2011-12 (PDF, 3.4 MB)
Annual Report 2010-11 (PDF, 4.9 MB)
Annual Report 2009-10 (PDF, 7.0 MB)
Annual Report 2008-09 (PDF, 5.0 MB)
Annual Report 2007-08 (PDF, 1.6 MB)
Gender Equality Action Plan
VICSES is proud to share its first annual Gender Equality Action Plan (GEAP) with all members.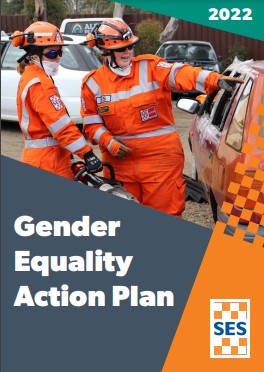 Completing a GEAP is one of our obligations under the Gender Equality Act 2020 and is an important step is helping us achieve gender equality for all members across our service.
The GEAP aims to help VICSES:
Communicate the importance of gender equality to our members and members of the public

Identify where change is needed, and

Plan and implement meaningful actions across the service.
To continue to promote a culture of respect, inclusion, and transparency across the service, we are ensuring that the GEAP and our Workforce and Volunteer-force gender audits are made publicly available to all.
Strategic Plan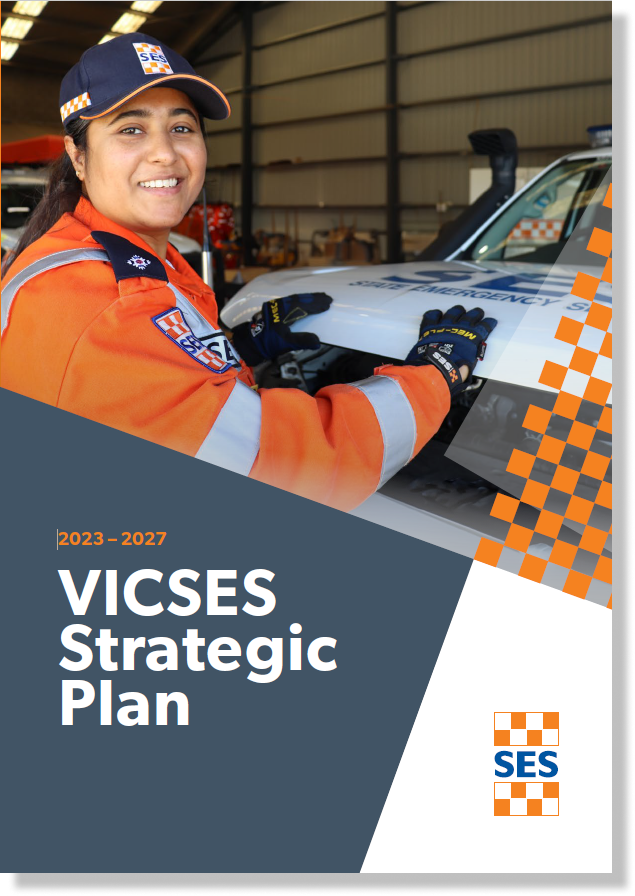 The VICSES Strategic Plan 2023-2027 was launched on 19 July 2023 following extensive engagement within our organisation, our sector, and our local communities.
Building on the achievements of the previous 2018-2022 Strategic Plan, as well as the implementation of the VICSES Operating Model Review, this four-year strategy sets ambitious goals for our capability, culture, and leadership role within the emergency management sector.
View the VICSES Strategic Plan 2023-2027 (PDF, 2.96 MB)
Community Resilience Strategy Renewal 2019-22
The VICSES Community Resilience Strategy Renewal supports VICSES' long-term vision to help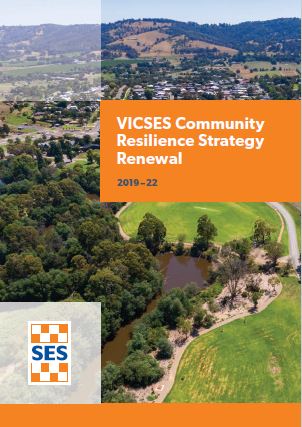 build safer and more resilient communities, by providing sector leadership on cultivating stronger community connectivity, creating better engagement practices and building the capacity and capability of Our People.
View the VICSES Community Resilience Strategy Renewal 2019-22
To see all VICSES Community Resilience Strategy publications visit our Community resilience page.
Service Delivery Strategy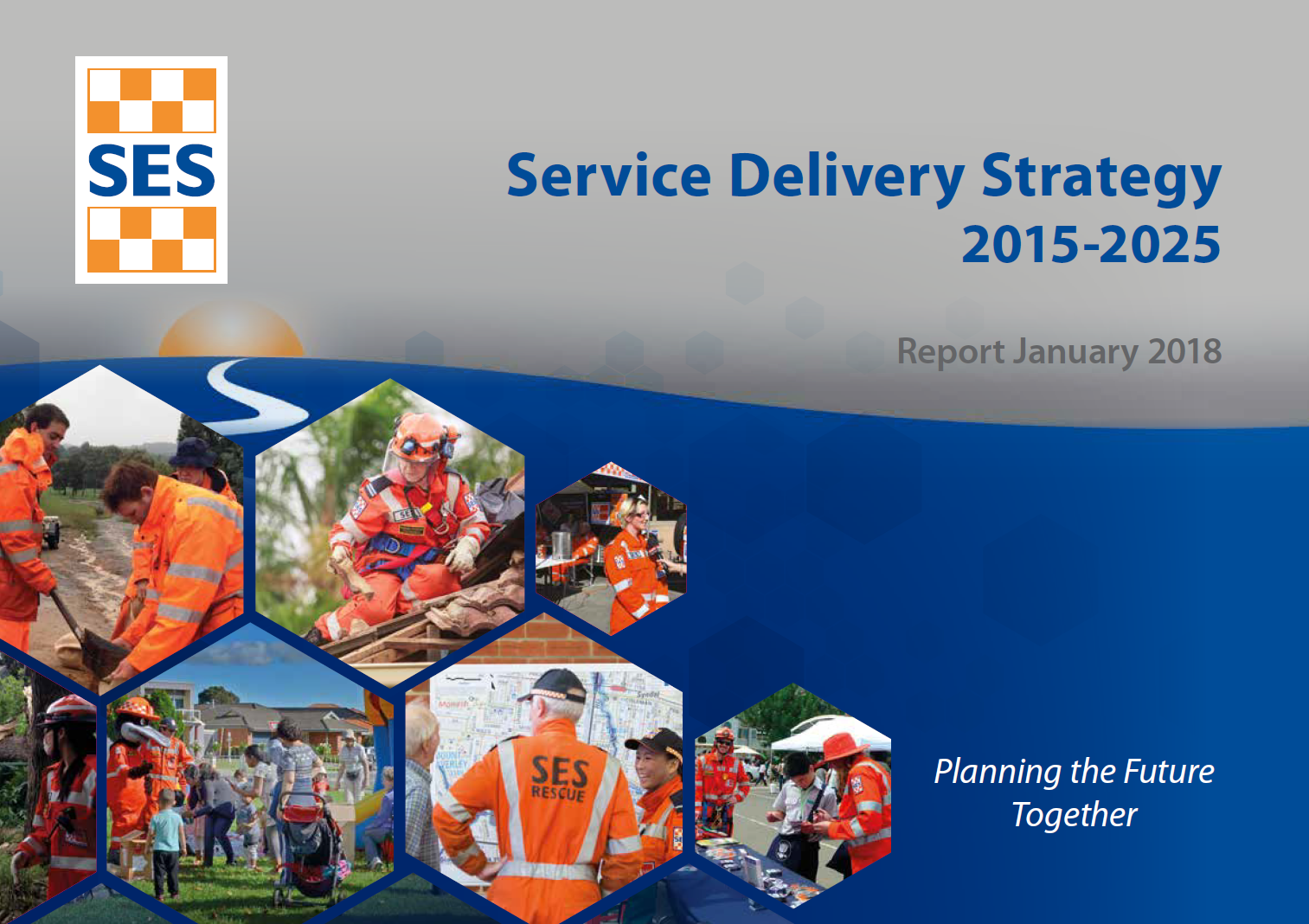 VICSES has developed a Service Delivery Strategy to help us identify what services we will deliver to Victorian communities over the next 10 years and the most effective and efficient ways to deliver them.
View the VICSES Service Delivery Strategy 2015-2025 (PDF, 6 MB)
Operational Capability Strategy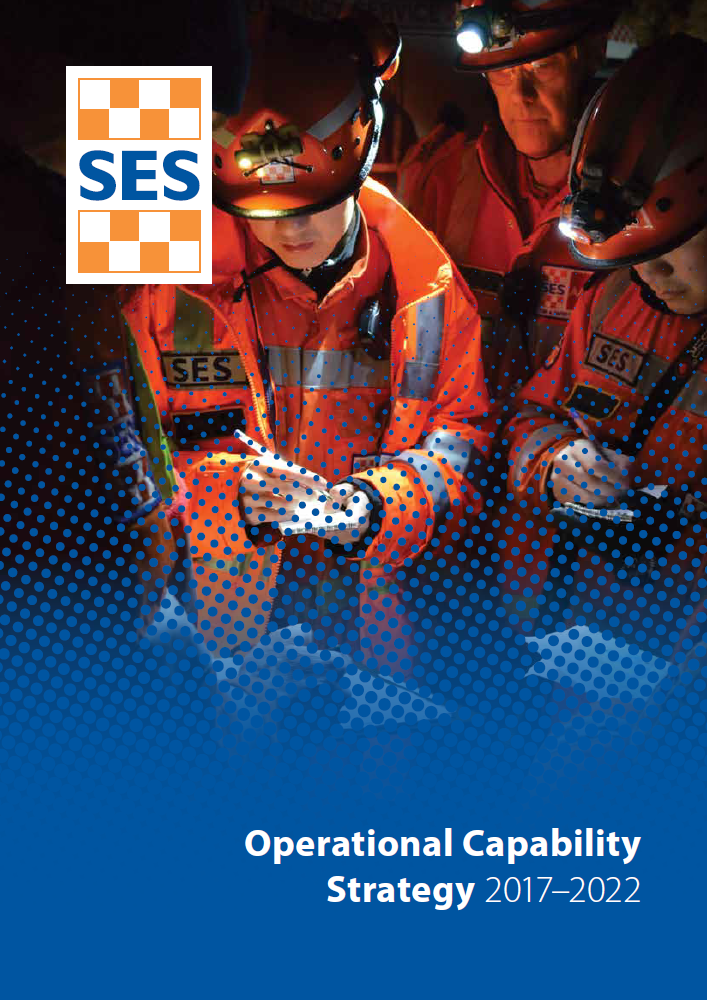 The purpose of the Operational Capability Strategy is to explain our philosophy and the underpinning principles for the development and maintenance of operational capability.
The strategy outlines a holistic approach to operational service delivery that is centred on Our People – volunteers and staff – and the provision of knowledge, skills and resources to enable VICSES to deliver our services safely and effectively.
The strategy is designed to complement other key organisational strategies which aim to ensure our service delivery is risk-based and facilitates the most effective contribution by Our People.
View the Operational Cability Strategy 2017-2022 (PDF, 6 MB)
Phoenix
Phoenix is the official journal of the Victoria Emergency Service Association (VESA). It is published six times a year and features articles and photos of interest submitted by volunteers and staff of the Victoria State Emergency Service (VICSES).
VESA is funded by VICSES units, staffed by VICSES volunteers and works to advocate on their behalf. VESA is a separate entity to VICSES.
Countrywide Austral has been appointed by VESA as the authorised publisher of the Phoenix Journal, including the coordination, sale and selection of advertising.
For enquiries about advertising in Phoenix, contact Countrywide Austral on (03) 9937 0200 or admin@cwaustral.com.au
Please note: VICSES does not solicit advertising or donations for Phoenix. This is done by Countrywide Austral on behalf of VESA, to whom the proceeds go.
Datasets
Datasets - The Victoria State Emergency Service (VICSES) provides datasets to the public that provide invaluable insight into the operations of VICSES. They cover operational activities, training details and non-personal volunteer information.
These datasets are part of the DataVic Access Policy, an initiative which seeks to make Victorian government agency datasets freely available to the public. It is hoped that by doing this, economic activity will be stimulated, productivity will increase, research outcomes will improve and government practices in the use of data will be made more efficient and effective.
View the datasets.
Gifts, Benefits and Hospitality Register
In keeping with the standards issued by the Victorian Public Sector Commission in relation to the management of gifts, benefits and hospitality, Victoria State Emergency Service (VICSES) now publishes its Gifts, Benefits and Hospitality Register on a quarterly basis, effective 1 May 2017.