VICSES Board and Executive overview
Our Board and Executive
Victoria State Emergency Service (VICSES) is governed by a Board of Directors accountable to the Victorian Minister for Emergency Services, and is run by the Executive Management Team.
After VICSES was established as a Statutory Authority on 1 November 2005, a Board was appointed to govern the organisation. The Board meets monthly and reports directly to the Minister for Emergency Services.
Between them, the Board members possess a wealth of experience in the emergency services, finance and other business industries.
Our Executive
Stephen Griffin
Chief Executive Officer

Stephen became Chief Executive Officer in May 2014. Stephen has been employed in various local government roles including community services, corporate services and as a Chief Executive Officer.
His involvement with local communities and various advocacy programs complements his formal qualifications in management, business and education.

Stephen is a proud member of the Male Champions of Change, which is about men stepping up beside women to listen, learn and lead action on gender equality.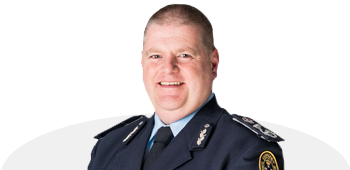 Tim Wiebusch
Chief Officer Operations

Tim Wiebusch was appointed Chief Officer Operations in December 2017, following 12 years working for VICSES in the roles of Deputy Chief Officer Operations and Deputy Chief Officer Operations (Readiness).
With a passion for emergency management and over 25 years of experience with government agencies, Tim is responsible for the development of operational doctrine and overseeing incident management capability development within VICSES.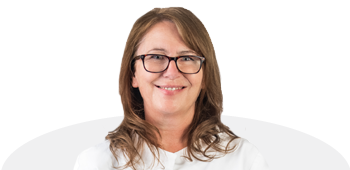 Kate White
Executive Director Community & Corporate Services
With extensive experience in emergency management, event management, finance and banking across the public and corporate sectors, Kate's areas of responsibility are Community Connections, Emergency Management Planning, Media and Communications and the comprehensive corporate services portfolio.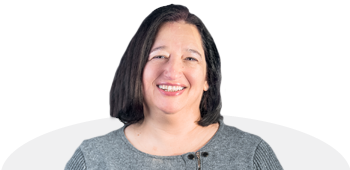 Silvia Silverii
Chief Information Officer
Silvia Silverii joined VICSES as Chief Information Officer (CIO) in July 2018, bringing more than 20 years' experience in Information Technology and a wealth of experience and skills in optimising the use of data and information flow for organisations, here and internationally.
As CIO for VICSES, Silvia leads the Information Services team.
Shelley Cussen
Director People and Organisation Development
Shelley Cussen joined VICSES after extensive experience within the utility sector as a Senior People and Safety Leader.
She has led several diverse portfolios, including health, safety, environment & quality, human resources, customer service and facilities management. She brings a deep understanding and passion for improving people and community outcomes.
Shelley leads the People and Organisation Development team.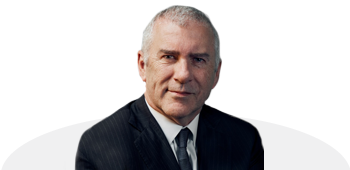 Greg Wilson
Board Chair
Greg Wilson was appointed as the VICSES Chair in February 2020.
Greg was previously with the Department of Premier and Cabinet, and was Secretary of the Department of Justice and Regulation, Secretary of the Department of Sustainability and Environment, and Deputy Secretary of the Policy and Cabinet Group at the Department of Premier and Cabinet.
Greg chaired the Victorian Essential Services Commission (formerly Office of the Regulator-General) and has held a number of senior leadership roles including Deputy Secretary (Water Sector) in the Department of Sustainability and Environment, General Manager of Regulatory Policy at the Essential Services Commission, Senior Economist, Department of Treasury and Finance, Melbourne Water and City West Water.
Greg was appointed as Chair of the Country Fire Authority (CFA) in 2020, and has been Chair of the Transport Accident Commission (TAC) since 2019.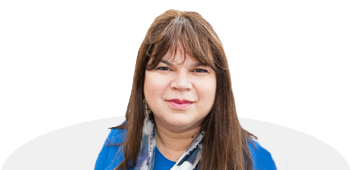 Lisa Borowick CA
Lisa joined the VICSES board in February 2017, and is the Chair of the Risk and Audit Committee.
Lisa is a Chartered Accountant with more than 27 years' experience in commerce. Lisa's industry experience includes corporate travel, technology, insurance, residential property development, recruitment, risk management and accountancy.
Lisa has spent over 30 years volunteering for not-for profits, such as environmental groups, and as the National President of sporting body, Maccabi Australia. Lisa sits on the Board of Goldman Group, LNB Projects Pty Ltd, and MAI Board of Governors.
Additionally Lisa is the International Chair of the English speaking Desk for Maccabi World Union and is a member of the International Sports Committee, who set and preside over the Sporting Regulations for the Maccabiah Games, a multi-sport event held quadrennially, currently the 3rd largest sporting event in the World.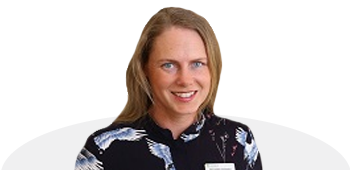 Dr. Bernadette Northeast
B.Sci (Hons), PhD, GAICD
Bernadette has post-graduate qualifications in fisheries management and aquaculture and a career background in natural resource management, strategic partnership brokerage, and stakeholder engagement.

Bernadette has been a VICSES volunteer with the Warrnambool Unit since 2002. Holding a number of leadership, training, and operational roles; she has qualifications in almost all of the VICSES response areas.
Bernadette is passionate about community and volunteerism, and her contribution to community development and safety has been recognised a number of times, including a Royal Humane Society bravery commendation for her role in an ocean rescue event; 2017 Warrnambool City Council Australia Day Citizen of the Year, and 2019 Rotary International Peace Award.
Bernadette brings strong governance, risk and strategic planning background from 25 years of experience on private and public sector Boards. She is currently the Deputy Chair of the Victorian Fisheries Authority, Deputy Chair South West Healthcare, Board Director PrimeSafe and Chair Wimmera & South West Family Violence Partnership.
Jasmine Doak
Jasmine Doak joined the VICSES Board in February 2023, and is Deputy Chair of the Board and the Chair of the People, Culture and Remuneration Committee.

Jasmine Doak has had more than 25 years' experience leading legal and human resource functions across various industries within both public and private sectors.

A passionate, inspired, and dynamic leader, Jasmine is well-regarded for her approach to driving organisational change and transformation, building high-performing teams, and supporting inclusive cultures to thrive.

A practising lawyer, human resources professional, and graduate of the Australian Institute of Company Directors, Jasmine's career spans leading organisations, including senior executive positions at Minter Ellison, Mazda Australia, Linfox, AGL, Orica, and Coles Group.

Jasmine is a general board member of the Victorian Managed Insurance Agency (VMIA) and Chair of the Remuneration and Capability Committee. Previously, Jasmine has also served as a board member of the National Safety Council of Australia Foundation and also as President of the Metropolitan Fire and Emergency Services Board.

Committed to living with connection and purpose, Jasmine is regularly engaged as a speaker and storyteller on the topics of people, culture, transformation, gender equity, leadership, and engagement.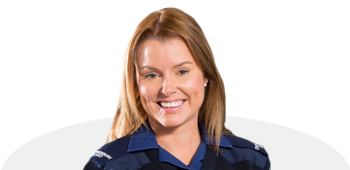 Casey Nunn ASM
Casey Nunn ASM was appointed to the VICSES Board in February 2020.
Casey has extensive experience in emergency services, having served as a volunteer with Ambulance Victoria for over 18 years and the Country Fire Authority as an operational support volunteer for 13 years. She was awarded an Ambulance Service Medal in the 2011 Australia Day Honours.

In 2012, Casey was awarded an Emergency Services Foundation (ESF) Scholarship and travelled throughout the United States and Canada studying recruiting, retaining and leading volunteers.
Casey is a former Hume Young Citizen of the Year and a Youth Parliament Participant. In 2012, Casey was elected to Hume City Council and served as Mayor from 2013 - 2014. Casey serves as a board member of the Salvation Army 3064 Advisory Board and is also a Trustee Director for Vision Super.
Casey is a Graduate of the Australian Institute of Company Directors (GAICD) and was inducted into the Victorian Honour Roll of Women in 2019.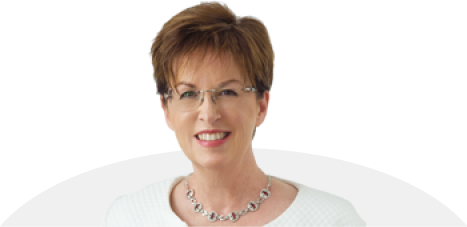 Jane Foley
Jane was appointed to the VICSES Board in September 2021.

Jane brings extensive corporate governance, strategy, risk, organisation improvement and change management experience. She has worked across a diverse range of industry sectors including superannuation, professional services, government, education and international aid.

She has held diverse board and committee governance roles in commercial and not-for-profit organisations and is currently a Board member of Box Hill Institute and Chair of its Education Quality Committee.

Her qualifications include a Master of Arts (International Relations) and GAICD.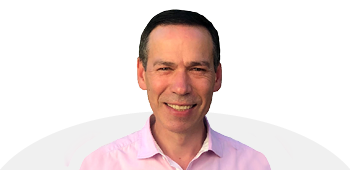 Noel Clement
Noel joined the VICSES Board in October 2023.
Noel has over 30 years' experience in the community sector, working across a diverse range of social causes, with a particular depth of experience in emergency management and migration (asylum seekers and refugees).

He spent 20 years in senior leadership roles at Australian Red Cross, most recently as Director of Australian Programs where he was responsible for all programs and for state/ territory operations across the country.

Noel has worked on emergency management issues from a local to global level. His experience encompasses the full spectrum of preparedness, response, and recovery programs, and he has been particularly active in calls for a greater investment in disaster risk reduction and community preparedness.

He has been involved in dozens of response and recovery initiatives for major emergencies over the last two decades, including the Bali Bombings (2002), Indian Ocean Tsunami (2004), Black Saturday Bushfires (2009), Victorian Bushfires (2021), and a large number of other significant events.

Noel is the current Chair of Community Refugee Sponsorship Australia, is a member of the Social Impact Hub's Professional Impact Network, and has been undertaking a range of other work in the human services sector ranging from mentoring, teaching, and consultancy projects.

A critical thinker, Noel looks to unpack organisational and community issues to shape strategic and tactical responses. He has substantial experience in building effective relationships and collaborative partnerships across public, private, philanthropic, and not-for-profit sectors.

Noel is a qualified Social Worker (PIT 1988) and holds a Masters in Social Policy (RMIT 2000).