Each year VICSES celebrates Wear Orange Wednesday, a national day of thanks for the thousands of VICSES volunteers who serve the Victorian community 24 hours a day, seven days a week through storm, flood, road crash rescue, and much more.
About WOW Day
"Our roof tiles were covered in holes and the rain was rushing into nearly every room. We are living as a family of 6, including my mum and dad in their 70's, as well as my kids and husband.
The VICSES volunteers who arrived at our home were calm, approachable, friendly, and knowledgeable - which is exactly what we needed at the time. My family certainly feels blessed to be Victorian. Thank you from the bottom of my heart for all you did."

Kate Campbell, East Malvern resident affected by major storm damage
It's the national day of recognition to say 'thank you' to SES volunteers.
Volunteers are the backbone of our service. In the 2019-20 financial year, VICSES volunteers responded to over 33,700 requests for assistance.
Each year on WOW Day, Victorians are encouraged to get their workplaces, families, and friends involved in WOW Day celebrations by wearing orange and posting a photo to social media using the hashtags #WOWDay and #ThankYouSES.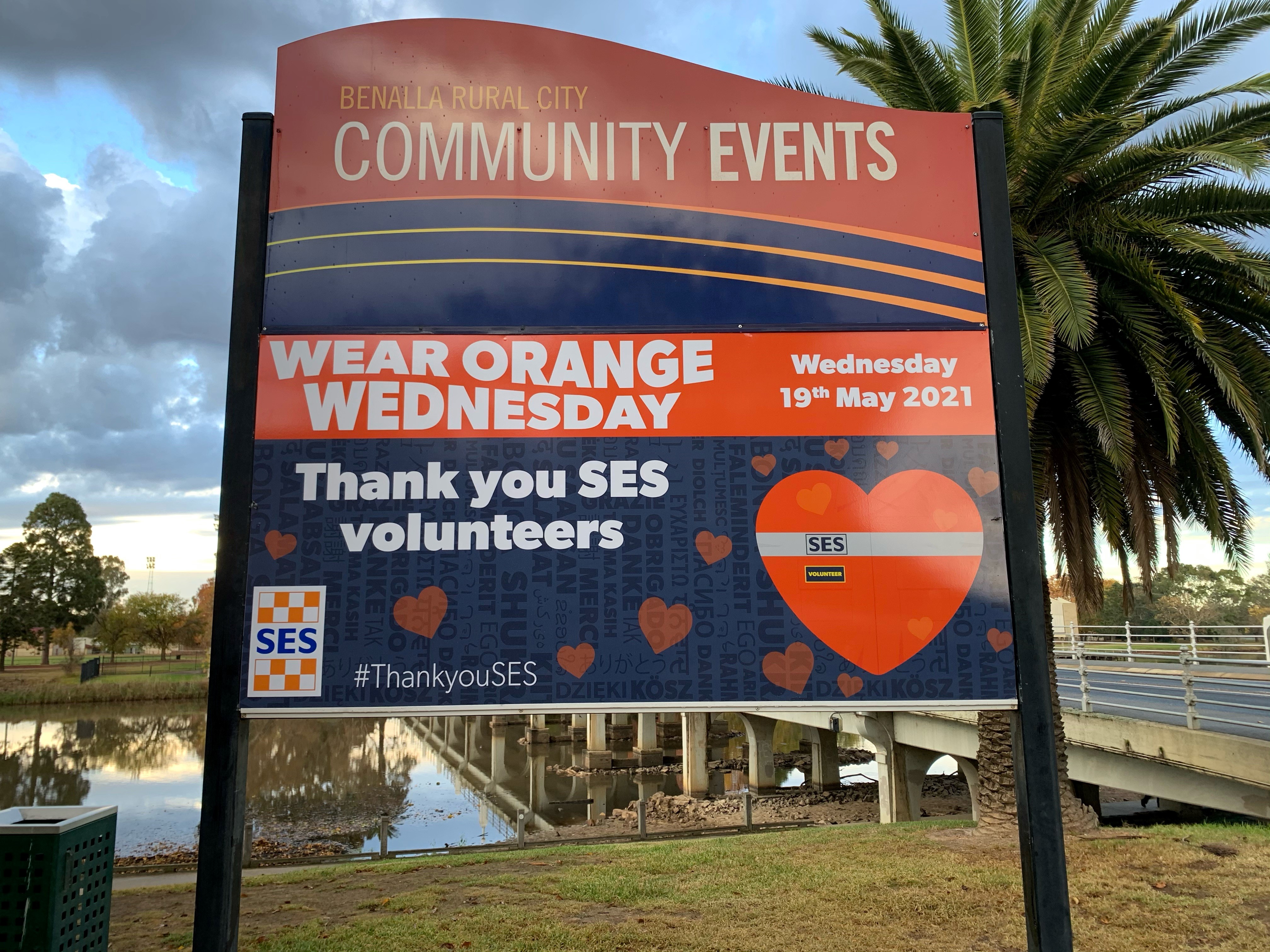 WOW Day 2021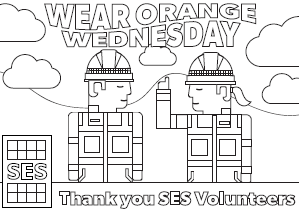 See some of the incredible Victorians who have sent wishes of support to our

volunteers in 2021:
WOW 2021 light up locations
Thank you for those who helped turn the town orange in 2021!
Click on the locations below to view where the VICSES light up locations were in2021, including AAMI Park, the Melbourne Star, the Bolte Bridge, town halls and other great regional locations.
WOW images from across Victoria