Call 132 500 from anywhere in Victoria for flood, storm, landslide, tsunami and earthquake emergency. For life-threatening emergencies call Triple Zero (000). Know when you can call for help.
​​​​​​​When to call VICSES
When should I call VICSES during a flood or storm?
The demand on Victoria State Emergency Service (VICSES) volunteers during severe weather is huge. A large volume of calls mean that jobs need to be prioritised.
VICSES is an emergency services agency and may undertake emergency temporary repairs if required. For minor leaks, superficial damage, removal of debris and cutting down of trees that are still standing, please contact a professional tradesperson.
Use this quick self-assessment guide to know when to call VICSES
Is anyone's life in danger?

Call 000
Are you seeking emergency help in a flood or storm because:
A tree has fallen (tree down) and caused structural damage to your home or vehicle?

There is damage to your roof or it is leaking significantly?

A tree or large branch has fallen and is preventing you from entering or leaving your home?

Your property is flooded or about to flood?
If YES call VICSES on 132 500. Your request for assistance will be logged by our 24/7 call centre. A local volunteer may then contact you for further details.
If NO depending on your situation you should:
Contact your insurer to make a claim or arrange permanent repairs.

Contact a professional tradesperson to repair damage or remove debris, if required.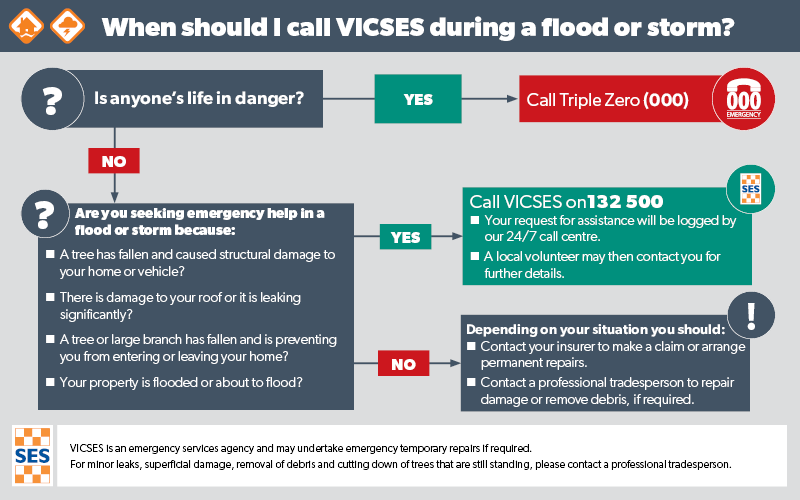 When to call VICSES during a flood emergency
If your property or house is about to flood call VICSES on 132500. If it is already flooding call 000.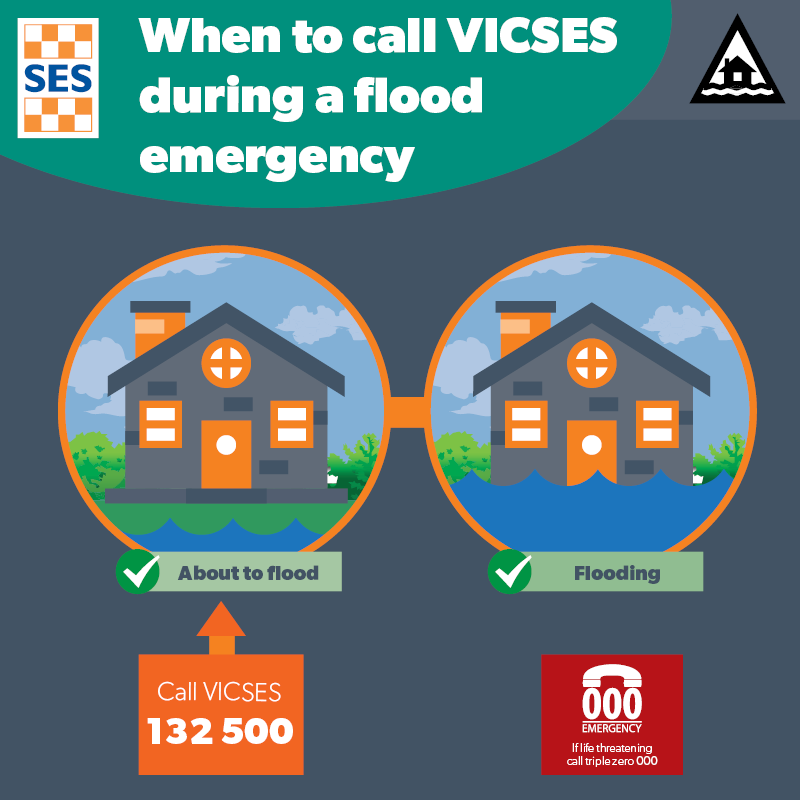 When to call VICSES during a storm emergency
Call VICSES if:
Storm damage to roof
Tree damage to home
Tree down blocking exit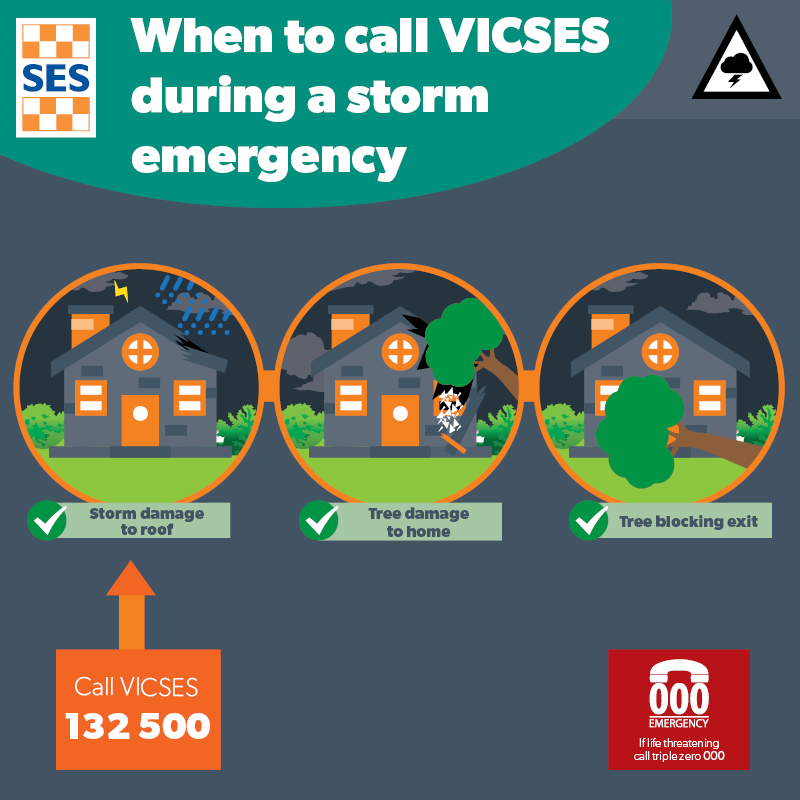 When to call VICSES for a landslide
Call VICSES if:
Landslide is blocking the road
A sink hole has opened near roads or houses
Landslide is impacting your home