International Women's Day takes place on March 8 each year, as a celebration of the social, cultural, economic and political achievements of women across the globe.
About International Women's Day
At VICSES, we have many amazing women who contribute significantly to our organisation and their communities. We are proud of our commitment to promoting diversity and working toward a more gender balanced workplace, with 33% membership represented by women across Victoria.
The IWD 2021 campaign theme was #ChooseToChallenge, because a challenged world is an alert world. Individually, we're all responsible for our own thoughts and actions – all day, every day. We can choose to challenge and call out gender bias and inequity. We can choose to seek out and celebrate women's achievements. Collectively, we can all help create an inclusive world. From challenge comes change, so let's all choose to challenge.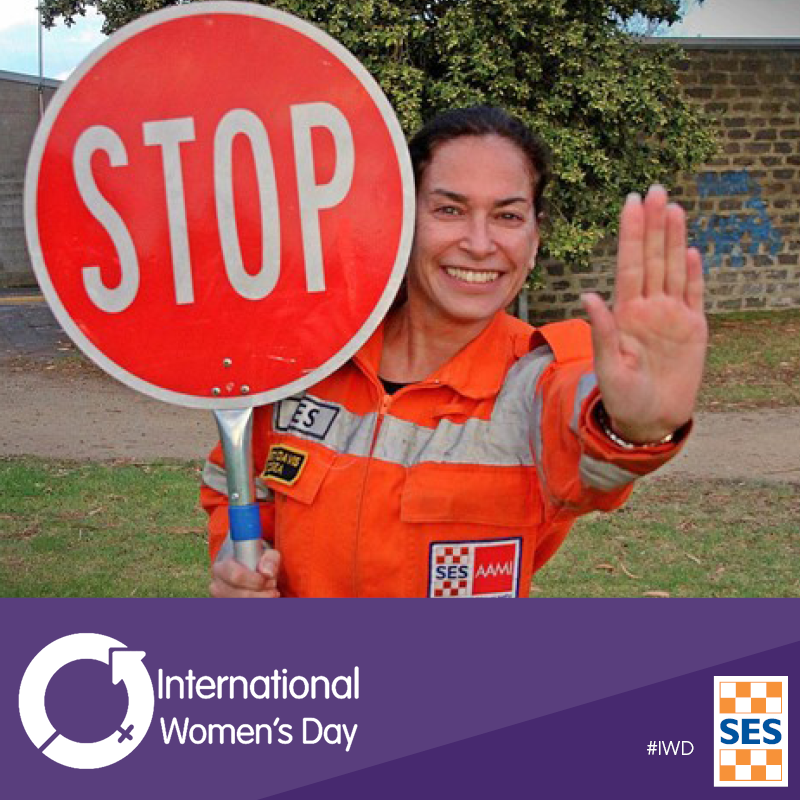 Evette Davis – VICSES' Chelsea Unit Deputy Controller
"I enjoy the opportunity to change people's perceptions and opinions."
Have you had any surprises regarding your opportunities as a VICSES Volunteer?
I have been with VICSES for 12 years now, but at the start I never expected to get involved in our boat crew, known as the 'Land Based Swift Water Rescue and Air Observer'. You never know when the pager rings, calling on me to utilize those skills. Back in 2010, I also go to participate in a Road Rescue skills competition. While Chelsea is not a road rescue unit, I was involved as a timekeeper and a 'live patient' complete with special effects make up!
How do you think the general public view women's roles as a VICSES Volunteer?
That is one thing that does still surprise me at times. There is still the occasional stunned look when I get out of the truck, say at a tree down. I get chapped up and grab the chainsaw and sometimes you do see a look of shock, or at least surprise, on some faces, quite often ladies, who are watching, and I must admit, I enjoy the opportunity to change people's perceptions and opinions.
What would you say to any woman that was thinking of becoming a VICSES Volunteer?
Well, that's a no brainer, come on down! If you are prepared to commit to the time required for training and then call outs, you will find very quickly, the friendships and camaraderie that come with volunteering with VICSES and a feeling of confidence and empowerment in knowing that if you find yourself in an emergency situation, you will know what to do, and that's pretty special.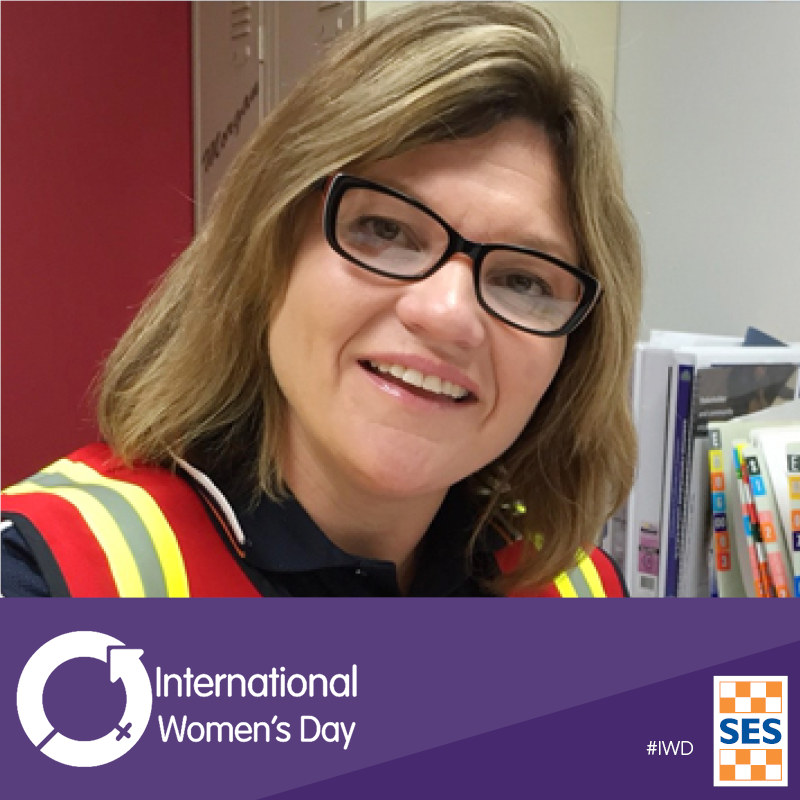 Lisa Wise – VICSES' Wodonga unit controller
"Physical strength is not the only kind of strength that is important."
You are a real VICSES veteran! What are some of the key lessons you have learned?

This has rung so true in my volunteering with VICSES over the last 30+ years. Most members sign up to be involved in VICSES with the intension to do something for their community, but what most people do not know is you are doing something for yourself. Some key things I learned are:
No matter how much you know or how long you have been in VICSES you can always learn something new.

Physical strength is not the only kind of strength that is important when attending RFA's.

Diversity in team composition improves the success of the operation.

Asking "are you okay?" should not be asked on just day of the year.

Sandbagging operations are not my favourite.

Opportunities for personal growth come from the most unlikely situations - like laying 2,000 sandbags.

When I am in orange PPE a friend always has my back.

Coxswains should never get their feet wet
VICSES provides a huge range of opportunities and training, what are some of these that people – especially women – might not know about?

All VICSES members are offered lots of opportunities to train for a diverse range of operational response and support roles. While it has become more the norm in 2021 for the public to see women as truck drivers, chainsaw operators and members of a RCR crew there are still roles that surprise the public that women are electing to take on.

These are not limited to: High Angle Rescue, Air Observer, Crew Leader, Incident Commander, Alpine Search and Rescue, Division Commander, 4WD Operator, Coxswain, Land Based Swift Water Rescue, and more. We also have more female Unit Controllers that ever before managing our Units. There are many career opportunities for women in VICSES beyond Administration.

What has been your biggest achievement so far?

There have been so many highlights in my time at VICSES and sometimes it can be the small things that bring me the most satisfaction. I am proud of the work I have put into making Mental Health part of an everyday conversation in our organisation and the work of Peer Support being recognised by the Executive as an essential service to our members.

Having my 30+ years of volunteering and my passion for mental health recognised by being presented with the Emergency Service Medal (ESM) on Australia Day this year was my biggest achievements so far.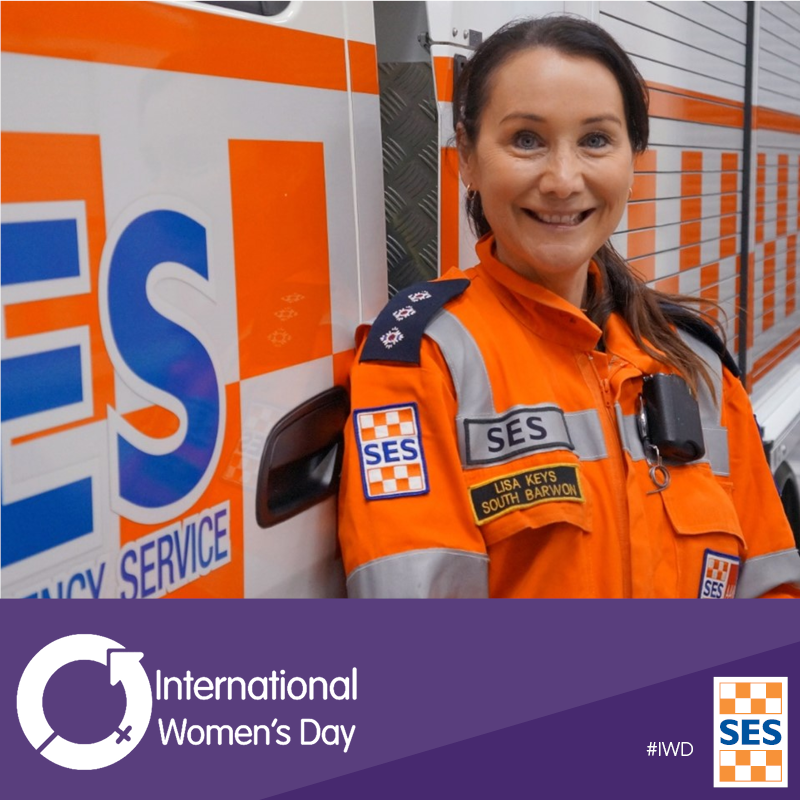 Lisa Keys – VICSES' South Barwon Unit Controller
"Take every opportunity that you can, and draw on the confidence that people actually have in you."

What has it been like having this leadership role during such an unusual time for VICSES?

It's was a big year in 2020; we had a tornado right in the middle of the worst of the COVID-19 pandemic, but we came through it. On the day it was about making sure we had the right crews out in Waurn Ponds with correct right skillsets – as a unit controller I ensured we were utilising some of our senior leaders and thanking other units that helped out, too. As a whole, it was also about making sure everyone was okay afterwards.

What is your advice to a junior VICSES member who wants to rise up the ranks as a female leader?

Take every opportunity that you can, and draw on the confidence that people actually have in you. During my journey, I wasn't always confident about what I could achieve, but the men in the unit were just as encouraging as the women, and more than happy to see me succeed. I have never felt any gender bias at the South Barwon unit – if you are capable of doing the job, that's all that matters here.

What do you think women uniquely bring to VICSES and other emergency services?

It's really important to see the similarities between men and women, but also acknowledge and celebrate differences – and utilise that. As an organisation, it is great to see skills and approaches from many angles and experiences. It is enriching for all of us.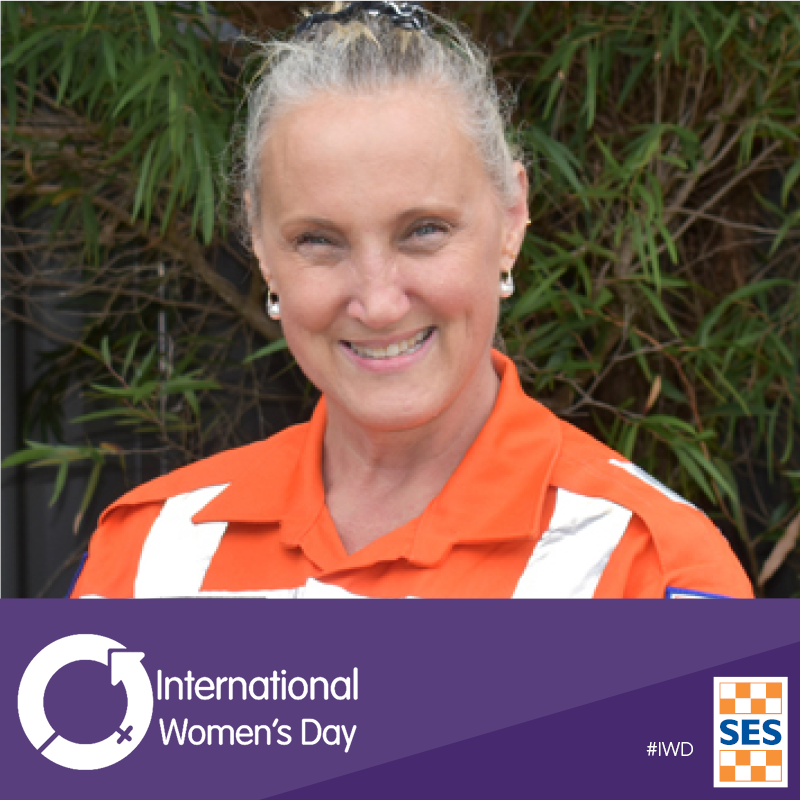 Leah Hepworth – VICSES volunteer (Stratford Unit) and Regional Trainer (East region)
"I love training and empowering volunteers with knowledge and skills to help keep our community safe."

How long have you been involved in emergency services in Victoria?

I have been a member of VICSES since March 2015. I have been a casual regional trainer with East Region for two years. I am employed by Wellington Shire as the Emergency Management Planning Officer and have been involved with emergency management since the Great Divide Fires of 2006. I am passionate about building community capacity and resilience to emergency events.

What was the most memorable or interesting part of being a unit controller?

I love training and empowering volunteers with knowledge and skills to help keep our community safe and themselves when they are out on a request for assistance. The skills learnt are also transferable to their everyday life. It gives the member a sense a pride to be out helping their community which intern validates what we do as VICSES trainers.

If you could give a single piece of advice to your younger self, what would it be?

To have been involved with VICSES earlier in my adult life. I have learnt so much in the past 6 years. I am grateful for the opportunities that VICSES have provided me as a Volunteer and casual staff member. As VICSES members we are highly trained emergency response professionals – we just don't get paid.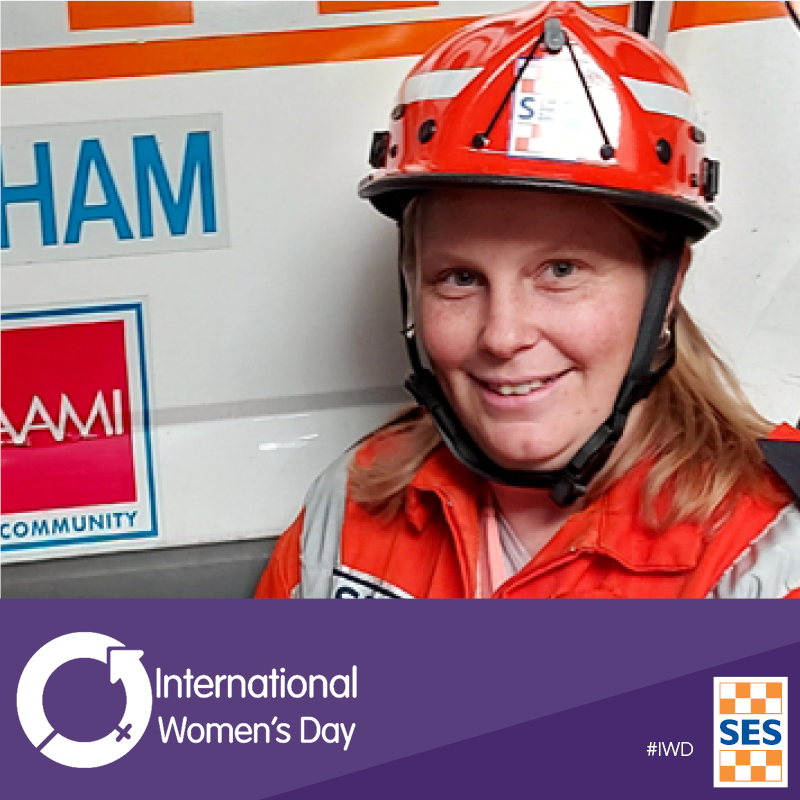 Crystal Sanders – VICSES' Horsham Unit Controller
"I am showing my kids that if you put your mind and passion into something, you can achieve almost anything."
What is the most exciting part about being a unit controller?

I think the most exciting part about being a controller is the unexpected. That knowledge there will always be something different, surprising and sometimes challenging around the corner. I also love that as a Unit Controller I can assist the team to make moves and decisions to better the unit and take it to where it needs to be for the growing community and response area.

How do you balance being a Mum with being a leader at VICSES?

I will let you know when I figure this one out!
It's definitely not an easy balance but an extremely rewarding one. I know that I am showing my kids that if you put your mind and passion into something, you can achieve almost anything. It's also really helpful for this balance to have a great team working alongside me.

Do you think women feel more welcome and included in emergency services, compared to a decade ago?

Definitely, yes! I have been in the service for 15 years and the changes over that time have been remarkable. I have never really felt lesser for being female by any unit I have interacted with – however, it's the small changes that I have noticed. When I joined VICSES I didn't know a single female controller, but now here I am as Unit Controller, interacting with fellow women in other leadership roles.