A role for everyone
Each of our volunteers receives accredited, recognised training as part of their role, ranging from first aid, general rescue, chainsaw operations, community education, media training and much more.
You can read more about training on the training for new volunteers page.
You will find our volunteers assisting their local communities throughout Victoria in rural, regional and metropolitan locations; on the front lines, in emergency planning and strategy centres, and providing education to help community members understand what to do when an emergency strikes.
We have teachers working alongside electricians, retirees and university students. The diversity of our members is the key to our success.
Learn about our volunteer roles:
From floods, storms, search and rescue, road crash rescue and much more – there's a position for everyone at VICSES, and anyone can make a valuable contribution
Junior members are entitled to complete the same level of training and receive the same Personal Protective Clothing and Equipment as other members, and are able to attend some operational activities under supervision .
Become a volunteer
VICSES provides emergency assistance to thousands of Victorians every year. Our volunteers are the backbone of our organisation, and come from all walks' of life, ages and backgrounds.
It takes thousands of dedicated VICSES volunteers from across the state to provide emergency assistance 24 hours a day, 7 days a week, 365 days a year.
Register your interest in becoming a volunteer with VICSES.
VICSES operates across all of Victoria. Find out the locations of the units and offices in your area.
Latest News
"When we arrived at Warrnambool, there were still 220 calls waiting to be answered."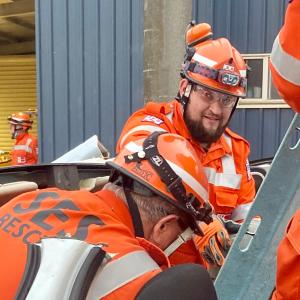 "The pager goes off and whoever is available will go."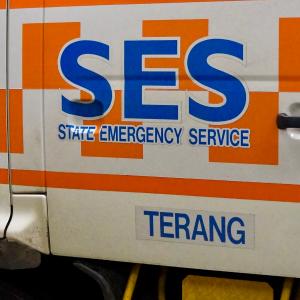 "You're out helping other people, and having a bit of an adventure with your friends."