Australia Day praises – two big wins and two nominations for VICSES volunteers
Four VICSES members have been recognised as part of Australia Day celebrations, taking in volunteering veterans from Stawell and Pakenham, a Unit Controller from San Remo, and a young gun from Craigieburn.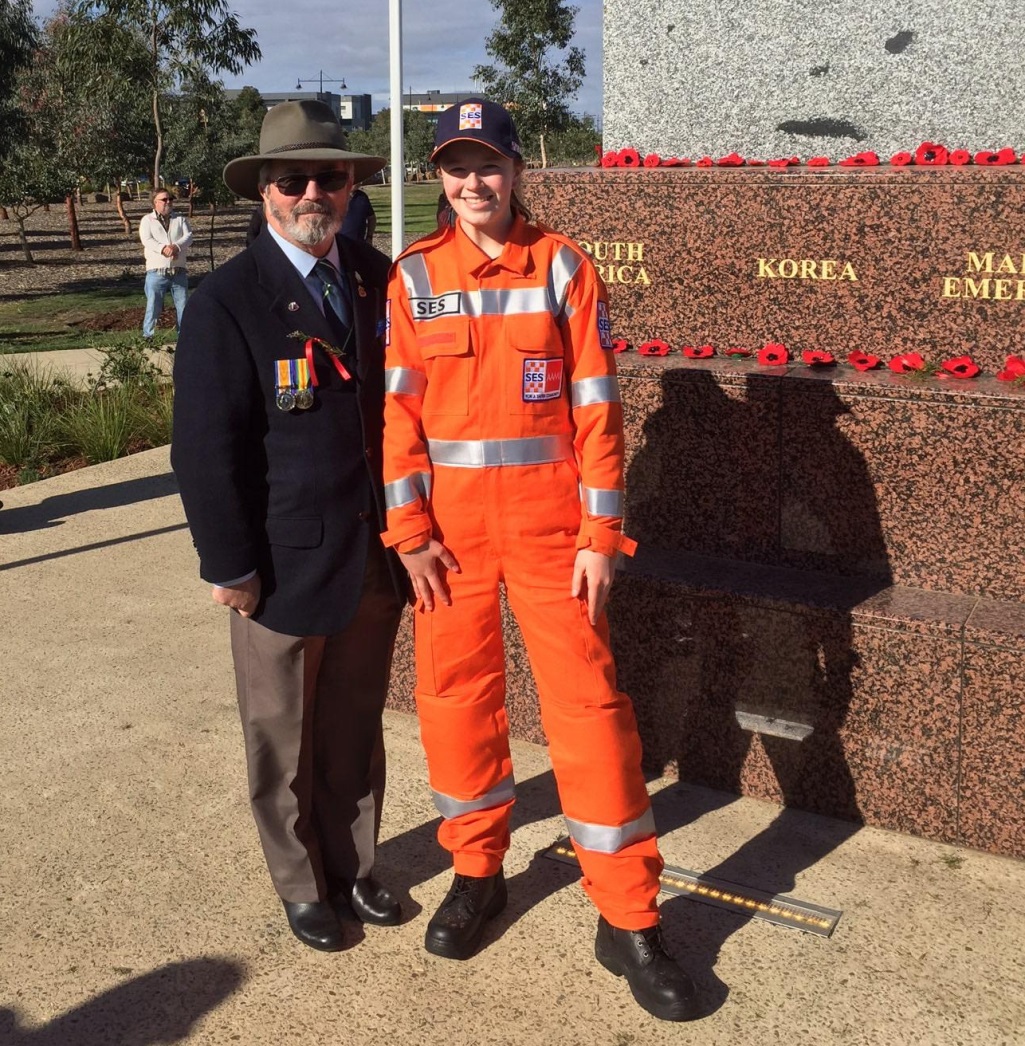 The Hume City Council in Melbourne's outer north revealed their 'Young Citizen of the Year' for 2020 was Teagan Denny (pictured above at the Craigieburn War Memorial with her father Rick Denny).
The 19 year-old was the Craigieburn Unit's youngest VICSES member when she signed up in March, 2019. Teagan expressed how her volunteering helped her feel more connected to her community and fellow members, and actually looks forward to her pager buzzing at 3am.
Teagan maintained that leadership's been on her mind since attending her first road rescue, and wanted to continue contributing to a growing community she described as "awesome" and "very grateful."
Another VICSES member that received a pat on the back was San Remo Unit Controller Michael 'Mick' Kenny (pictured middle - below) who has been in the role just 12 months.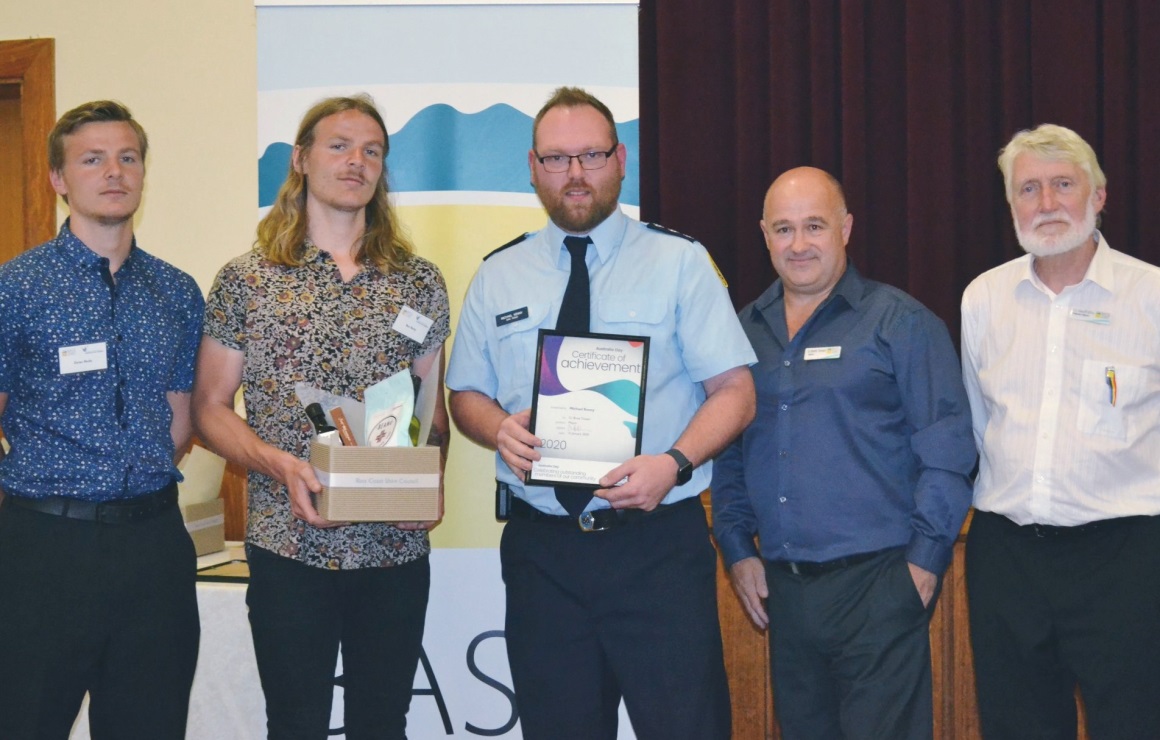 The Bass Coast Shire nominated Mick as their '2020 Citizen of the Year' recently, in recognition of his leadership and dedication to the VICSES - especially during his 6-day deployment to Omeo in East Gippsland.
The San Remo Unit volunteer was described as "compassionate" and "empathetic," and praised for his ability to connect emergency services, community organisations and local residents.
Hats have also been tipped for long-standing volunteer of the Pakenham VICSES Unit – Bruce Monro (pictured below).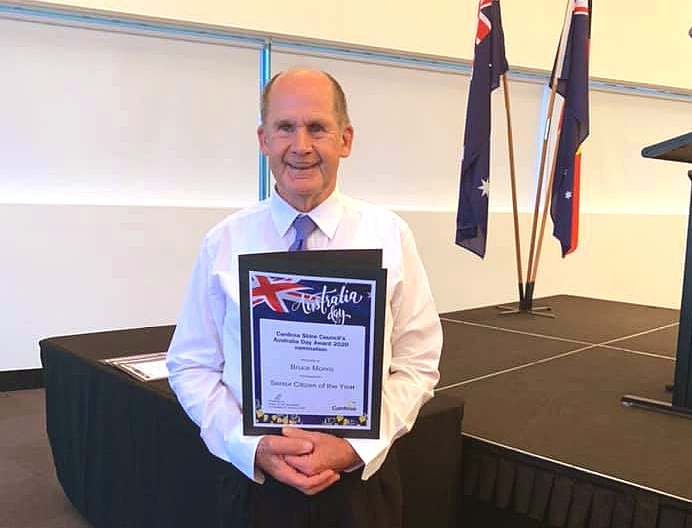 Bruce has been a part of his local unit for over four decades, and has participated in numerous road rescues and storm-related call outs in his region.
He was recently announced as a nominee for the Cardinia Shire Council Senior Citizen of the Year for 2020.
Meantime, a VICSES volunteer received the nationally recognised 'Emergency Services Medal' (ESM) as part of the Australia Day Honours List - with the official investiture to be held later in the year.
Deputy Controller John Hooper (below, second from right) has been part of the Stawell Unit for over 40 years, and during that time specialised in road crash rescue as well as search and rescue operations.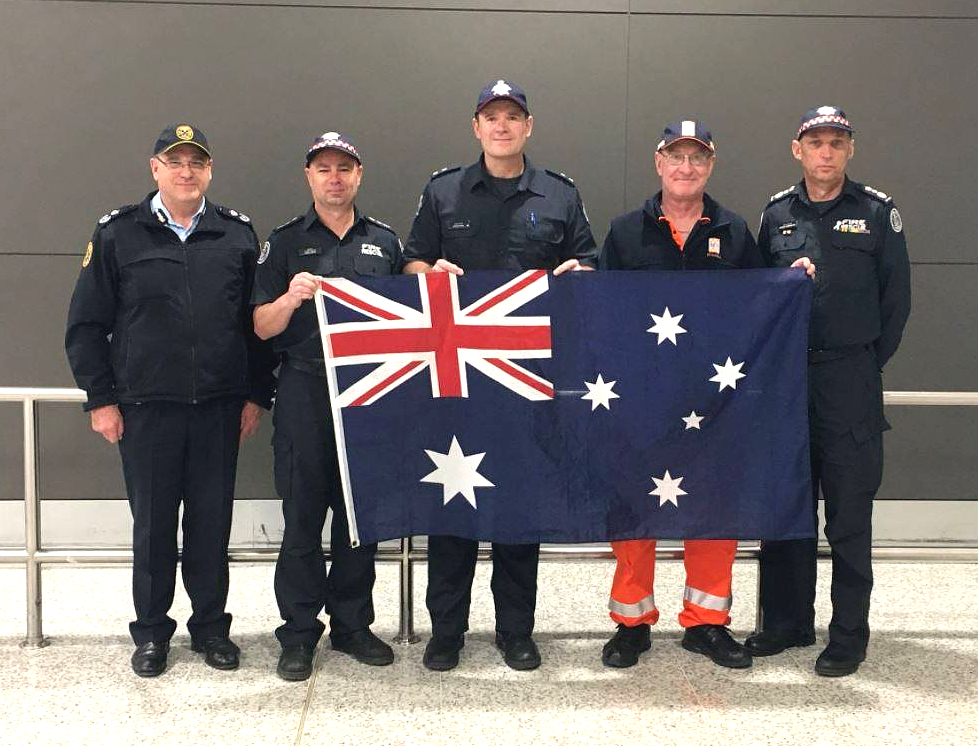 John has also gained a qualification in urban Search and Rescue, and was part of important search efforts during Black Saturday fires (2009) and Grampians landslides (2011), and even flew to Greece in 2018 to help with fire support efforts there.
The Stawell Unit stalwart has also travelled to numerous countries to learn innovative rescue techniques, something he has brought back to Victoria and shared with fellow volunteers.
There are a total of 149 VICSES Units around the state, with volunteers called to regular road crash rescue, search operations and storm callouts throughout the year.
Annual Australia Day accolades provide an opportunity to recognise their continued efforts, and their selfless, passionate, and brave actions.
Quotes Attributable to Teagan Denny, Craigieburn Unit volunteer:
"I genuinely get excited when my pager goes off at 3am. Even though I know I'll be knackered during the day, it's worth it. Volunteering with the VICSES very interesting and exciting."
"I have such a strong bond with my unit - I love going out to incidents with them and getting the job done and learning more each time."
"I feel honoured to be recognised by Hume City Council and by the local community. When they say 'thank you' it reminds me of why I do it."
Quotes Attributable to John Hooper, Stawell Unit volunteer:
"I think the reason I've been with VICSES so long is because I genuinely love helping my community at home in Stawell – I joined in December 1978 and never looked back."
"Helping out in Greece after their devastating 2018 fires was just incredible – locals had lost everything and were still offering to help wherever they could."
"One of the most rewarding parts of being a VICSES volunteer is actually training up new members. I have undertaken specialist search and rescue training, and being able to pass on those skills, and see others flourish, is just wonderful."