Victoria State Emergency Service (VICSES) Brimbank Unit has been awarded the Essential Services Excellence Award as part of the Brimbank City Council Australia Day celebrations.
Awards were presented in seven categories and celebrated the achievements and contributions made by outstanding members of the Brimbank community.
The award was accepted on behalf of the Unit members by Controller Claudelle Dalgleish and Deputy Controller Brad Dalgleish.
Chair of Brimbank Administrators, Mr John Watson congratulated all 2015 nominees, finalists and recipients.
"Council is pleased to be able to publicly recognise and thank those people who are making an outstanding contribution to our City," Mr Watson said.
The VICSES Brimbank Unit was established in 1982 and currently has 58 active members who undertake a number of diverse roles within the busy unit.
In the last financial year, the unit attended to 682 requests for assistance throughout the City of Brimbank which included three significant storm events as well as assisting Police with a number of search and rescue operations.
"It is an honour to receive this award in recognition of the service our members provide to the community" said Claudelle.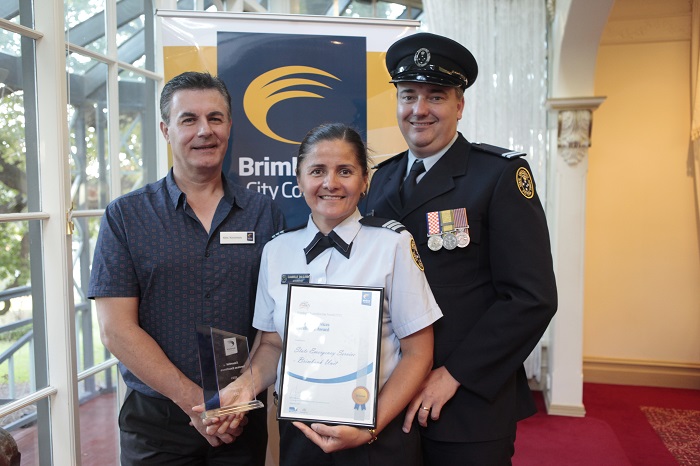 Photo L to R: Alex Koroneous (Brimbank City Council), Claudelle Dalgleish and Brad Dalgleish (Brimbank Unit)