Lucky VICSES is with AAMI!
Victoria State Emergency Service (VICSES) has received a critical funding boost of more than 600 thousand dollars, thanks to a generous contribution by insurer, AAMI.
This year the funds have been used to purchase around 2,000 pieces of equipment across the state, as part of the AAMI equipment handover program.
The contribution is vital for VICSES volunteers, who work tirelessly in supporting their local community and educating the public.
Last year, VICSES volunteers were called to a total of 27,668 calls for assistance.
That's 263,259 operational hours!
AAMI's continuing support is critical in ensuring our volunteers are equipped with the latest training and tools to provide assistance like this.
Each year, AAMI's contribution is successfully directed to supporting our volunteers at a local level, where it will be of most benefit to them and the community.
Some items purchased using AAMI's contribution this year include:
Hydraulic rescue tools
Power tools
Generators
Chainsaws
Remote area lighting
All of the equipment purchased is imperative in ensuring VICSES volunteers are able to efficiently and safely support the community. Often, the equipment purchased is used to help save lives.
AAMI has been VICSES' Principal Community Partner since 2002 and during that time it has contributed almost 8 million dollars to support VICSES volunteers.
AAMI also plays a key role in supporting VICSES' community awareness campaigns, such as 15 to float.

15 to float is a flood safety campaign designed to raise awareness of the dangers when driving through floodwater. All it takes is 15cm of water for a car to lose traction.
VICSES volunteers provide on the ground support during emergencies, from responding to natural disasters such as flood, storm, tsunami, earthquake and landslide, to road rescue, land searches and supporting other emergency service organisations.
Volunteers also work with their local communities to strengthen the public's capacity to plan, respond and recover, when emergencies occur.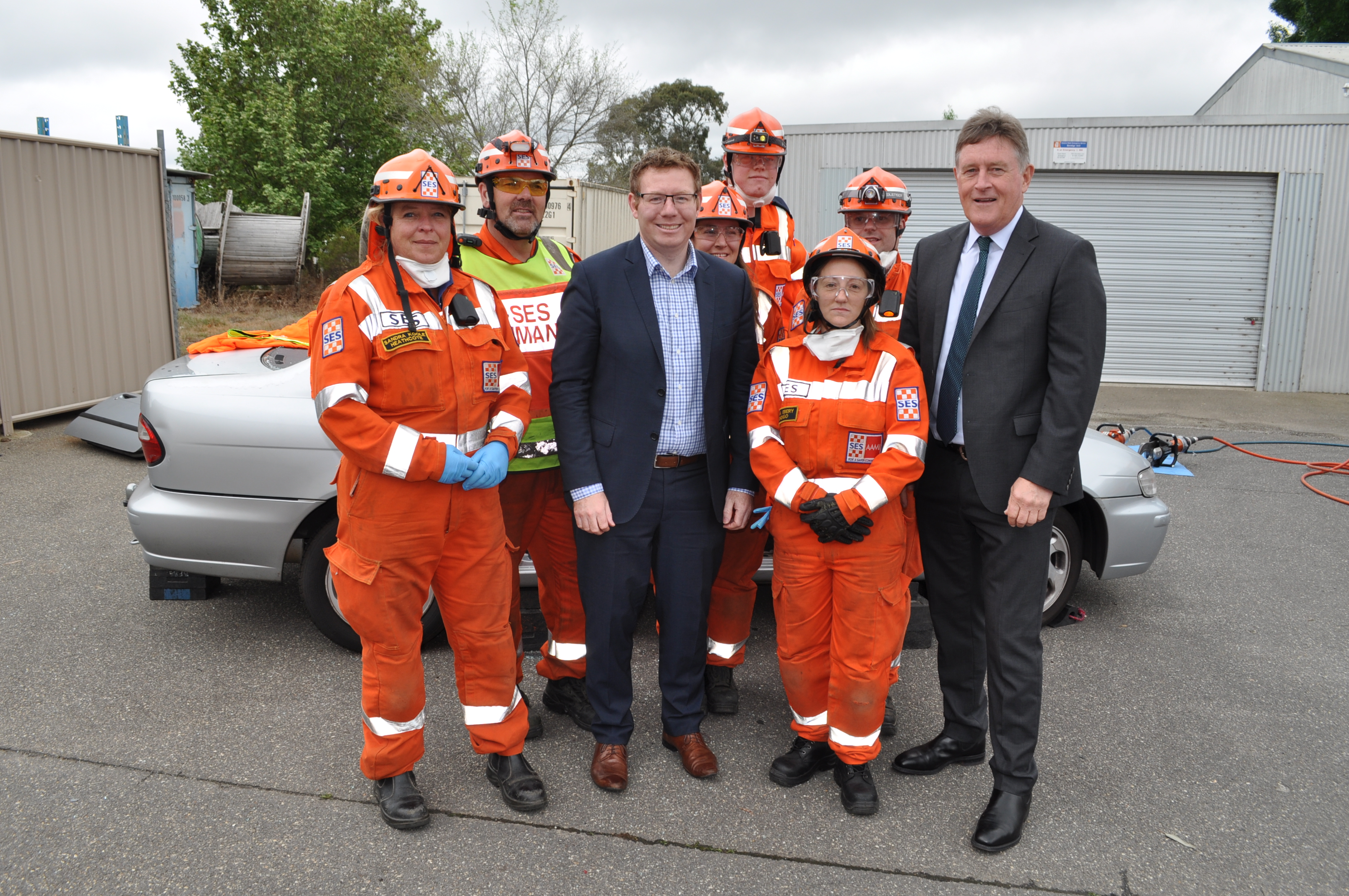 VICSES CEO Stephen Griffin and AAMI Senior Advisor Lachlan Rees with volunteers in Bendigo.