Melbourne VICSES crew fly to Horsham for tornado clean-up
Published 08/12/2020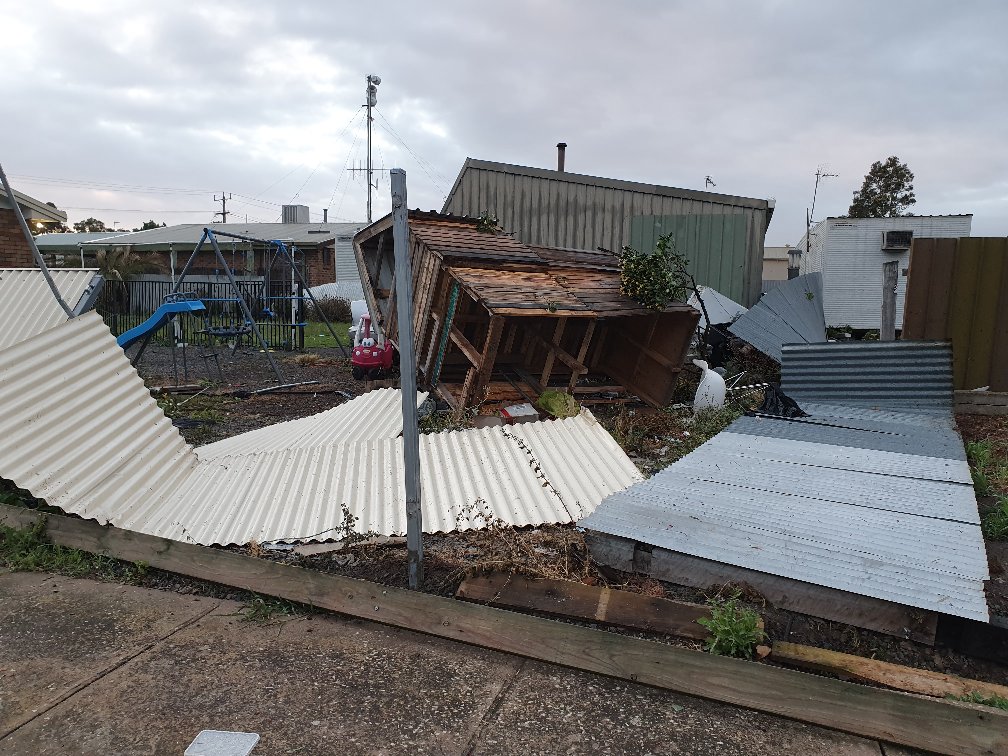 After a massive 24 hours, local VICSES crews in Horsham are being relieved by a specialised team of Melbourne members from Brimbank, Port Phillip, Monash, Whittlesea, Greater Dandenong and Sunbury.
Local volunteers were called to over 100 requests for assistance (RFAs) in 24 hours, following a small tornado that impacted numerous houses on Monday morning in northern Horsham. VICSES crews from surrounding areas, including Nhill, Bendigo and Gisborne also assisted.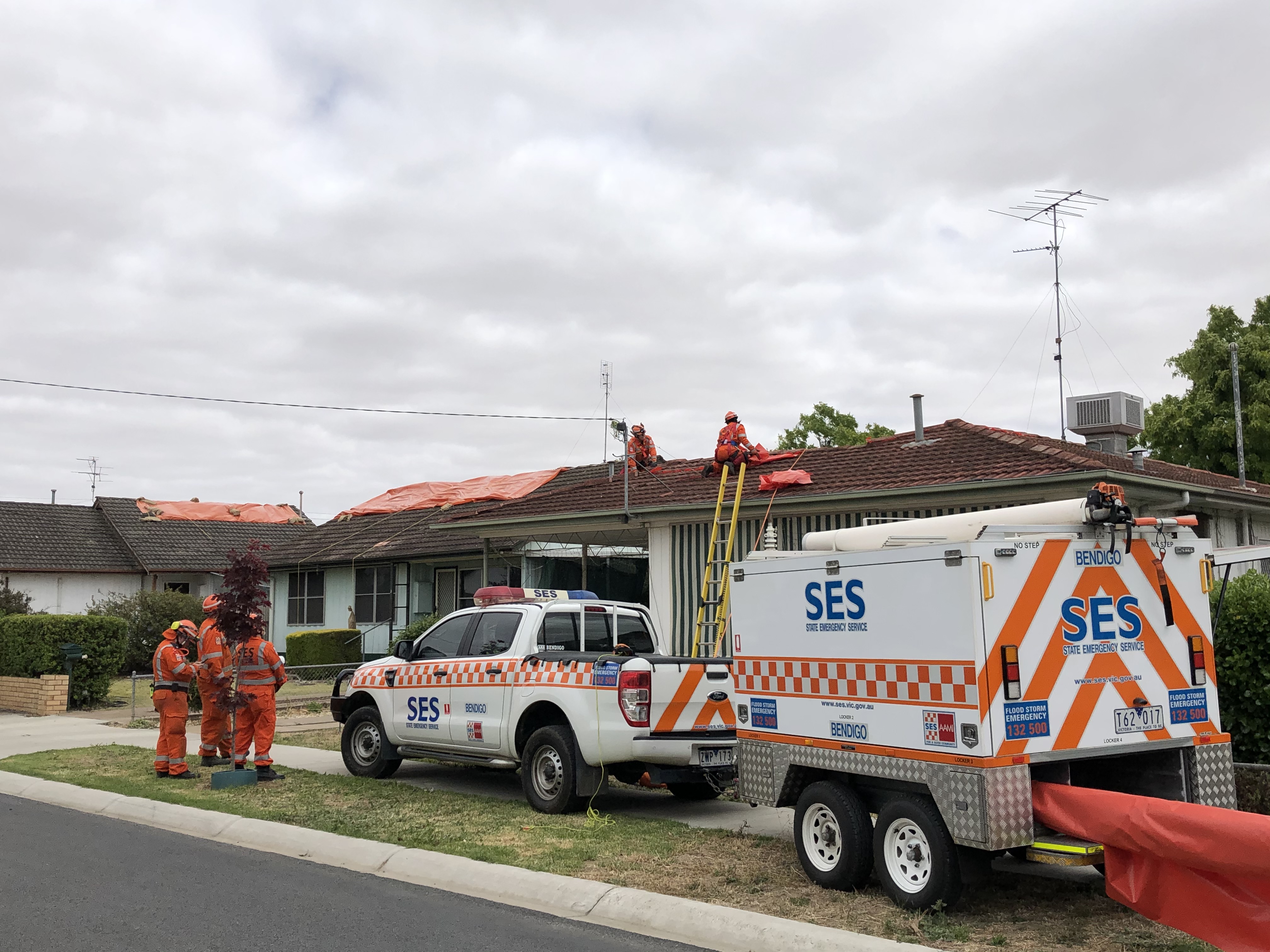 One home was left uninhabitable, with Horsham Rural City Council organising alternative accommodation for the resident. Various other locals saw their roofs damaged, fences taken down, trees topple and windows smashed.
The Bureau of Meteorology has since confirmed the severe wind system was tornado, with winds in the area estimated to have reached 133-177 km/h.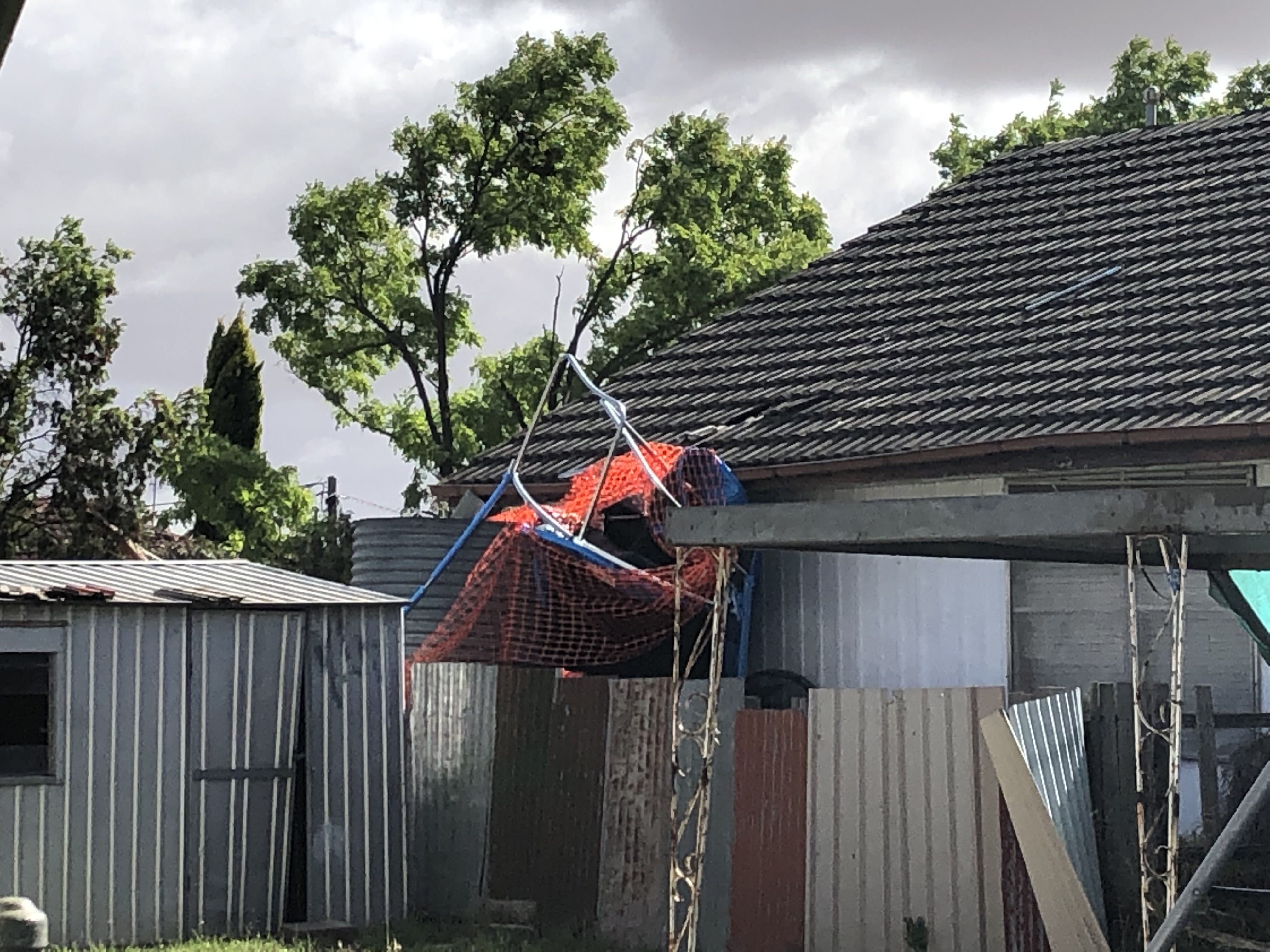 To ensure residents were provided with key recovery information, an in-person and online meeting, hosted by local council and VICSES, was held at Horsham Primary School overnight.
The clean-up has begun immediately, with locals requiring extra info invited to a Community hub at Charisma Park, Horsham – running from 1-4pm today.

Images: VICSES and Altina Cruz