Night search training with Victoria Police
For the past 15 years, Sargent Adrian Stafferton from Glen Waverley Police Station has led a yearly training exercise for the Monash Unit.
Exercises focus on skills needed to undertake searches working with the Victoria Police. SES volunteers are regularly called to support Victoria Police and other agencies in the work that they do.
The training night involved a line search for evidence in bushland and the location, first aid and recovery of two missing persons. This year, 30 volunteers took part in the exercise.
"Monash feel extremely lucky to have such a fantastic way to hone essential skills in search techniques, working with other agencies, rendering first aid and operating safely in dark, challenging terrain," says Jacqueline Quaine, Monash Unit member. "It was also a really important opportunity for new crew leader, Brad Milne, to learn skills as an SES Commander."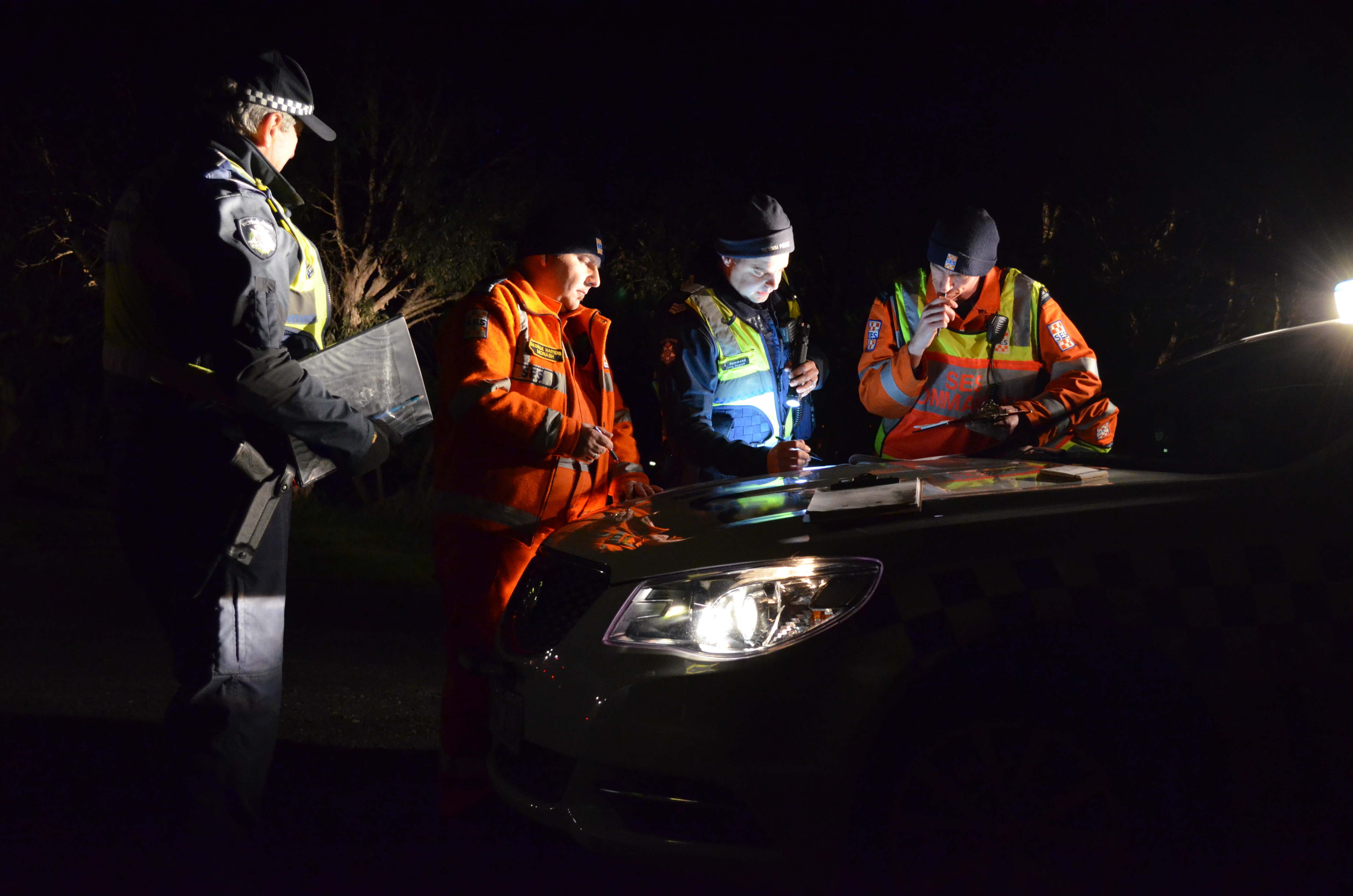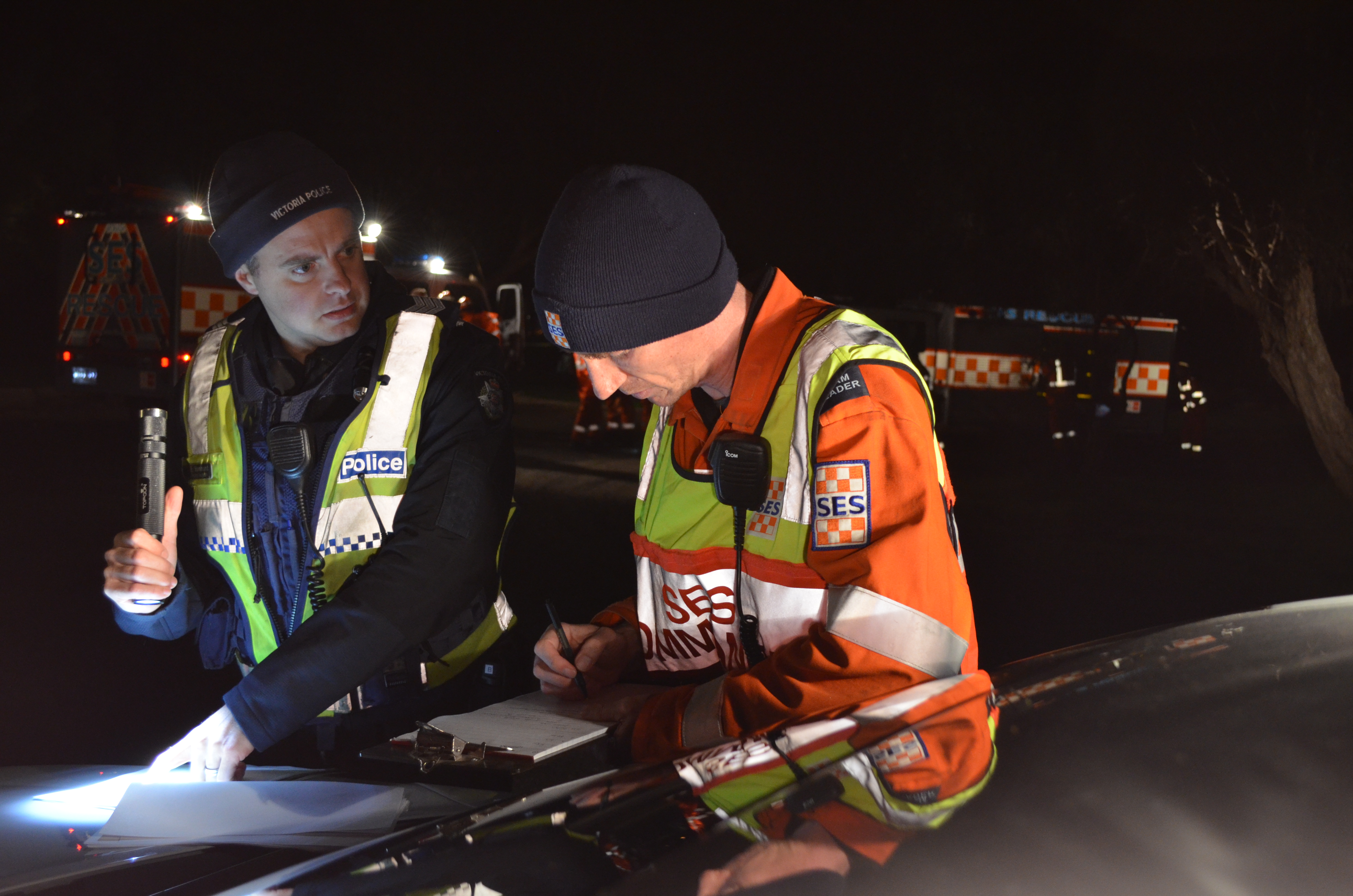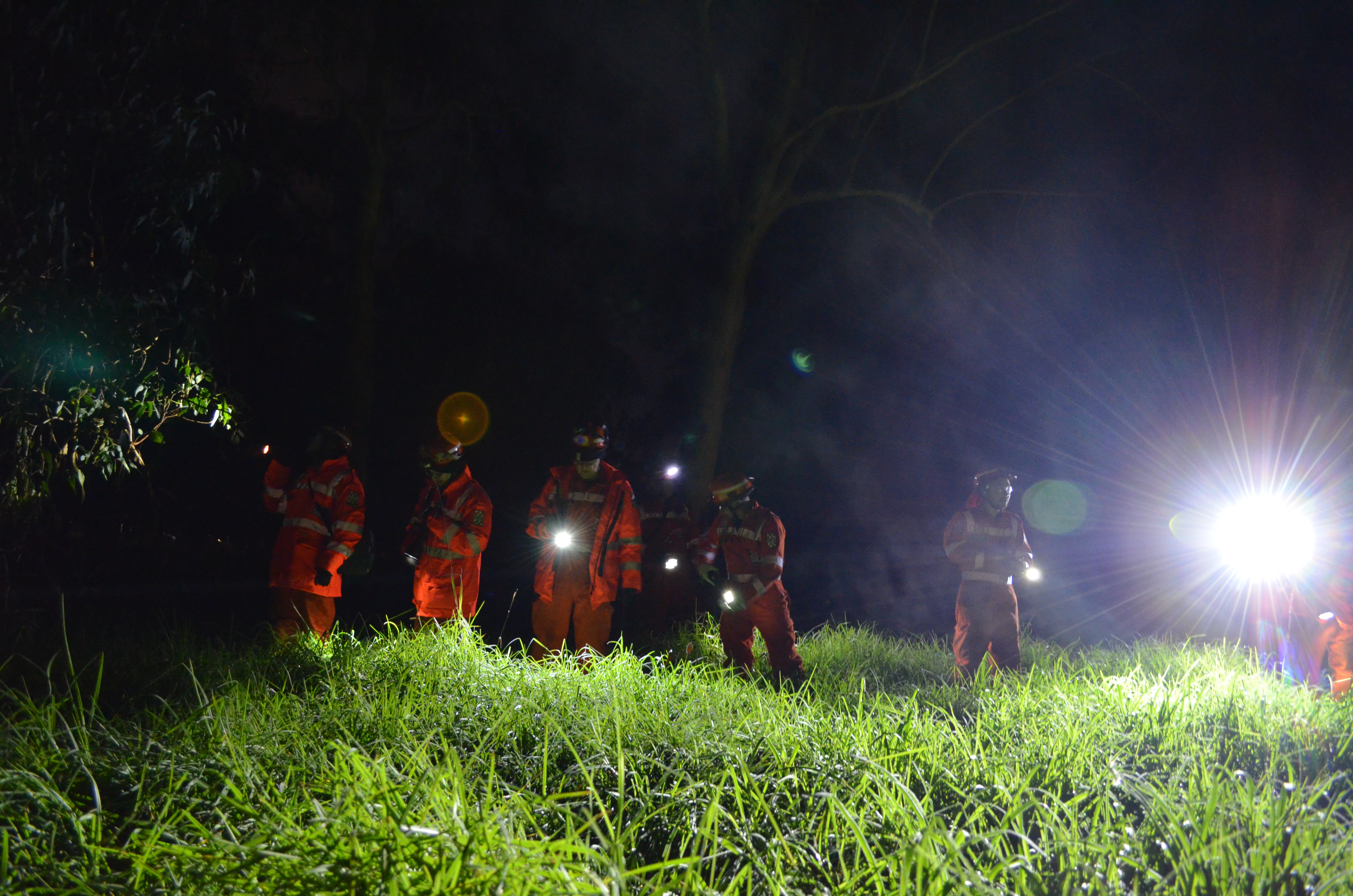 Get involved
Monash is currently recruiting for new members. Visit their Facebook page for more information or go to ses.vic.gov.au/volunteer.