Victoria received a lashing during StormSafe week as strong winds and thunderstorms raced across the state.
Victoria State Emergency Service (VICSES) volunteers received almost 1,000 requests for assistance between 7pm Monday 8 September and midnight on Tuesday 9 September.
75 VICSES units were active throughout the event, with the majority of damage sustained in the inner northern and eastern suburbs of Melbourne. VICSES volunteers in the Knox, Emerald, Northcote and Healesville units were the busiest, attending to 60-100 jobs each through the event.
Areas in the north eastern region of Victoria were also affected with almost 50 jobs that required VICSES crews to attend. Damage was varied with many reports of leaking roofs and structural damage as a result of heavy rainfall and hail, trees blown over by the strong winds and flash flooding affecting homes, roads and businesses.
Some of the most notable incidents included the evacuation of three shopping centres due to flash flooding and roof damage. Six care facilities were impacted by flooding and five people had to be rescued from their cars after driving through floodwater and becoming stranded.
VICSES State Commander Tim Wiebusch says that Victorians need to work together with VICSES to stay safe during storms.
"This is a timely reminder to never drive through floodwater, even if you can see the road on the other side. It is extremely dangerous and can tie up emergency crews who then need to undertake rescues that could have been prevented."
This storm event coincidentally falls within VICSES StormSafe Week (September 8-14) an annual awareness campaign aimed at warning Victorians about the dangers of storms.
With the memory of this weather event fresh in our minds, VICSES is urging all Victorians to get ready and know what to do before a storm occurs. Storms are unpredictable, dangerous and deadly. Preparing while conditions are stable and dry can make a huge difference and can provide peace of mind when a storm hits.
For information and simple tips on how you can prepare your home and business for storms and other emergencies please visit the VICSES website ses.vic.gov.au/prepare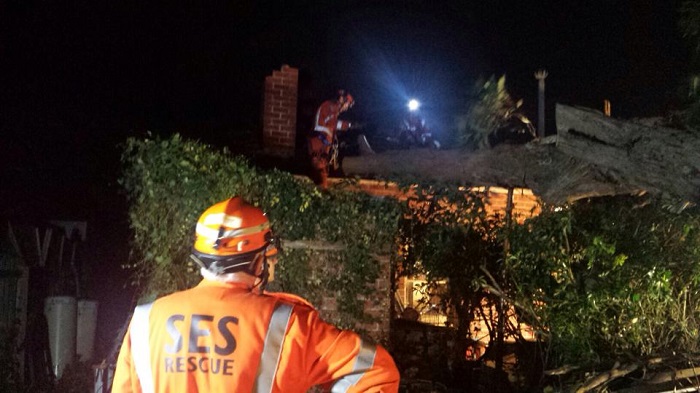 Photo courtesy of VICSES Malvern Unit