Strong winds prevalent in southwest
Strong winds and high rainfall throughout the month of October has taken its toll in Geelong's Eastern Park with three huge trees being felled by the wind during the last fortnight.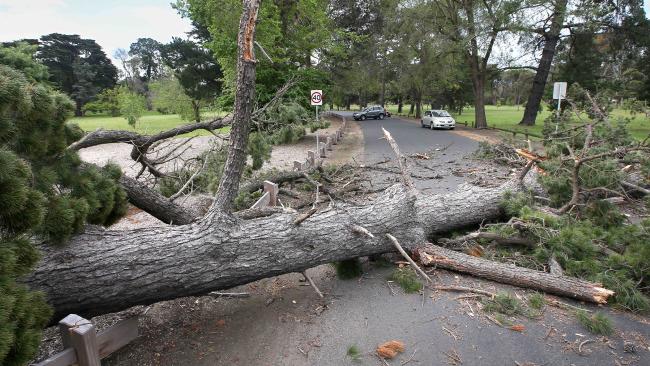 With the windiest Victorian October since 2009 now behind us – it's a good reminder that Spring is a naturally variable period as we transition from winter to summer.
Sustained rain and wind over the last couple of months has seen the soil a lot weaker so trees are a lot more likely to come down in strong winds.
Be wary of where you park your car and keep an eye on trees around your property as well.
SES is also advising people to secure their backyards, with recent weather damage often caused by airborne household items such as outdoor furniture, trampolines and kids' toys.