Tour de Beechworth Bakery supports VICSES
Donations for Victoria State Emergency Service (VICSES) are now being accepted as part of the Tour de Beechworth Bakery cycling tour.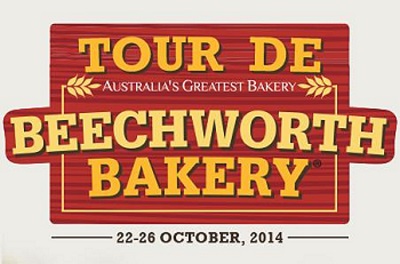 UPDATE: The Tour de Beechworth has now started. You can follow the riders via social media on our media resources page.
The Beechworth Bakery is celebrating its 30th anniversary by holding an epic cycling tour from Healesville to Beechworth. In addition to providing a unique and exiting cycling opportunity, the tour will also be raising funds and awareness for VICSES.
Riders are being encouraged to fundraise in the lead up to the event, but you don't need to be a part of the ride to donate to VICSES!
Information and details on how you can donate to VICSES right now can be found on the GIVE NOW fundraising page.
If you are interested in taking part in the full five day cycle tour or even just one or two stages, you can join by downloading an entry form or visiting the Beechworth Bakery website beechworthbakery.com.au