Twin rescues at Plenty Gorge
Just after 3pm on Saturday, Victoria State Emergency Service (VICSES) Nillumbik and Whittlesea Units were paged to provide specialist steep angle rescue operators, to assist an injured hiker in Plenty Gorge, as part of a multi-agency technical rope rescue team, with Plenty Country Fire Authority (CFA).
While en route to the incident, VICSES Nillumbik volunteers were simultaneously assisting Ambulance Victoria (AV) in carrying out an injured mountain bike rider from within the Maroondah Aqueduct Reserve. Within minutes, ten VICSES Nillumbik volunteers were on scene with a specialist mule wheeled stretcher.
Meanwhile, across the Plenty River on the other side of Plenty Gorge, VICSES Whittlesea Unit joined forces with members from the Plenty CFA Brigade to construct a steep angle rope rescue system and safely bring the injured hiker up a steep, slippery slope to the waiting ambulance.
A fantastic effort by all involved in this multi-agency event, including CFA, AV, Fire Rescue Victoria and Victoria Police.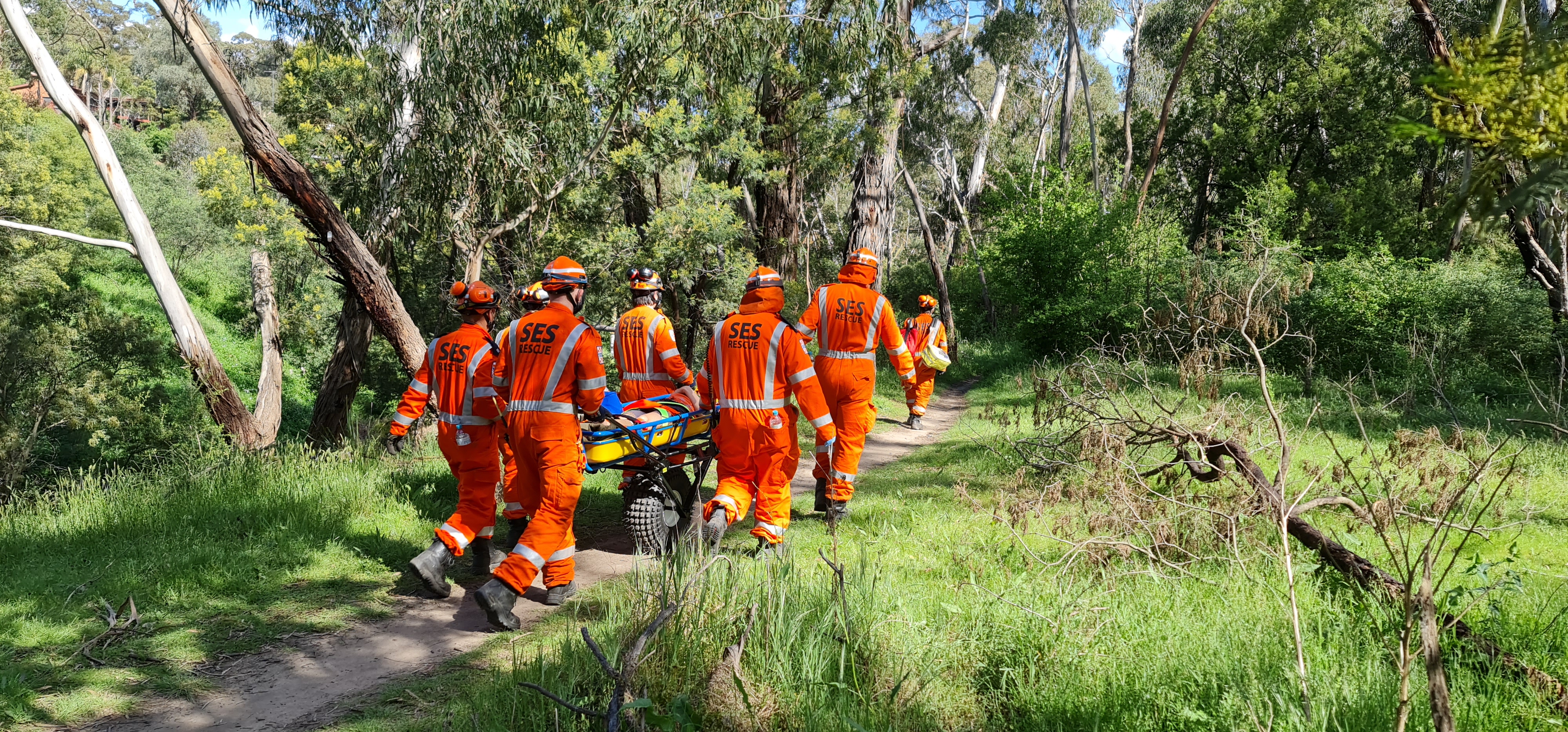 VICSES volunteers at Plenty Gorge