VICSES celebrates International Women's Day
Published 05/03/2021
On March 8, the Victoria State Emergency Service (VICSES) will proudly celebrate International Women's Day (IWD), as part of the celebration of the social, cultural, economic, and political achievements of women across the globe.
We are proud of our commitment to promoting diversity and our progress in working toward a more gender balanced organisation.
At VICSES, we have many amazing women who contribute significantly to the service and their communities. A number of these women have shared their stories of why they are part of VICSES.
Read their stories on our International Women's Day page, including Wyndham Unit member Nalini Boorsu (pictured below)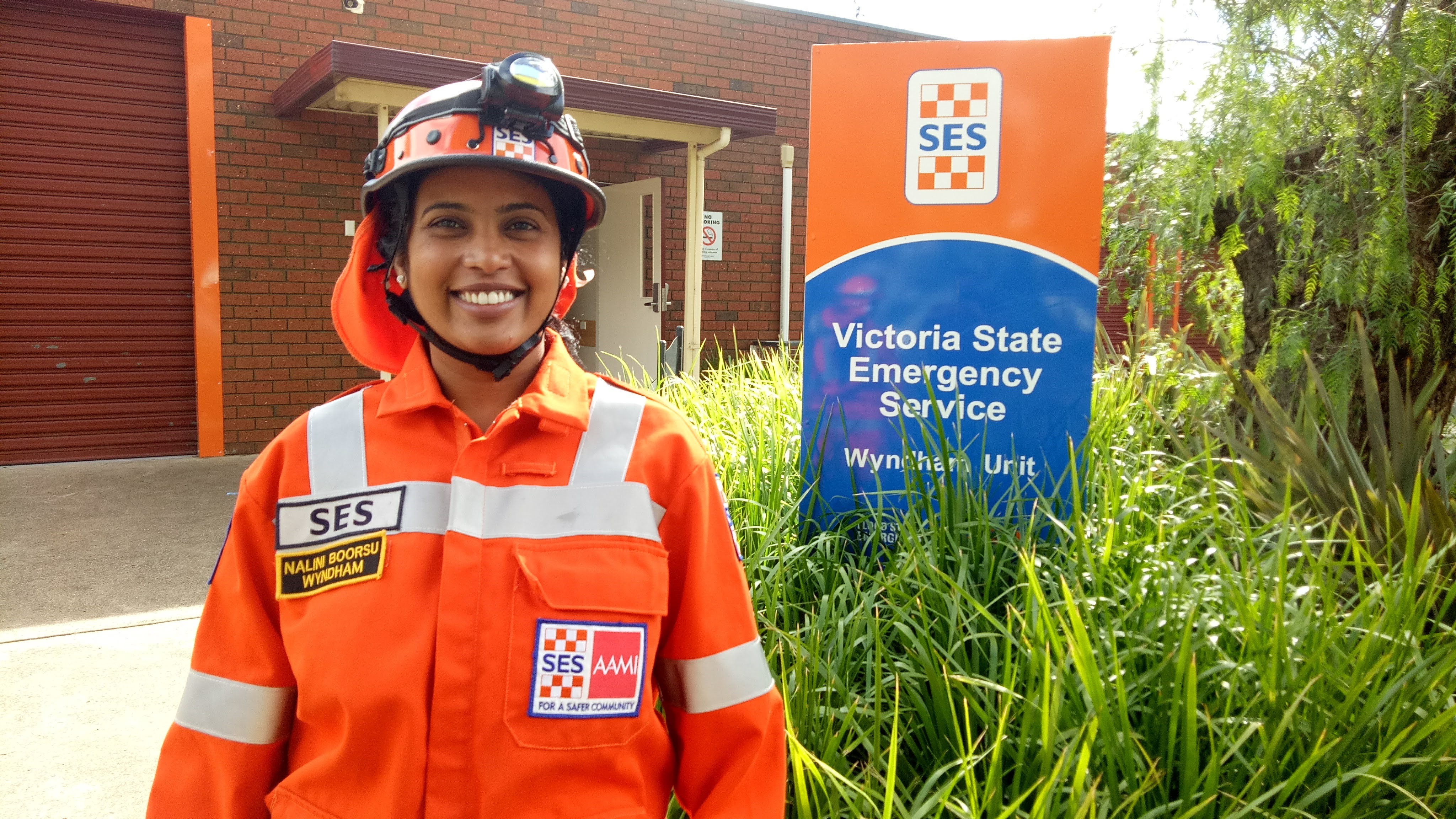 VICSES is always striving to improve gender balance at all levels of the organisation, as well as further opportunities for training and leadership roles for women. Our CEO Stephen Griffin is a male champion of change, who is committed to achieving gender equality, with a focus on a significant and sustainable increase in the representation of women in leadership.
Some VICSES IWD stats:
The VICSES Board and executive team have gender parity, with a 50/50 split of women and men across both.
33% of our volunteers are female and 28% of our unit leaders across Victoria are women.
In the North East Region, 50% of our Unit Controllers are female, setting a great example to the rest of the state.
We have work to do, but as an organisation the more we can encourage women to join the service, the greater impact it will have on gender equality.
A special IWD edition of the VICSES Orange podcast has been released featuring Volunteer Support Officer and former Bairnsdale Unit Controller, Karina Osgood and South Barwon Unit Controller, Lisa Keys – you can listen to it on Spotify or Podbean, along with all other episodes.

#IWD #ChooseToChallenge