VICSES rescue stuck, fallen climber at Mt Arapiles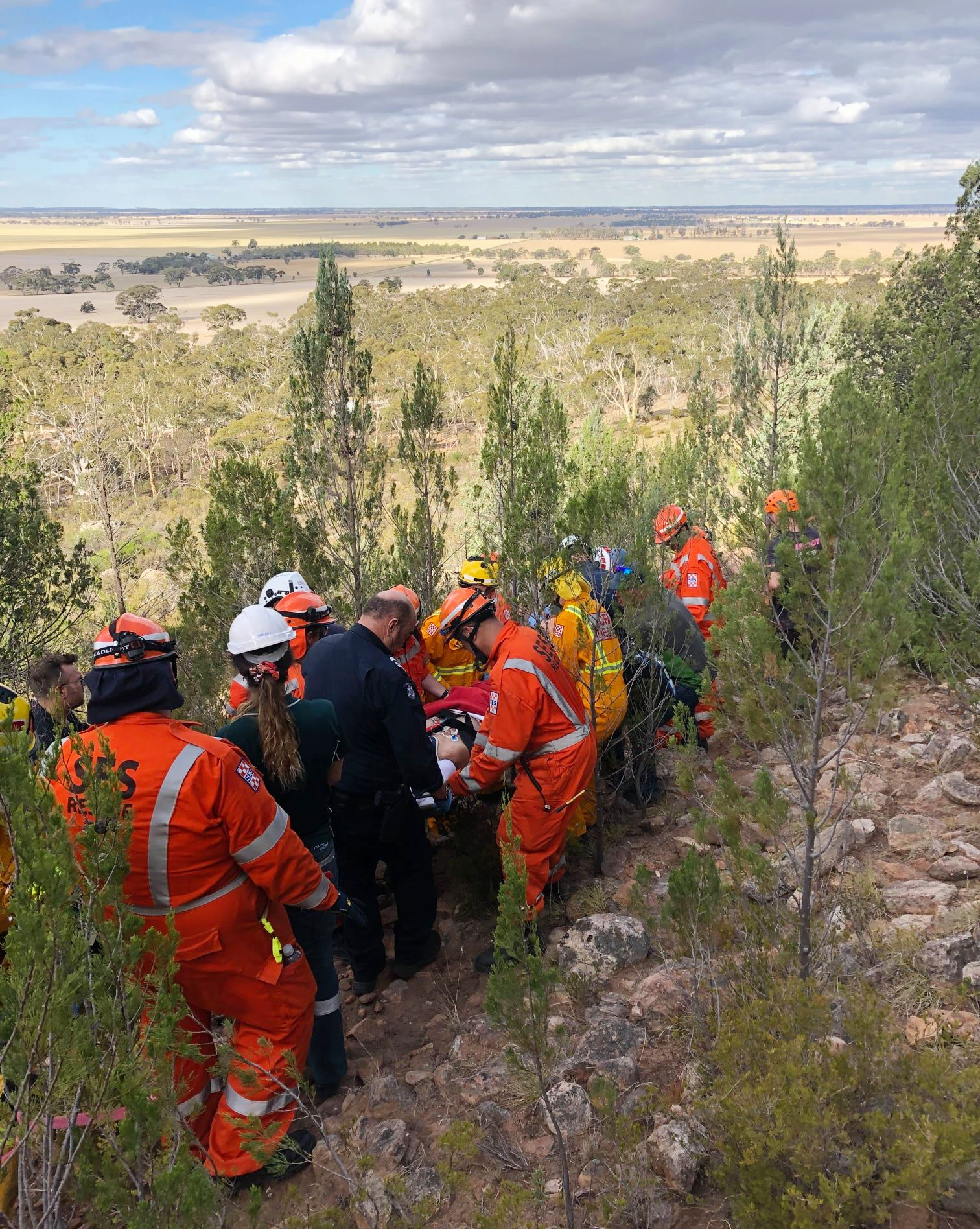 VICSES volunteers from the Stawell, Ararat and Horsham units have been called to a rock face at Mt Arapiles (Centenary Park Access Track), after a climber slipped and became stuck half way down at 2:30pm, 25 February.
A high angle rescue team worked in tandem with FRV and CFA, with four climbers requiring assistance. The fallen climber required a more complex rescue, and was reached by SES by 4:47pm.
Members of Ambulance Victoria and Parks Victoria were on scene to assist, with the remainder of the climbers safely rescued during the evening.
Background: between 2015 and 2020, Arapiles came in equal first spot for frequency of VICSES' high angle rescues involving heights, alongside Mt Buffalo, Mt Buller, Taggerty. The Arapiles is an extremely popular rock-climbing spot, but a very challenging one, even for experienced climbers.
Image: Mid West VICSES