VICSES respond to "once in 50 years" storm in Warrnambool
Published 05/01/2021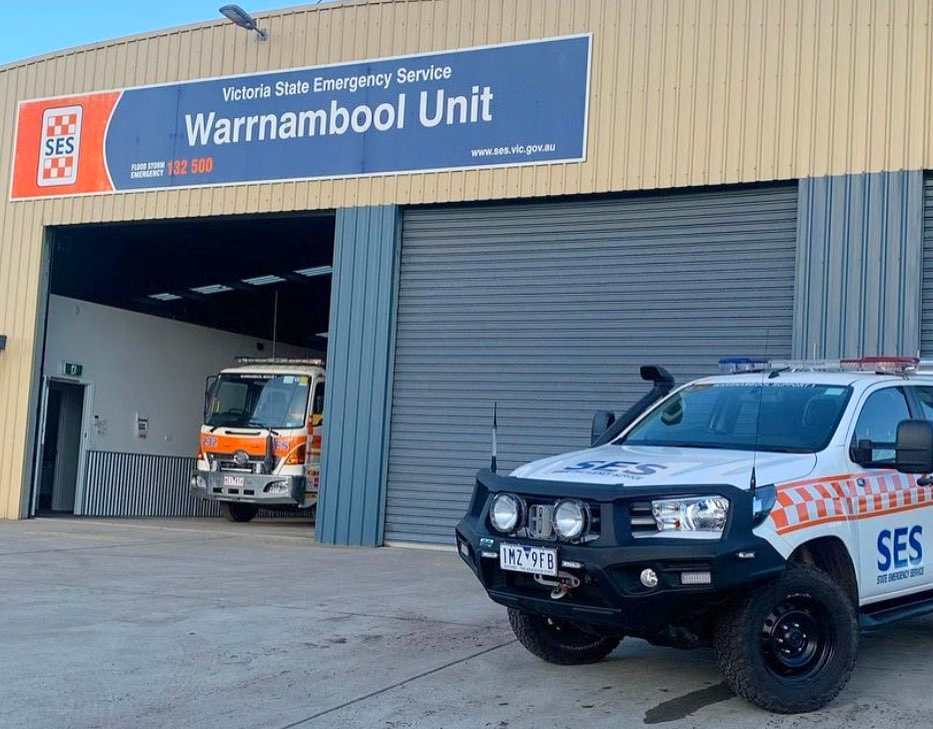 More than 50mm of rain has fallen in the Warrnambool region in half an hour on Saturday, 2 January, keeping local VICSES crews on their toes.
The "once in 50 years" storm resulted in over 90 requests for assistance in 6 hours in the region, and 240 across Victoria.
It is understood that around 30mm of rain fell in 12 minutes in south-east Warrnambool, inundating a number of homes and businesses.
It followed a warning from the Bureau of Meteorology for damaging winds, heavy rain,and flash flooding across various regions, including the south west. Large hailstones also fell in the area, forming unusual 'blocks' of ice on the side of some local roads.
The clean-up in Warrnambool and surrounds will be ongoing, with VICSES volunteers thanked for their assistance.
Image: Warrnambool unit