VICSES urging outdoor diners and businesses to be vigilant over windy weekend
Published 04/12/2020
VICSES is urging Victorians to be vigilant when dining or spending time outdoors ahead of high winds this weekend.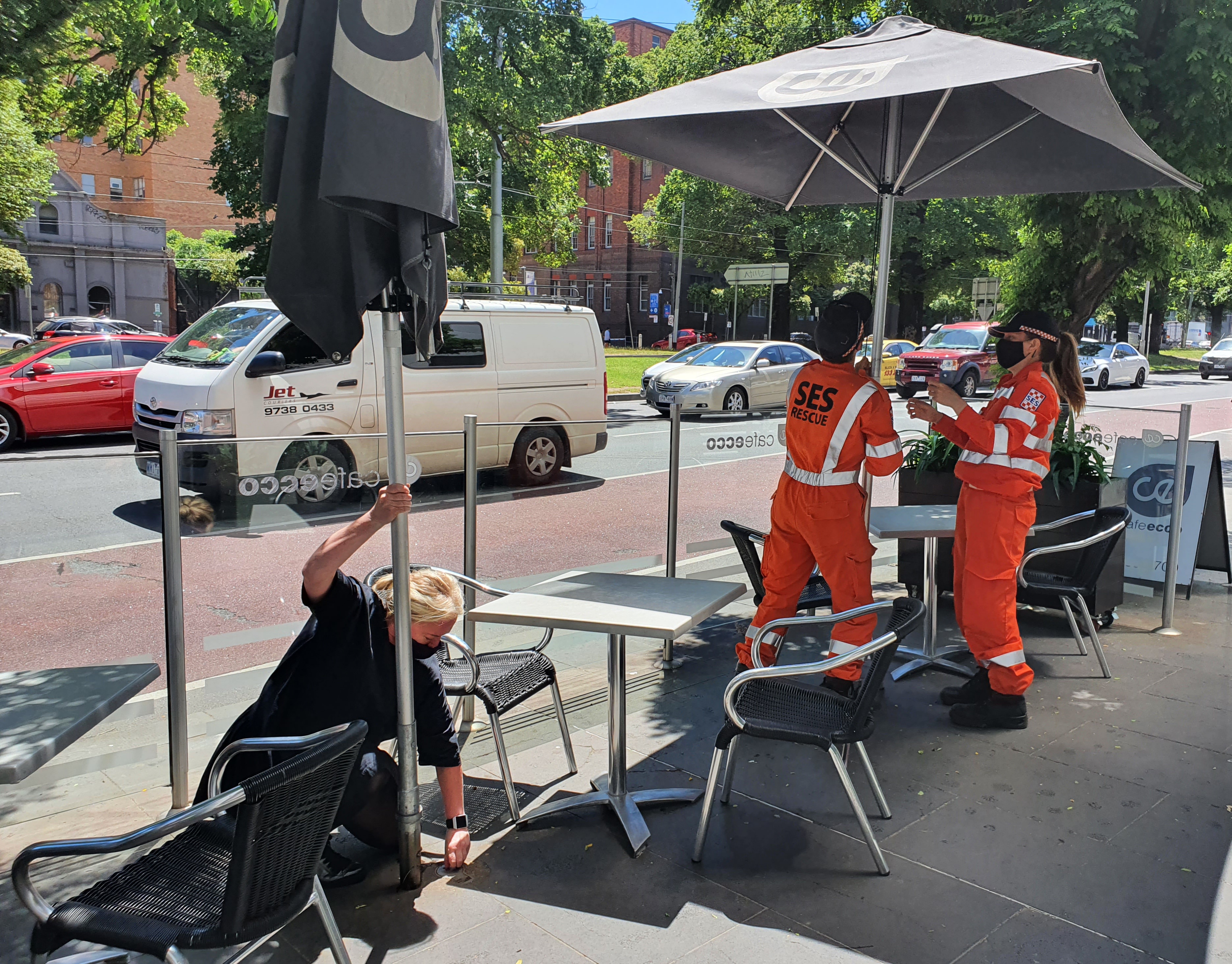 Victorians are expected to head outdoors in droves this weekend, but squally winds and unpredictable weather could mean a heightened risks for drivers and outdoor diners.
Download audio from VICSES' Deputy Chief Officer Alistair Drayton.
Download audio from Bureau of Meteorology (BOM) Senior Forecaster Diana Eadie.
According to BOM, a cold front will move across the state from Saturday afternoon, bringing strong northerly winds between 40 - 60 km/h, ahead of a gusty westerly front in the evening.
Exposed coastal locations, as well as suburbs in Melbourne's outer north, like Tullamarine, and areas in the south-east, like Frankston, may see westerly winds of 100 km/h. Horsham, Warrnambool, Maryborough, Ballarat, Geelong, and Traralgon may also be affected,
Hospitality businesses in particular are urged to monitor conditions and ensure large umbrellas are taken inside, and outdoor setting tied or weighed down ahead of powerful winds on Saturday afternoon (5 December).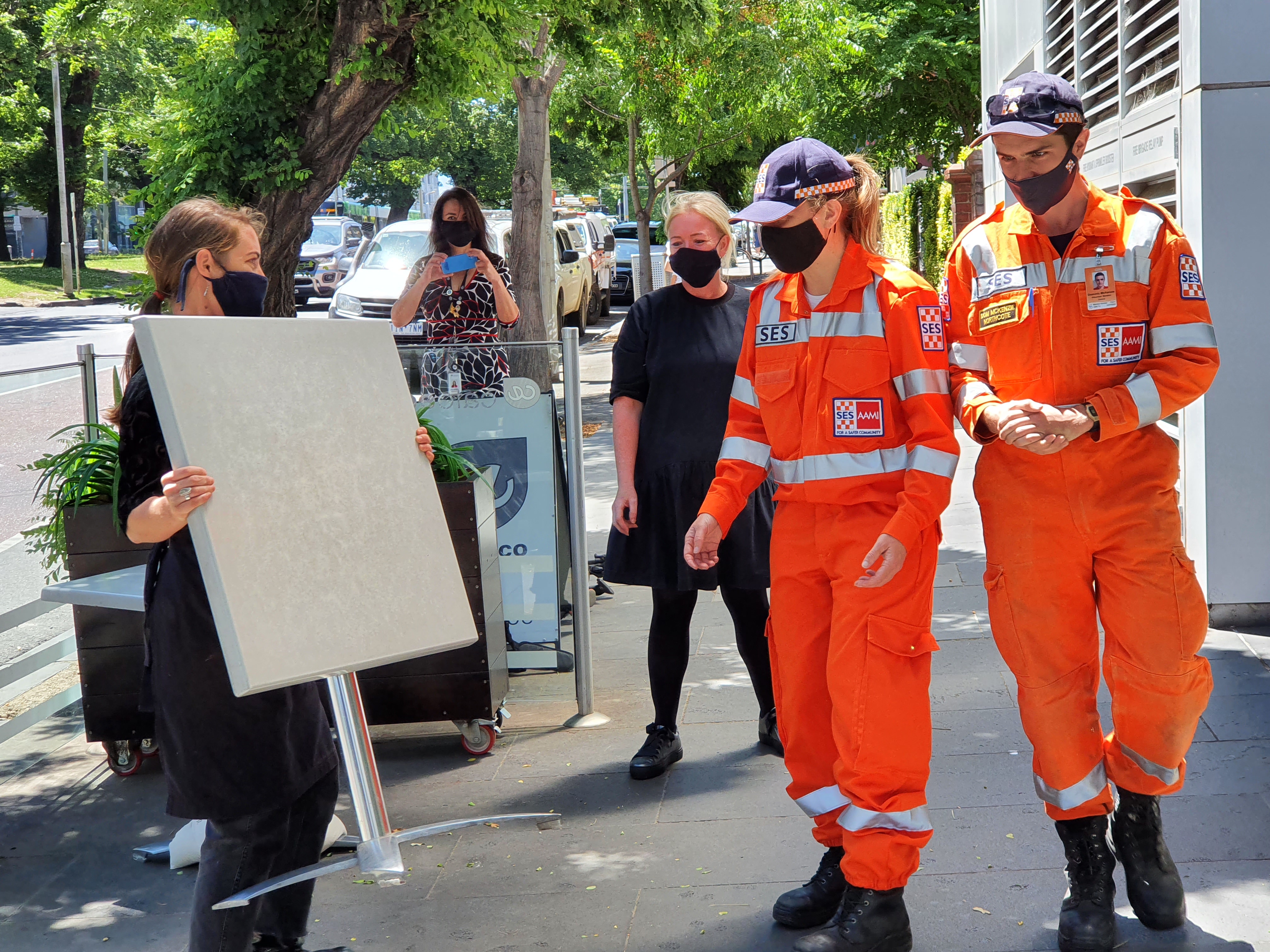 Read more on the latest weather updates on the Bureau of Meteorology website, and learn how to prepare for storms and wind events on the VICSES website.
Images: VICSES