VICSES – we work as one in ACT state of emergency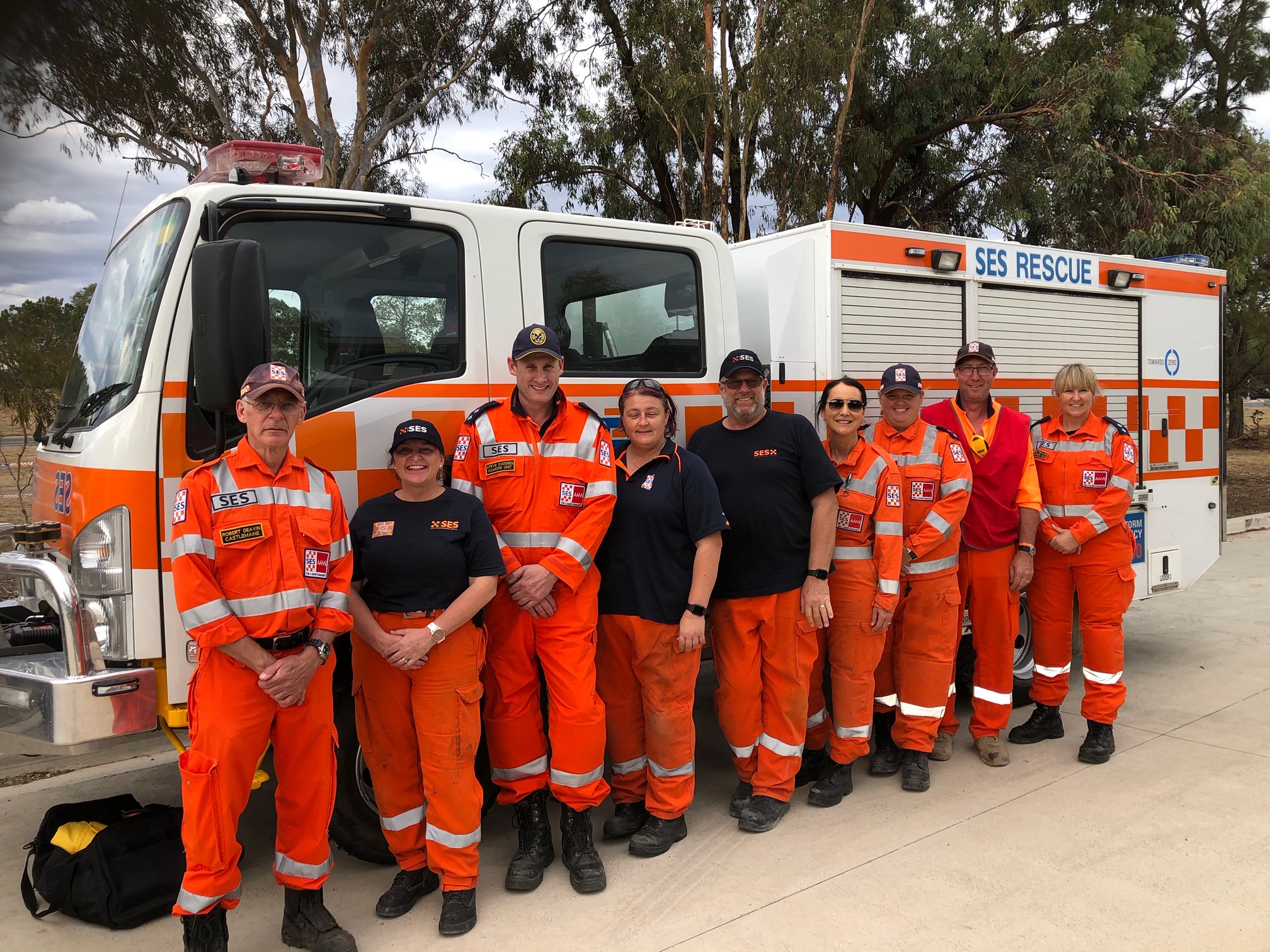 A historical collaboration is taking place in the Australian Capital Territory, with a hand-picked VICSES crew supporting ACT Emergency Services Agency (ACT ESA) in a special deployment.
Members from Seymour, Wodonga, Castlemaine and South Barwon units are currently based at the Calwell ACT SES facility in the Tuggeranong area, at the request of ACT ESA.
The Victorian team is on 24/7 alert in the case of an emergency vehicle rescue incident occurring during bushfire operations in the ACT with road crash rescues still being taken care of by Fire and Rescue ACT

It comes as a state of emergency was declared in the area recently, with emergency crews dealing with a significant fire zone just 20 minutes south of Parliament House.

Millions of hectares of land have already been decimated across bio-diverse regions in multiple states due to bushfire, with a shared concern and determination clear among ACT emergency services, ADF, VICSES and other interstate agencies supporting their fire efforts.

VICSES Deputy Chief Officer David Baker maintains that the mixture of Victorian volunteers from the Central, North East, North West and South West - helping out this week - embody the true spirit of teamwork.

The crew are majority women, and also represent the growing diversity among SES here and interstate.

VICSES volunteers return from their deployment to the ACT on Friday, 7 January 2020.


Quotes attributable to David Baker - Deputy Chief Officer, Victoria State Emergency Service:

"This historical VICSES support deployment in the ACT represents the true spirit of emergency services in Australia – the ethos that we look out for each other and go where we are needed."

"We truly do work as one, and that includes across state borders."
For more information, contact the VICSES State Media Duty Officer
Phone: 1300 783 933
Email: media@ses.vic.gov.au