Victoria State Emergency Service (SES) Essendon Unit needs your votes to help purchase two new electric chainsaws.
The unit has been shortlisted for a $1000 Leader Local Grant, and it's the community that gets to decide if they are successful.
Leader Local Grants are giving away a total of $33,000 to not-for-profit community groups across Victoria. Groups were asked to submit an idea on how they would spend the grant with the best being shortlisted by a judging panel. The final stage of the competition involves community members voting for their favourite shortlisted projects. The project with the most votes will be awarded the grant.
If you would like help Essendon Unit win you will need to register and vote before 13 June.
You can register on the Leader Local Grants website.
You can also take a look at the Essendon Units grant proposal for yourself.
The winners will be announced on 23 June.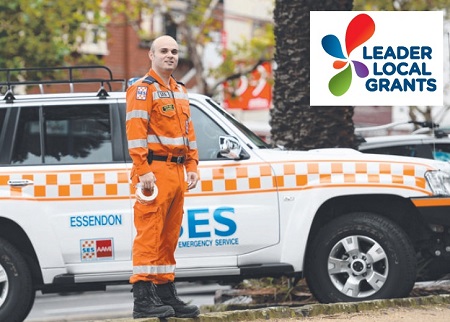 Justin Navas, Essendon Unit member. Photo Credit: Moonee Valley Leader and David Smith