Young Citizen of the Year
Malvern SES member Tim Udorovic has been named City of Stonnington Young Citizen of the Year for 2014.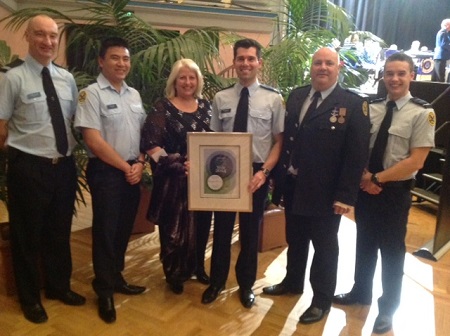 At 24 years of age, Tim is already Deputy Controller at the Malvern Unit. Tim's promotion at such a young age was a result of outstanding dedication to the unit in the areas of administration, finance, rescue and unit management.
Tim received the award as part of a ceremony recently held at the Malvern Town Hall. Malvern SES Unit Controller Philip Munslow is very proud that one of his own has been chosen for this honour. "Tim is fine example of what volunteerism embodies and also an example of the values and attributes VICSES aspires to" he said.
"Tim is an outstanding young volunteer and it is terrific to see VICSES members recognised for the work they perform in their community".
In addition to his duties with VICSES, Tim's achievements also include volunteering with members of parliament, being actively involved in the Australian Army Cadets as well as completing a Bachelor of Law and Commerce at Monash University. Tim has also completed several VICSES training courses to ensure he has the skills to serve when asked.
In the words of his Unit Controller "Tim brings all of who he is to his role at VICSES and the City of Stonnington is very fortunate to have the calibre of this young man keeping our community safe in times of storm and flood emergencies".
Image: Malvern SES members from left to right Peter Duncan, Victor Liaw, Sally Duncan, Tim Udorovic, Philip Munslow and Ryan Melville