About VICSES emergency plans
The Victoria State Emergency Service (VICSES) is the control agency for flood, storm, tsunami earthquake and landslide in Victoria, managing responses to these emergencies and helping communities to prepare through effective planning and community engagement activities.
VICSES has a coordination role to facilitate the development of emergency plans for these hazards at state, regional and municipal tiers.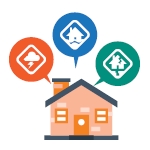 A key function of VICSES is to assist municipal councils in relation to the performance and exercise of their duties under the Emergency Management Act 1986. VICSES does this through various programmes that support Councils in meeting their legislative obligations.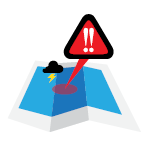 Community Emergency Risk Assessment (CERA) is an all hazards risk assessment tool which aims to identify, mitigate and reduce risk within the community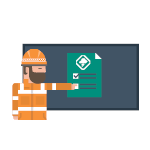 VICSES delivers introductory training on the principles and practices of emergency management in Victoria. As a Registered Training Organisation (RTO), VICSES strives to provide high quality training that meets industry needs.