Bairnsdale volunteers join forces for water safety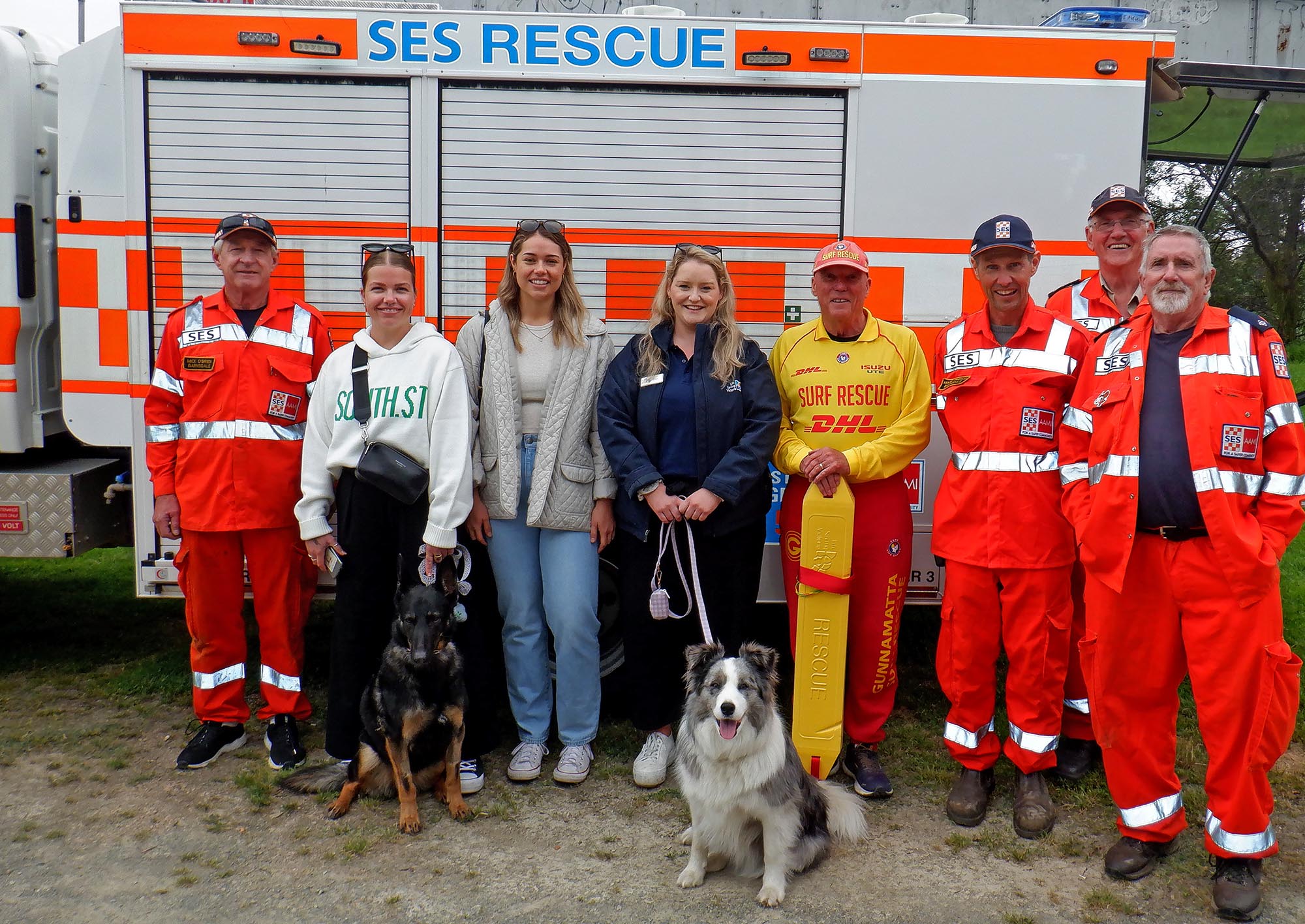 VICSES volunteers, LSV volunteers, and members of the public, Sunday, 4th December 2022.
Our Victoria State Emergency Service (VICSES) Bairnsdale Unit volunteers partnered over the weekend with Life Saving Victoria (LSV), for Water Safety Month.
VICSES and LSV volunteers used their Howitt Park Market stall to raise awareness of the particular issues Victorians may face in coastal parts over the summer.
On Sunday, VICSES volunteers brought their rescue boat, used when undertaking inland lake, estuary, and river search and rescue operations.
This initiative is in advance of a summer during which we will continue to see the impacts of rainfall, from October and November. Full and swollen waterways, and dams, mean that ongoing awareness of the risks of floodwater remains critical.
Flash flooding, from unexpected downpours into already saturated catchments, riverine flooding from controlled releases, and ongoing drainage from river systems, represent new hazards in familiar settings.
The weight and volume of recent flows, through our rivers and estuaries, have changed conditions on, underneath, and around the water. With river banks inundated regularly, the ground may not be as firm as you expect. The surface of river beds can also change significantly, as water flows drag debris and silt along with them.
VICSES Bairnsdale Unit are supported throughout their response area by partner agencies LSV and Paynesville Coast Guard - all volunteer services - all of which provide support to control agency Victoria Police Search and Rescue (SAR), and the Water Police.
LSV, as well as monitoring beaches and coastlines, also provide community education in schools, and at events like the monthly Howitt Park Market.
VICSES Bairnsdale Unit volunteers attend the market every two months as part of their education and preparedness work in the community.
Quote attributable to VICSES Bairnsdale Unit Deputy Controller, Community Engagement, Bob Carter:
"Understanding the conditions along our coasts and estuaries, and having appropriate safety equipment - before setting out on your boat - is very important."
"Being aware of hazardous floodwater presents, in all locations, is crucial to your safety. If you need VICSES assistance for storm or flood call 132 500, or Triple 0 in a life-threatening emergency."