Damaging winds and falling trees prompts warning
Since midnight Saturday, to midday today (Monday), the Victoria State Emergency Service (VICSES) has received 1,021 Requests for Assistance (RFAs), of which 718 were for downed trees, 116 for building damage and 66 for flood-related incidents. The busiest units were VICSES Nillumbik (52), Sorrento (41), and Hastings (40) Units.
The breakdown per region:
Metro: 533 (377 downed trees, 76 building damage, 22 flood)
Barwon South West: 135 (100 downed trees, 12 flood, 9 building damage)
Loddon Mallee: 129 (71 downed trees, 19 flood, 16 building damage)
Hume: 90 (67 downed trees, 6 flood, 3 assist ambulance)
Grampians: 83 (62 downed trees, 9 building damage, 5 flood)
Gippsland 48 (40 downed trees, 2 building damage, 2 flood)
Coastal areas and elevated parts saw the most activity overnight Residents on the Mornington Peninsula made 59 RFAs in the 24 hours to Monday at 5:00am, with the VICSES Hastings and Sorrento Unit volunteers responding to 22 RFAs.
Looking ahead to rest of today, a Severe Weather Warning for damaging winds remains current for much of Victoria, with the potential for gusts up to 110km/h.
The Bureau of Meteorology says elevated and coastal areas are most likely to experience peak wind gusts. However, there is the potential for strong gusts everywhere. VICSES reminds communities that gusty winds can turn ordinary items, from your backyard, into airborne hazards.
Winds are forecast to ease during the evening, in central parts of the state, but to continue overnight across coastal areas before easing by tomorrow morning.
Accordingly, VICSES asks that you:
Check loose items such as outdoor settings, trampolines and umbrellas are secured.
Stay indoors and away from windows.
Do not park under trees. With the majority of calls in the last 24 hours being downed trees, and gusty conditions set to continue over saturated ground, we expect a continuing hazard from falling trees.
Drive to the conditions. There may be debris across the road such as fallen powerlines, trees, and tree branches.
Overnight, VICSES volunteers undertook five floodwater rescues of stranded motorists.
Never play, enter, or drive through floodwater. Rescuing stranded motorists also puts you, our VICSES volunteer crews, and other responders at risk. Flood rescues are dangerous and complex situations, taking priority over every other call for help we receive, given the potential risk to life.
Before undertaking necessary travel, Victorians should be informed about the conditions they are likely to come across. You can do this by setting up a watch zone in the VicEmergency app, checking VicTraffic for road closures before undertaking necessary travel, and listening to your local emergency broadcaster.
If you need storm or flood assistance, call VICSES on 132 500 or, in a life-threatening emergency situation, call Triple Zero (000).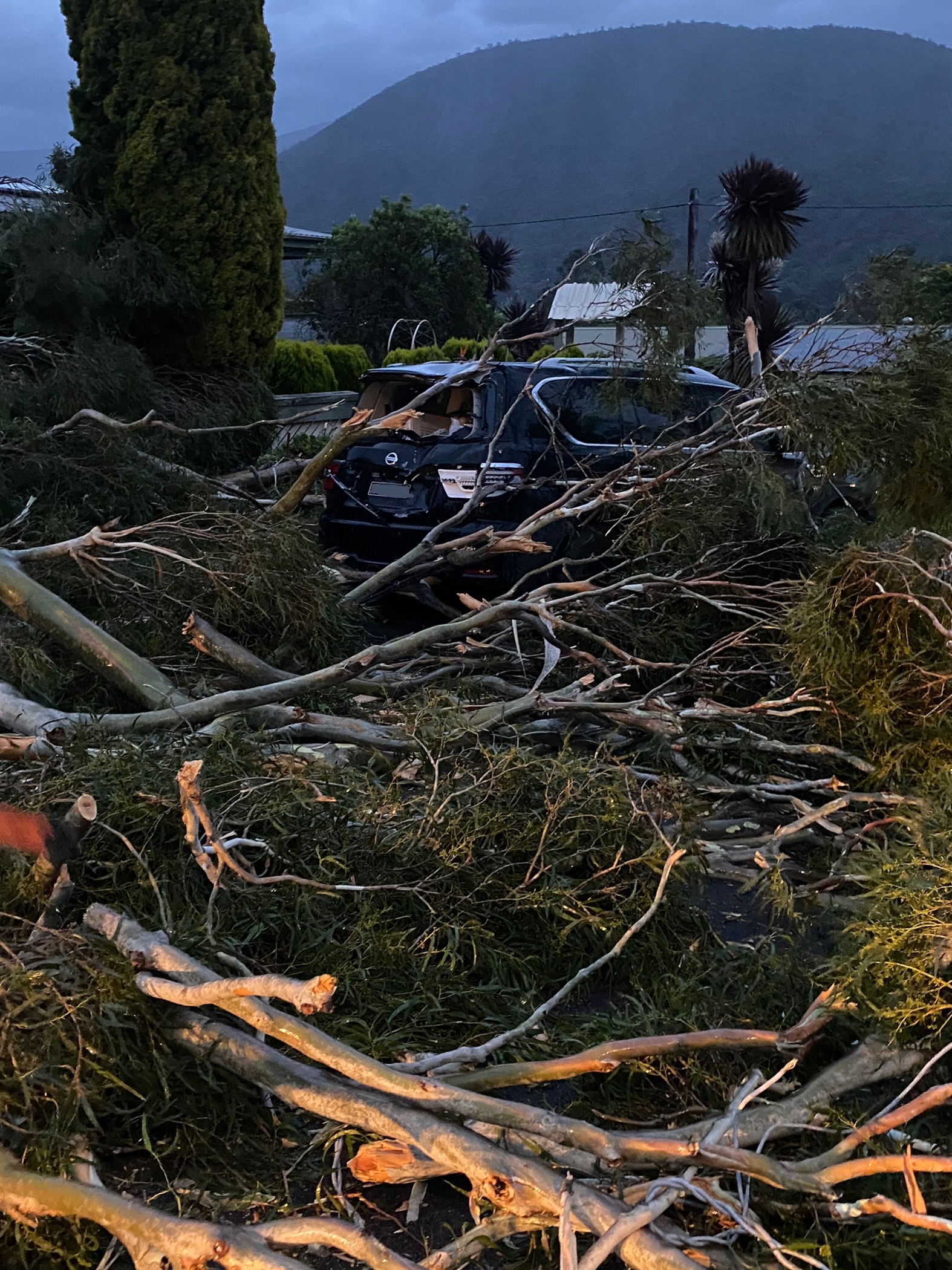 Station Road, Wesburn. 21 November 2022