Man winched from roof of vehicle submerged in floodwater
Maude is a tiny, quiet, picturesque township near Geelong but on Monday November 15, it became the scene of a dramatic swift water rescue. Following a further 45 millimetres of rain in the region within twelve hours more torrential rain across Victoria, the swollen Moorabool River broke its banks, inundating thoroughfares and roadways with floodwater from the early afternoon.
The VICSES South Barwon Unit received a Priority One alert at 3.05pm, for floodwater rescue, with a crew of volunteers promptly dispatched to the scene.
Once Victoria Police (VP) activated a multi-agency radio channel, the volunteers could work seamlessly with VP Search and Rescue, as well as VP Air Wing which was dispatched from Essendon.
VICSES volunteers, arriving shortly before the Air Wing, made contact with the distressed driver, who explained to the team that he had had driven into the floodwater, and his vehicle had been subsumed by a fast-flowing, rapidly rising current.
By the time the crew arrived, the driver had sought refuge on the roof.
The VICSES team were able to get close enough to advise the visibly distressed driver that help - by air - was on the way, and a rope rescue couldn't be undertaken owing to the distance between the volunteers and the submerged vehicle.
With time of the essence, the VICSES South Barwon Unit Controller, Lisa Keys, and VICSES South Brown volunteer Josh Hutton took their places downstream, in case the distressed driver entered the water.
The Air Wing however arrived promptly, with the man winched from the sinking vehicle to the safety of the helicopter.
Flood water rescue is complex and dangerous and requires crews with specific skills to identify the risks and perform safe rescues. VICSES volunteers accredited in swift water rescue, undertake rigorous training and maintenance to ensure they meet the national standards of accreditation.
This is a timely reminder to never drive through flood water. Before you travel, check if flooding is likely, plan ahead and make alternative arrangements so you are not driving on flooded roads.
If you require VICSES emergency assistance, ring 132 500 or Triple-zero (000) in a life-threatening emergency.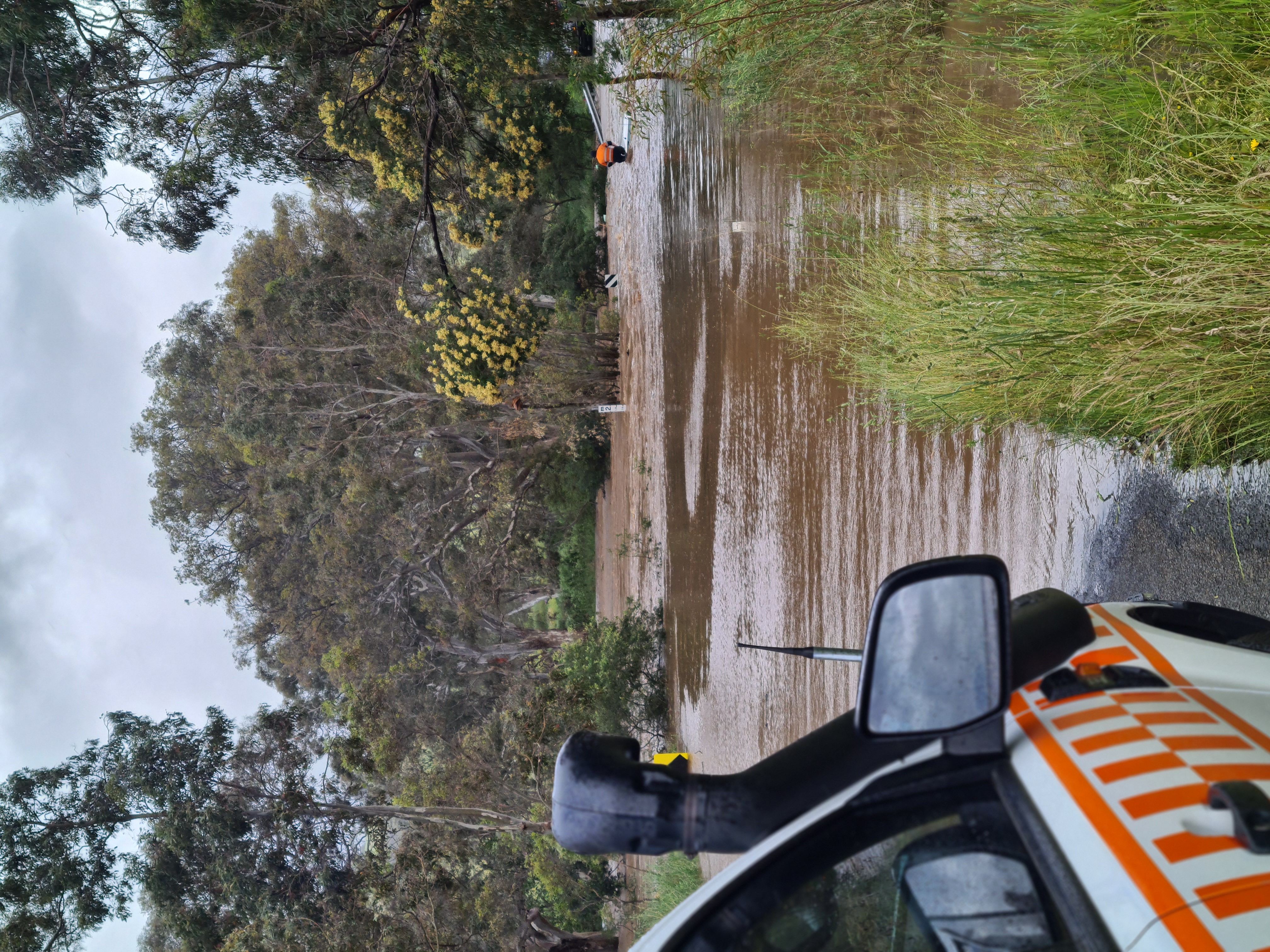 VICSES vehicle at flooded road adjacent to Moorabool River, November 2022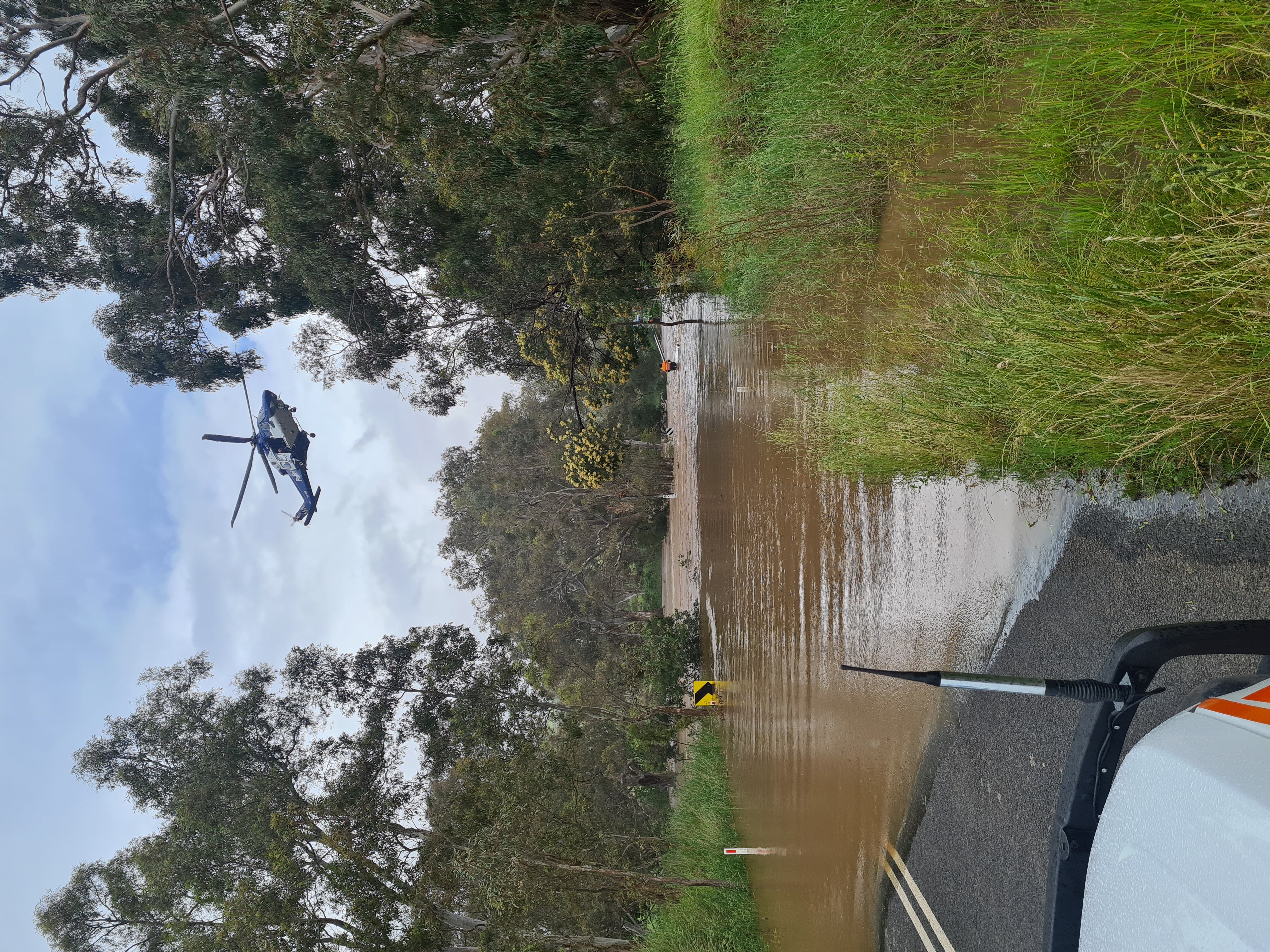 Victoria Air Wing over flooded road adjacent to Moorabool River, November 2022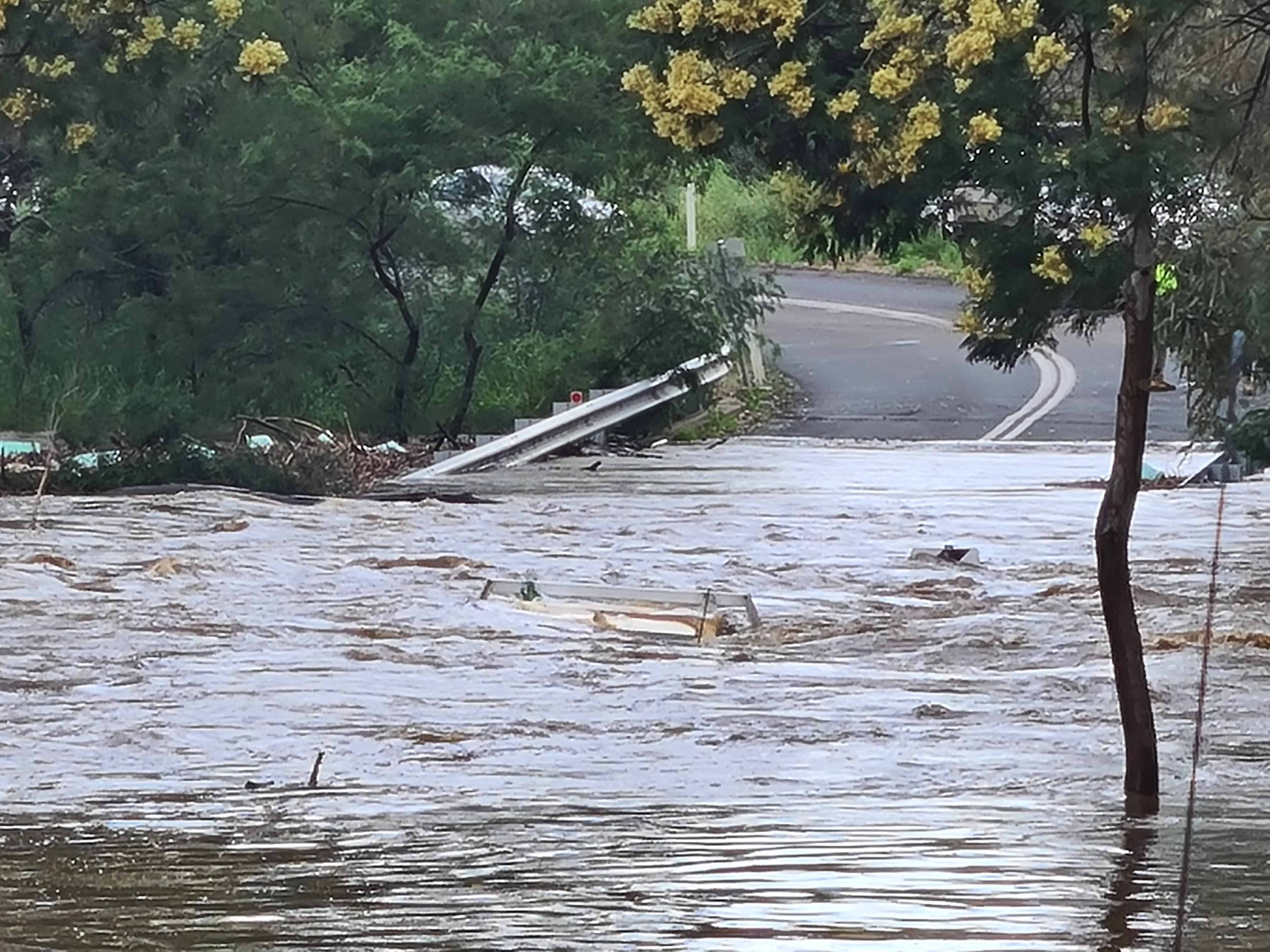 Vehicle submerges beneath Moorabool River, November 2022