Forty volunteers assist in major power outage at nursing home
Overnight, almost 40 Victoria State Emergency (VICSES) volunteers were called to an incident at a local nursing home in Blackburn, after the property's power had gone out due to a large tree that had fallen on nearby powerlines.
Volunteers from the VICSES Whitehorse Unit were dispatched last night at 07.45pm, along with Fire Rescue Victoria (FRV) members. FRV managed the scene on Lake Road to ensure the power lines were made safe, while ourVICSES Whitehorse volunteers worked to cut up and remove the fallen tree. This allowed utility provider United Energy, to commence emergency repair work.
The nearby aged care facility - which provides high-acuity patient care that includes a dementia ward - requested lighting from our VICSES volunteers, given the fall risk to residents in the darkened facility.
At this point, VICSES Whitehorse volunteer Matthew Rankin set up an Incident Control Point and requested assistance from neighboring units. Nearly forty VICSES volunteers from five units arrived over the course of the night, including:
- Thirteen further volunteers from the VICSES Whitehorse Unit, each arriving throughout the night. Having set up lighting rigs all the way through the building, our volunteers used portable power packs to maintain mattresses - which require power to remain inflated - for approximately ninety vulnerable residents. Crews of volunteers worked to manually inflate the mattresses every thirty minutes. The VICSES Whitehorse Unit volunteers also set up power packs in the kitchen to prevent food spoilage.
- Three volunteers from VICSES Lilydale Unit arrived at 10.00pm with a lighting trailer and power supply. The volunteers remained until past midnight, when it was decided the lighting rig would be required overnight.
- Six volunteers from VICSES Manningham Unit arrived at 09.20pm to set up temporary lighting in the interior of the building on the first and second level, including Goliath lights - powered by a generator - and battery-powered Pelican lights throughout. The volunteers remained on site until 02.30am.
- Seven volunteers from VICSES Knox Unit arrived at 09.45pm in two vehicles with two trailers and a lighting rig, staying on site until 02.00am.
- Five volunteers from VICSES Maroondah Unit arrived at 10.15pm with ten portable light banks and generators. The volunteers stayed until midnight, with two volunteers returning this morning to pack up the vital equipment.
VICSES Incident Controller Matthew Rankin led the Emergency Management Team to manage the needs of residents, placement of the lighting rigs and generators, and positioning the volunteer crews as the events unfolded into the night.
Having called out additional crews, United Energy successfully reconnected the power seven hours ahead of schedule, at 05.00am this morning.
This represents an incredible effort by our forty volunteers, and partner agencies, to keep our community safe.
Quotes attributable VICSES Incident Controller, Matthew Rankin:
"It was a stellar effort by VICSES in supporting the needs of our aged care residents and local communities, during this prolonged power outage."
"We achieved this result by mobilising quickly and scaling up in a timely manner, with support from our neighbouring units."
"We had people at risk. We had an opportunity to make a difference, and we did make a difference."
"I would like to express my gratitude and thanks to everyone involved in managing this incident."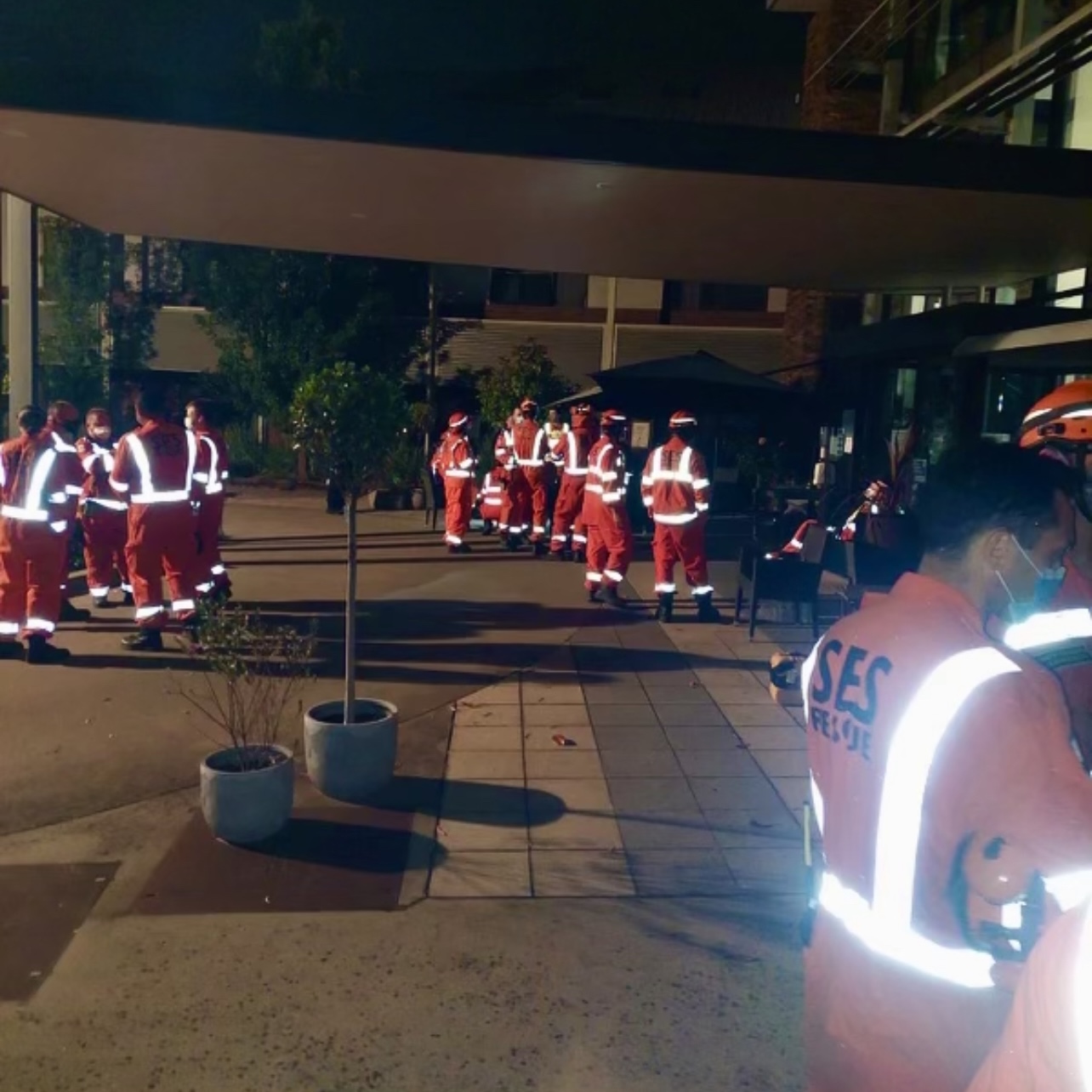 VICSES volunteer crews outside the Regis Nursing Home early this morning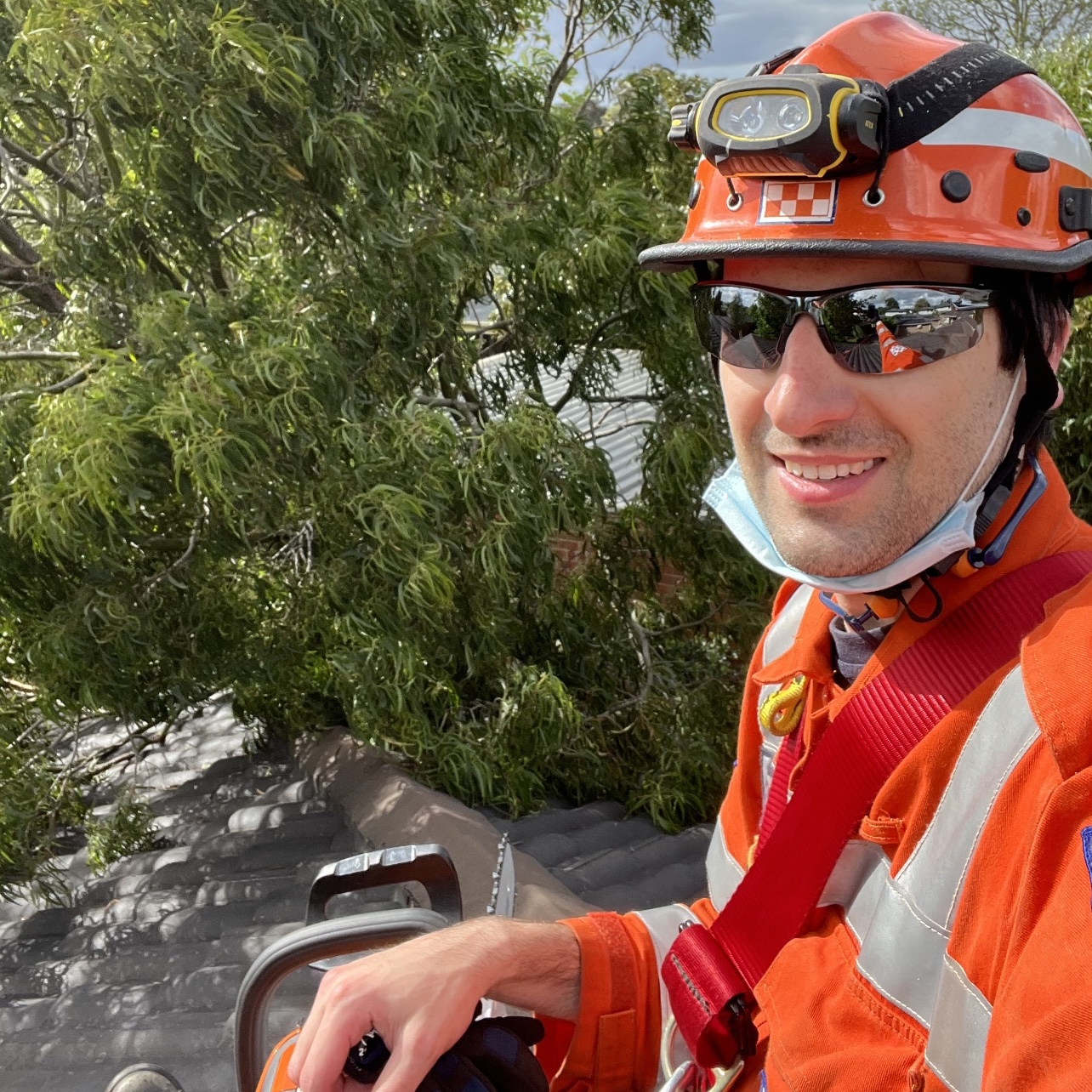 VICSES Incident Controller, Matthew Rankin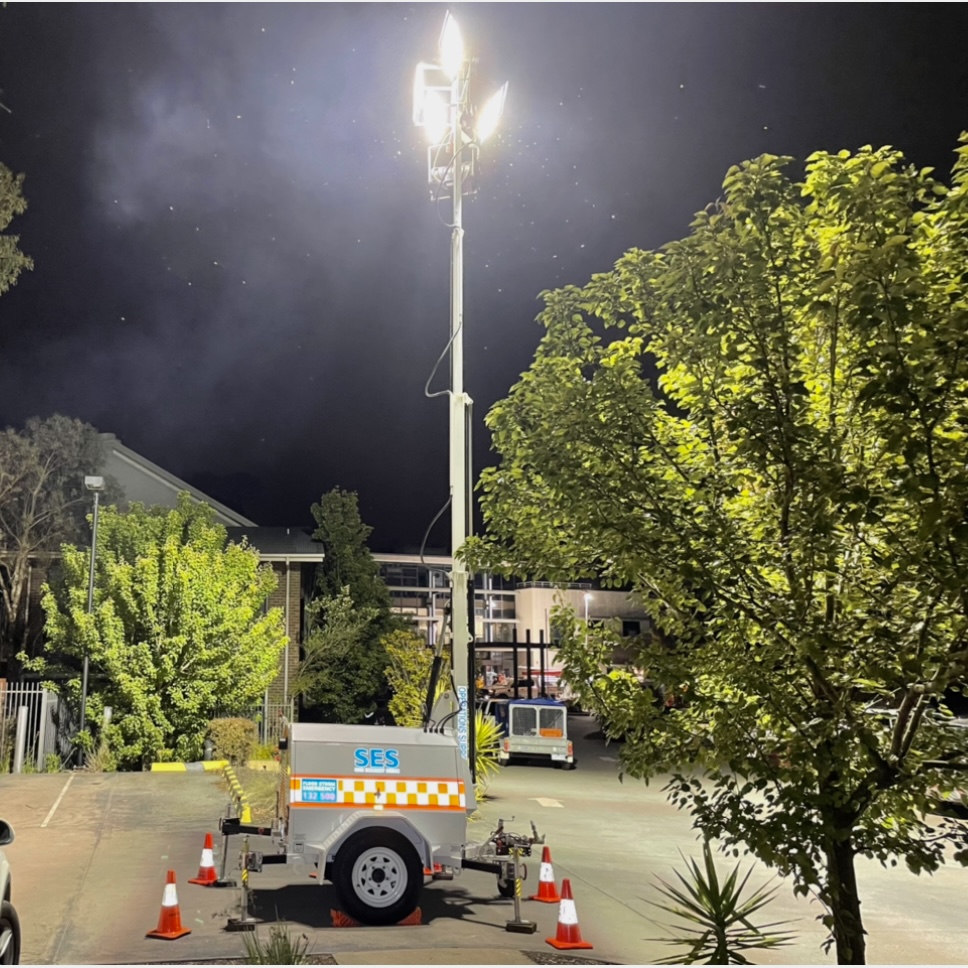 A lighting rig, in use outside the Regis Nursing Home in Blackburn