Amazing! Over 80% of VICSES Units assist during Victoria's fire crisis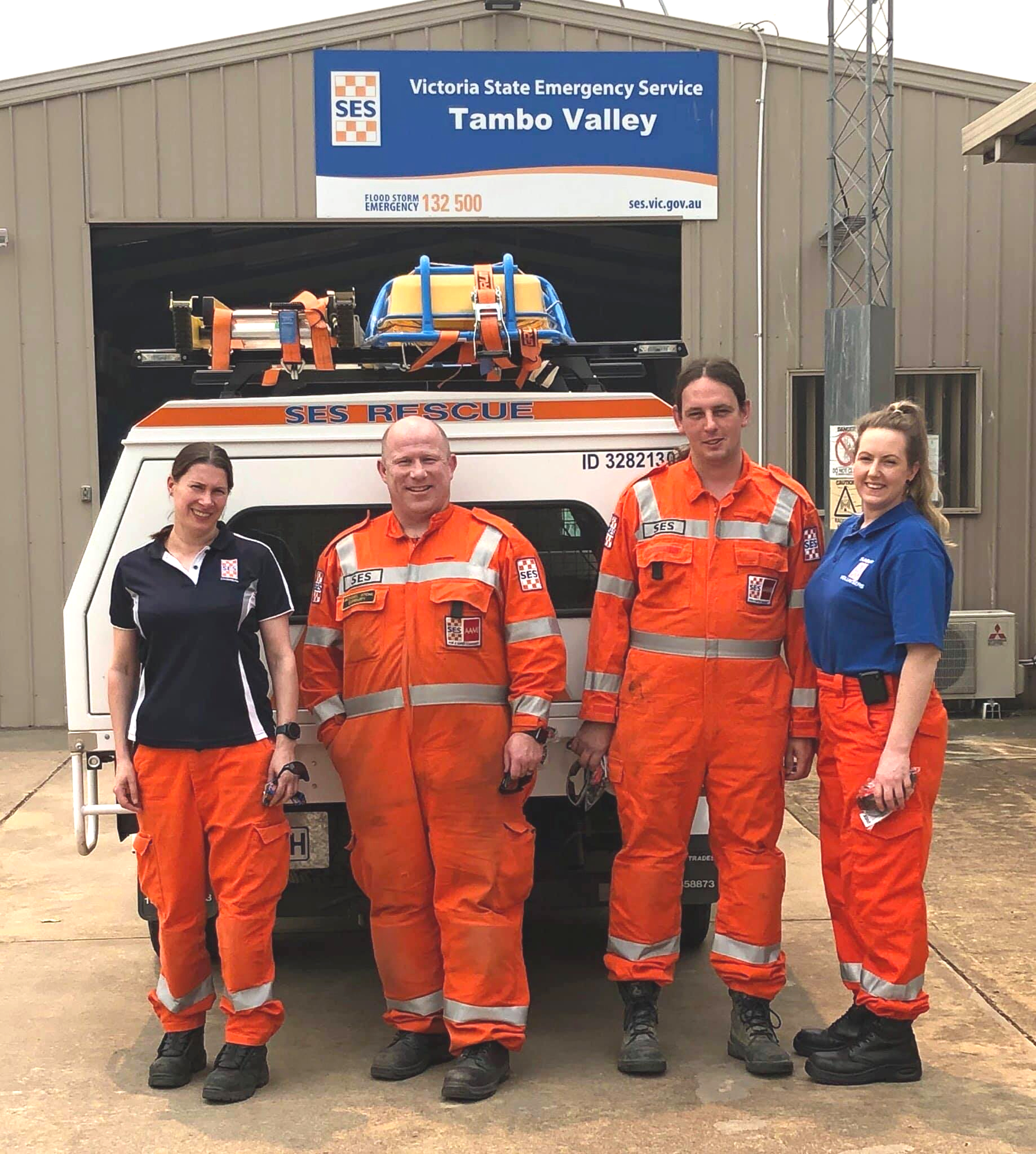 Official statistics on the devastating 2019-2020 Victorian bushfires are rolling in, with the sheer effort of VICSES volunteers becoming much clearer.

Many areas of the state remain deep in recovery mode as a result of serious blazes, mostly in the Far East and some in the South West, close to the South Australian border.

In the face of challenging conditions and high emotion, VICSES volunteers have been enthused and determined in their support of CFA, DELWP, Forest Fire Management, Victoria Police, ADF and more across the regions – with 124 out of the state's 149 units (around 83% of units) assisting during those recent fire operations.

A number of individuals have also been highlighted following their deployment, including three women from one unit in Victoria's north-east.

Seymour Unit Controller Christine Welsh was joined by Deputy Controller Lisa James and member Morgan Duell between 9 January 12 January 2020 in Corryong, where the three women provided road rescue capability, and also put in many hours at the local relief centre.

Shane Peach from the Tambo Valley Unit was also put in the spotlight, with the 52 year-old revealing he was the only volunteer from his VICSES unit available in Omeo as a massive fire front approached the area. He ran an entire informal community meeting point on a local oval with four other volunteers.

VICSES Wonthaggi Unit member Mick Butera also shared his deployment story from 7 January to 10 January in Mallacoota, where he created a special 'honour board' out of molten scrap metal to commemorate volunteers who took time to help the small, coastal community.

In addition to the recent bushfires, VICSES members have also been kept extremely busy by two recent storm systems, with volunteers called to over 3,300 requests for assistance between 15 January and 22 January, 2020.

Victorians are encouraged to thank their local VICSES unit volunteers for their ongoing assistance and support across all fire zones, as well as recent storm emergencies.

If residents and volunteers have learned one thing in 2020 so far, is that Victoria's community spirit is powerful, wide-reaching and comforting amidst a very difficult start to the year.

A full list of which VICSES units were involved in recent fire support efforts is available upon request.

Image: VICSES Craigieburn Unit.