Black Saturday inspires a lifetime career in emergency services
Victoria State Emergency Service (VICSES) Bendigo Unit volunteer and staff member, Natalie Stanway, joined VICSES after Black Saturday in 2009.
She started as a volunteer with the Lilydale Unit in 2009 and transferred to Bendigo in 2010, where she is currently a volunteer Deputy Controller. In 2016, Natalie became a VICSES staff member and is currently the Operational Capability Officer at the Victorian Head Office in Southbank.
Ms Stanway said "The bushfires came close to where I lived at the time and I needed to help; I saw what the VICSES was doing in terms of staging areas and assisting the fire services and I thought it was something I could do. I have loved it ever since," she said.
She recently completed Incident Management Team (IMT) training as an Operations Officer to develop her career in emergency services and manage operational activities, managing people and equipment during larger scale emergencies.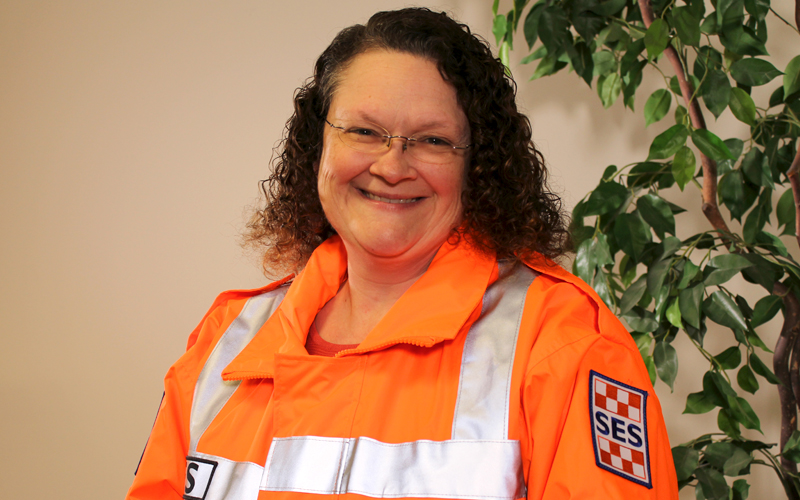 Since 2017, VICSES has had 144 volunteers interested in developing their professional skills by undertaking additional IMT training in a number of roles, including planning, operations and information and warnings.
VICSES volunteers have a wealth of knowledge and experience from their day to day jobs, life experience and extensive volunteering experience – roles in IMT provides an opportunity to put this experience into action. It also helps with volunteer retention and engagement, ensuring we have the right people, with the right equipment and the right training.
"I took up the additional training option for a couple of reasons. I have done some shifts in an IMT as a volunteer, mostly as an Incident Agency Commander (liaison for VICSES) and really enjoyed the work. The opportunity to further my knowledge and skills in this area was welcomed. I have been a Division Commander for some years and this was a natural progression of that skill base," she said.
"I really like the strategic perspective of this role, and I enjoy being able to put my skills to use. The benefit to me personally is that I am learning, and I have always loved to learn. While I love going out in the truck with my crew, I have the ability to be a big picture person and feel that I am more useful to the service in this role.
"Some people love being hands on and using the tools, and while I like this too, I really thrive in the fast-paced, ever-evolving IMT environment. I love the challenge it presents and think it brings out the best in me. I can bring the skills back to the unit when we get a sizeable event, and what I learn as an Operations Officer makes me a better Division Commander. It also allows me to mentor others developing towards this space," she said.