Driver Reviver operating over Easter
Driver Reviver will operate over the Easter long weekend to help motorists get to their destinations safely.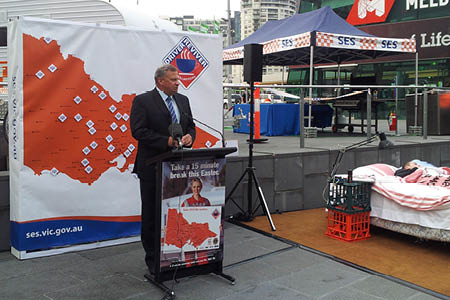 Driver Reviver sites will operate in locations across the state, offering free tea, coffee and water as well as a safe place to rest, nap or have a chat.
The Driver Reviver campaign has been operating nationally for more than 20 years to reduce road collisions by alleviating driver fatigue.
Victoria State Emergency Service (SES) is hosting a launch of this holiday's program at St Paul's Court, Federation Square this morning - Wednesday 16 April, until 3pm.
Why not come down to meet some SES volunteers, get a free bacon and egg sandwich or tea and coffee while learning about keeping safe on the roads?