VICSES features in massive Melbourne 'portraits of strength'
Published 15/02/2021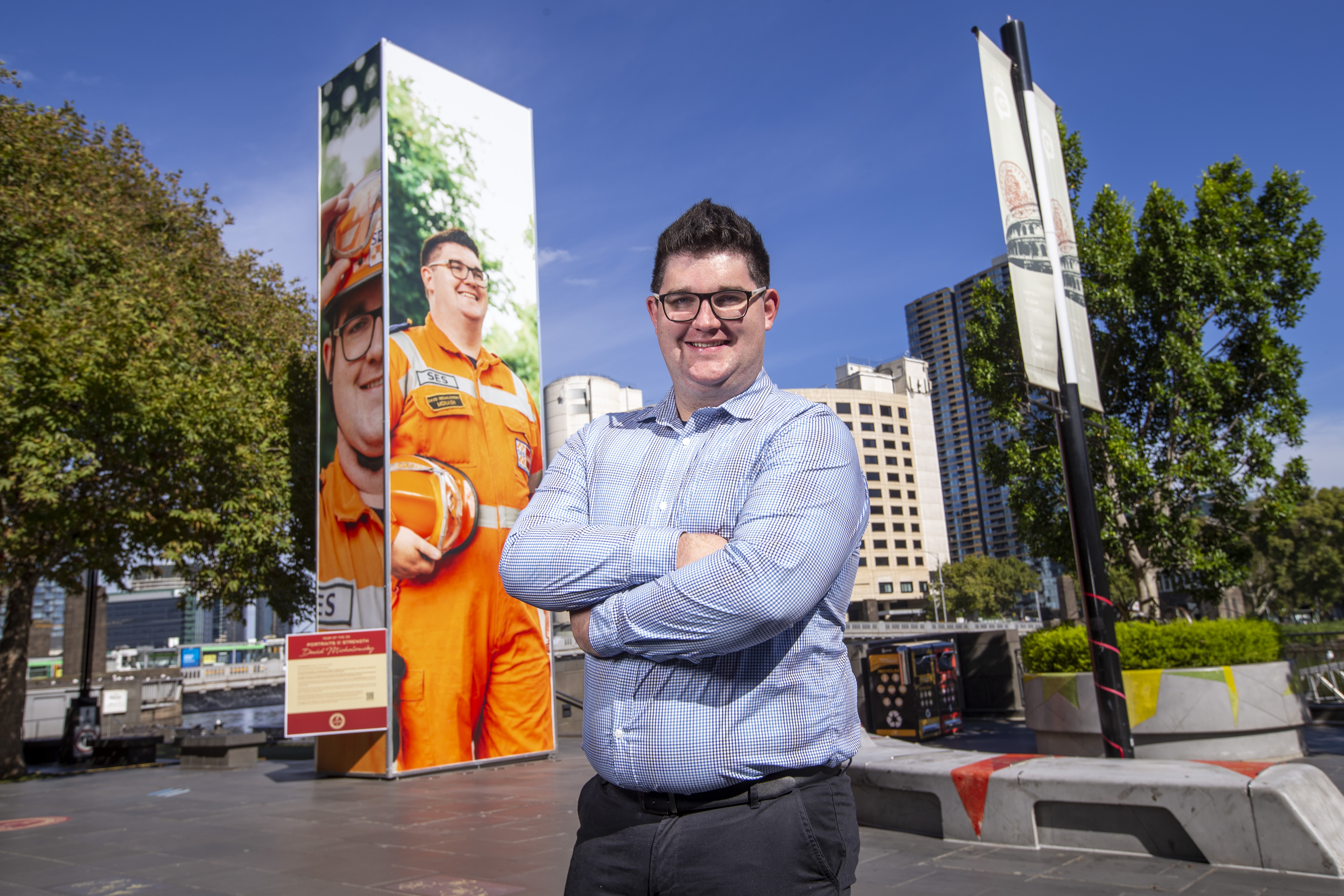 Melbourne's iconic fire towers on the Yarra River have been adorned with full-colour portraits of extraordinary people that embody the spirit of the ox, including a VICSES member.

Monash unit officer David Michalowsky features in the Lunar New Year series by Hong Kong-born photographer Sam Wong. The 27-year-old volunteer was deployed in a support role during the 2019/2020 bushfire season, and worked out of Traralgon Regional Control Centre, coordinating resources.

David, also a Primary School teacher, responded to numerous critical incidents in 2020, and trained fellow VICSES members, all while dealing with a devastating personal loss.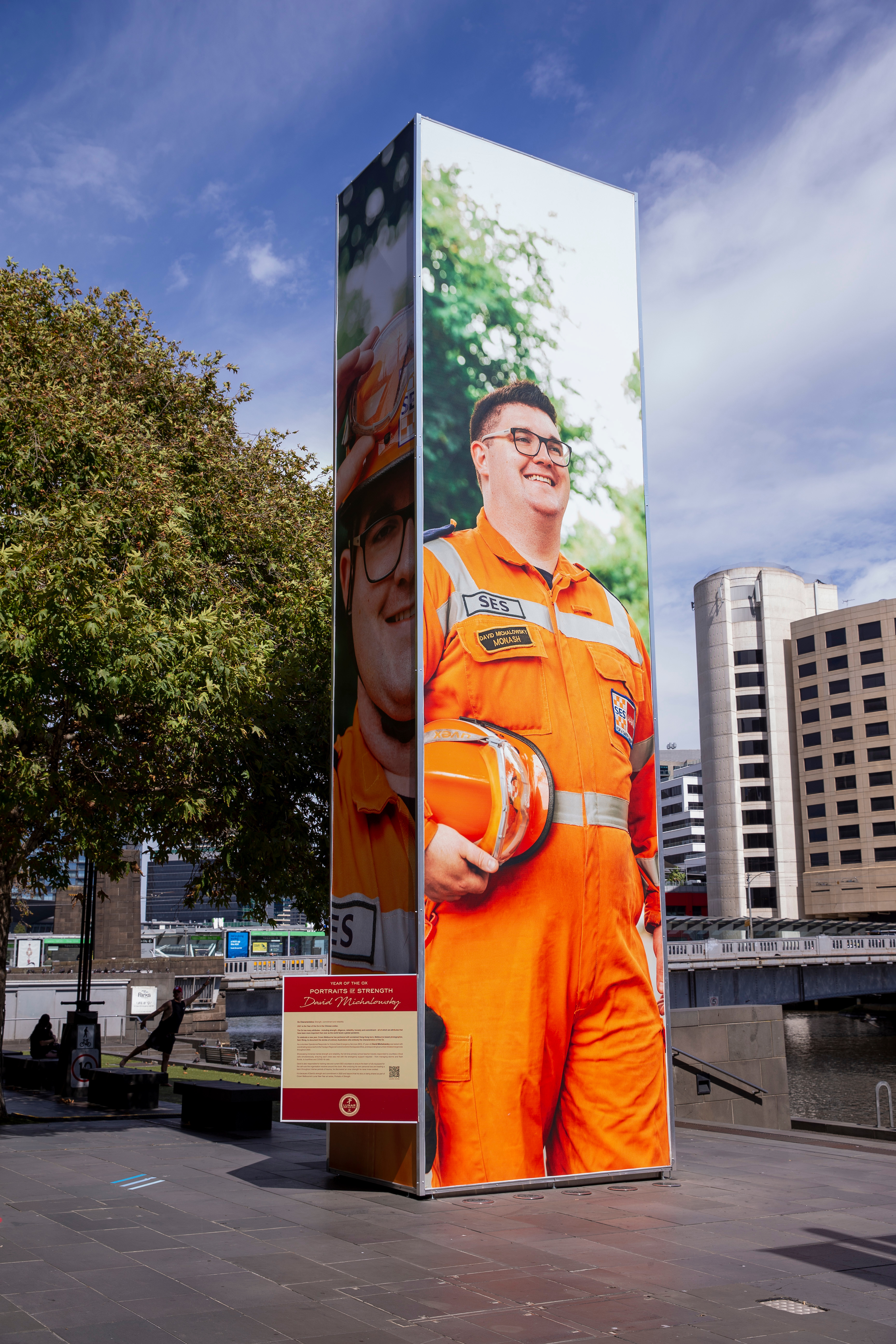 Sam Wong's extraordinary photo of David stands proudly at the Crown Casino Riverwalk, and represents the Chinese zodiac of 2021 - the Ox. This animal personifies strength, diligence, reliability, honesty and commitment.

Five other amazing Aussies are part of the outdoor art project, including an Infectious Diseases Nurse, the owner of Gippsland Dairy, an Assistant Director of a junior school, a cook and Mum who delivered homemade fried rice to the homeless, and a member of Sikh Volunteers Australia.

The series was unveiled on Thursday, 11 February, and will be on display until Monday, 8 March.

Images: VICSES