VICSES Pride Network: Meet Kai
Kai is a VICSES Unit Controller, dedicating the past seven years to VICSES and the community. Over this time, Kai's journey as part of VICSES has coincided with a journey of self-discovery and acceptance as part of the LGBTIQA+ community. This is Kai's story.
"I've been with VICSES for around seven years, volunteering with units in regional Victoria. I spent four years in a leadership position at my first unit, and then moved to undertake the position of Controller at my current unit.
I initially joined VICSES to give back to the community and learn new skills within the emergency services sector, as well as the opportunity to develop new friendships.
I've always worked in professions that help people – both locally and internationally. And although I've always been passionate about supporting the community and those in need, I always felt like there was something missing in my own life… something incomplete.
I struggled with my identity for some time. Because I had previously been married and had children, it was difficult to process my feelings and uncertainties. After being on my own for a while, I eventually met another like-minded person, and began to explore who I really was.
This self-exploration led me to me understanding my true identity as genderqueer – a gender outside the gender-binary of male and female.
Without a doubt, the biggest support during my journey to self-acceptance has been two of my like-minded colleagues. Being able to discuss and relate honestly and openly, and with full confidentially, has made a huge difference. I often wonder if I would be who I am today without them.
Attending Pride March this year was also a significant milestone in helping to confirm my thoughts, feelings and perceptions of who I really am, deep inside. Marching alongside my VICSES colleagues and others with the open support of the public, really solidified my identity as a queer person.
Although I feel happier and fulfilled, I still face some challenges in feeling like I can be my true self. For example, being open about how I prefer to dress. I don't feel like I can express this part of myself with everyone that I meet, including in the community and as part of VICSES. The uncertainty of people's reactions, as well as my position as a Unit Controller, leaves me feeling unsure of how to share this part of my life and remain fair to myself, and my fellow unit members. I always try to be an authentic person, so this creates some inner conflict. But that being said, I'd rather be who I've become – at any cost.

Across our organisation, I do see progress in the acceptance of the LGBTIQA+ community. However, living in a regional area this progress is more reserved, and perhaps a bit slower than compared to areas like Melbourne. There's a degree of acceptance in our unit, but we still have a way to go.
Looking forward, I see many opportunities for our organisation to be even more inclusive. Pride March is certainly a fantastic initiative to be a part of – it would be great to be able to participate in something similar in our regional areas.
I would also love to see VICSES members who are 'openly out' attending units, to chat about the positives of having LGBTIQA+ members as part of our service. I think that members of the LGBTIQA+ community often feel reluctant to venture into the emergency services sector, so some community engagement around this to break down those fears and build a stronger feeling of acceptance would be amazing.
As a Unit Controller, volunteering with VICSES is a huge part of my life, and I love what I do. I still have time for my hobbies, including repairing and restoring houses, furniture and textiles. I've been a tennis player most of my life, and enjoy watching various sports. I also have a huge desire to travel to learn more about different cultures and lifestyles, and to appreciate how others see life and live.
My journey as a genderqueer person has only really just begun, and I'm excited to eventually be able to open up and express my true self with more people within VICSES and the community. I hope that by sharing a bit about my story, it encourages other members to feel comfortable within their own identities, and the opportunity to express that.
Living as a genderqueer, I no longer feel like something is missing. I feel complete in a way that I've never experienced in my entire life – and no one can take that away from me."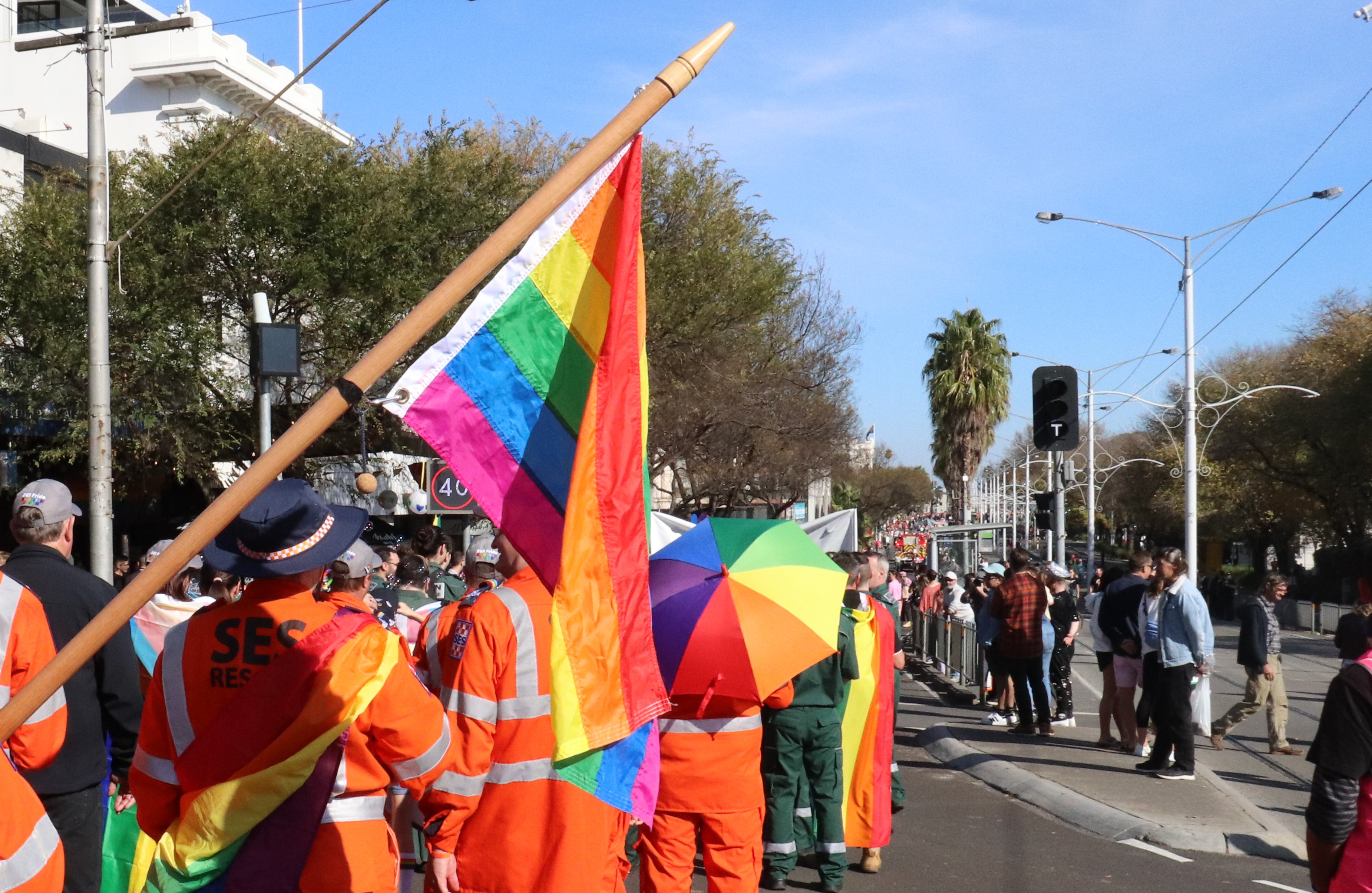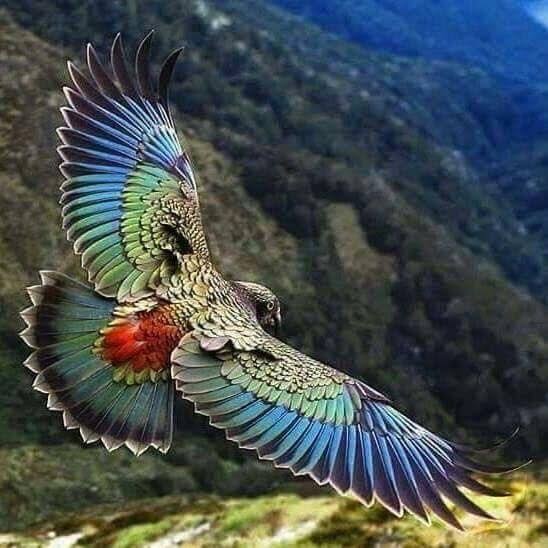 Left: VICSES attending this year's Midsumma Pride March.
Right: An image that resonates with Kai - a bird flying free.