VICSES volunteers honoured with Emergency Services Medals
Published 26/01/2021
On 26 January 2021, VICSES Whittlesea Unit Controller Gary Doorbar and Wodonga Unit Deputy Controller and Peer Support Team Leader Lisa Wise were honoured with the prestigious Emergency Service Medal (ESM).
Australia has a system of honours and awards so its citizens can be recognised for excellence, achievement or meritorious service and contributions to our society. The Emergency Service Medal recognises distinguished service by members of emergency service organisations across Australia and people who are involved in emergency management, training or education. Only 84 recipients have received this prestigious award to date.
Here's a look at this year's VICSES recipients and their incredible contributions to the emergency service sector and the community:
Gary Doorbar, VICSES Whittlesea Unit Controller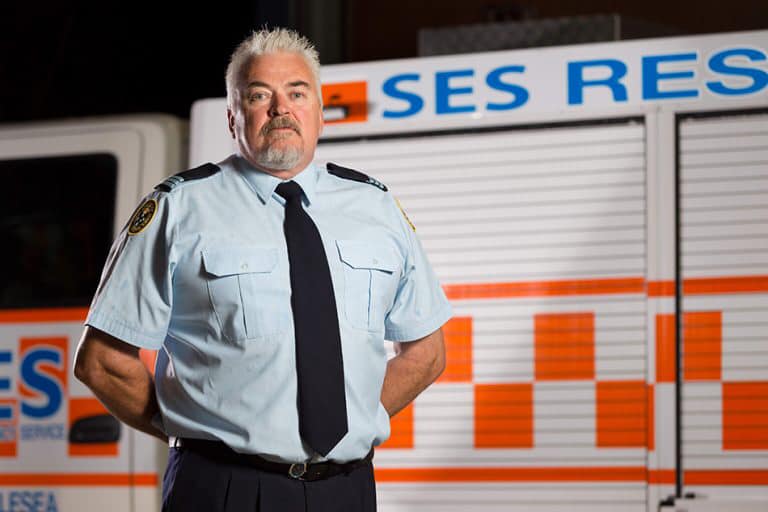 Gary Doorbar has received our highest honour, the Emergency Services Medal in the Australia Day Honours list.
Gary joined VICSES in 2008, first volunteering with Broadmeadows Unit and then moving to the newly established Whittlesea Unit in 2014 as Unit Controller. During this time, Gary was instrumental in the expansion of the unit, which has since grown from 10 members to nearly 90 members today. Gary's perseverance in building relationships with local government and emergency service agencies cemented the unit's positive reputation in the community, and ability to respond 24 hours a day, 7 days a week, 365 days a year.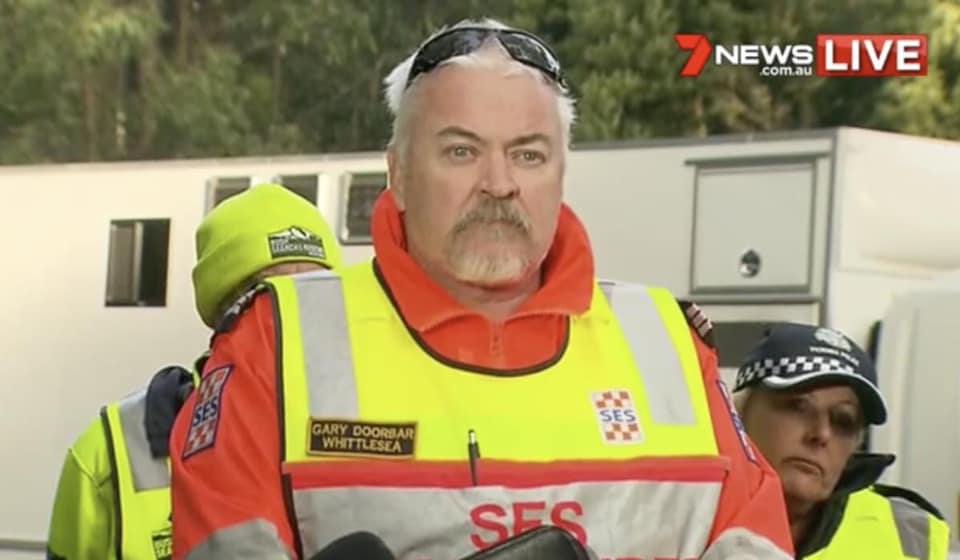 Aside from his incredible leadership of the Whittlesea Unit, Gary has also undertaken many leadership roles across a diverse range of large-scale emergency events. This includes assisting the 2009 Victorian Bushfires, positioned Crew Leader in the search for Jill Meagher in 2011, deployment to Queensland to support the storm response for Cyclone Yasi in 2011, and many more events since. Notably in 2015, Gary earned Whittlesea Unit a citation from the Victoria Police Local Area Commander for the unit's outstanding contributions in the search for the remains of a deceased person.
"The members at Whittlesea Unit describe Gary as a fantastic leader who is always supporting them and enriching the experience of being a VICSES volunteer," said Central Region Manager Ray Jasper, who nominated Gary for the award.
"As is evident with numerous emergency events where Gary has played an important leadership role, he has displayed exemplified leadership, direction, emotional guidance and support to others. Gary's continual sacrifice of personal time to help the community is over and above what is expected of any volunteer."
Lisa Wise, Wodonga Unit Deputy Controller and Peer Support Team Leader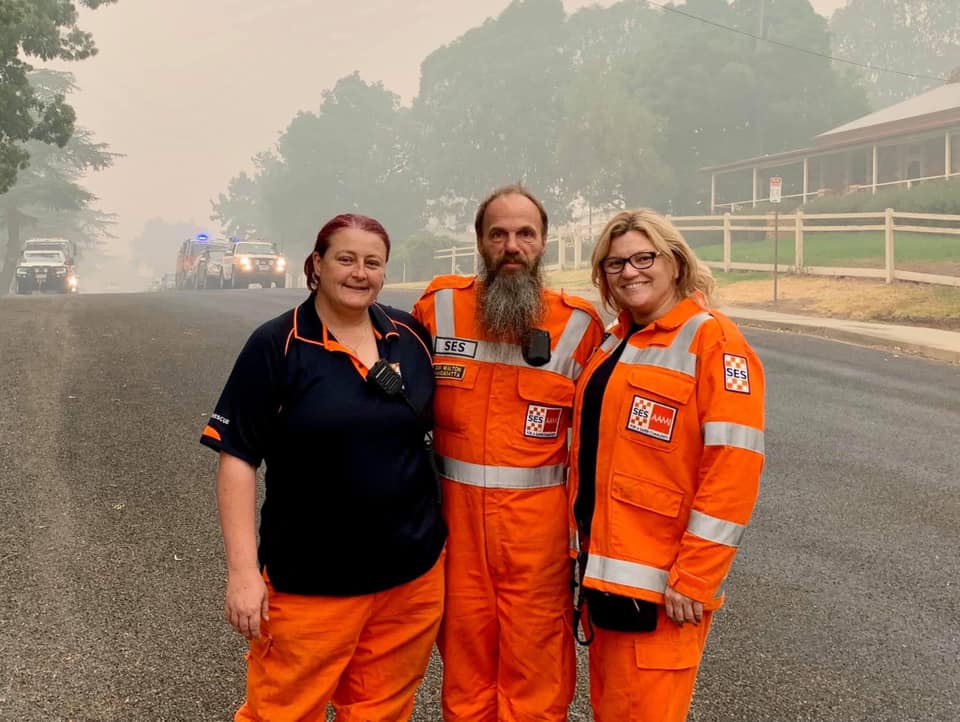 Lisa Wise (pictured on the right) has received our highest honour, the Emergency Services Medal in the Australia Day Honours list.
Lisa first joined VICSES in 1989, dedicating over 30 years of service. Beginning her volunteer journey with VICSES Wodonga Unit, Lisa went on to become Deputy Controller in 2004 and has been positioned in the role ever since. In 2006, Lisa recognised that her experience in responding to road crash rescue events as a volunteer would benefit the then newly established VICSES Peer Support program, and decided to jump on board.
Since joining Peer Support, Lisa has become a Team Leader in the North East Region, covering 25 VICSES units. Providing support across the entire region, Lisa's role often involves travelling long distances, late nights and at short notice to be there as soon as possible for units who have attended a traumatic event. Championing the services provided by Peer Support, Lisa has also assisted in the development of training and awareness materials for members, and the overall accessibility of mental health and wellbeing services for all VICSES volunteers.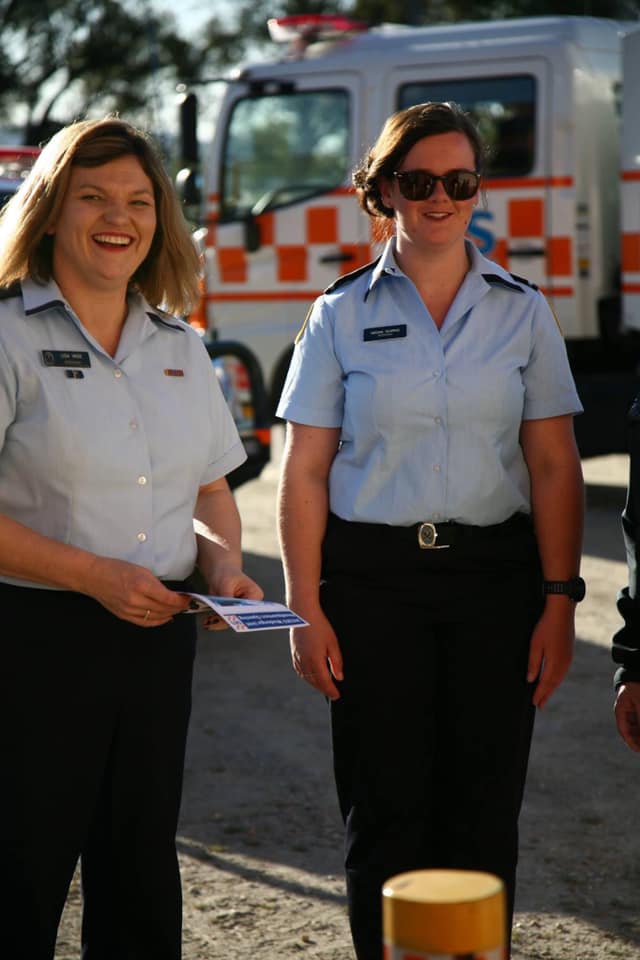 As a prime example of her dedication, during the 2020 bushfires Lisa gave up her holidays and volunteered to be deployed to East Gippsland to provided critical incident stress support for volunteers and their families impacted by the fires. Lisa quickly distinguished herself and built strong relationships with volunteers, staff and families from the community and from across many different agencies, offering significant support to those traumatised by the devastating events.
"I can think of no other member that demonstrates our VICSES Values as consistently as Lisa," said North East Operations Officer Neil Payn, who nominated Lisa for the award.
"Lisa is highly respected by all those who have worked with her or benefited from her services, and is an outstanding volunteer whose commitment to VICSES and the community of Victoria is of the highest order."
Lisa Wise (Left) in uniform.
Congratulations to both Gary and Lisa on the recognition received today.
Thank you for your ongoing dedication to VICSES and to your communities.