VICSES volunteers still powering through after huge storms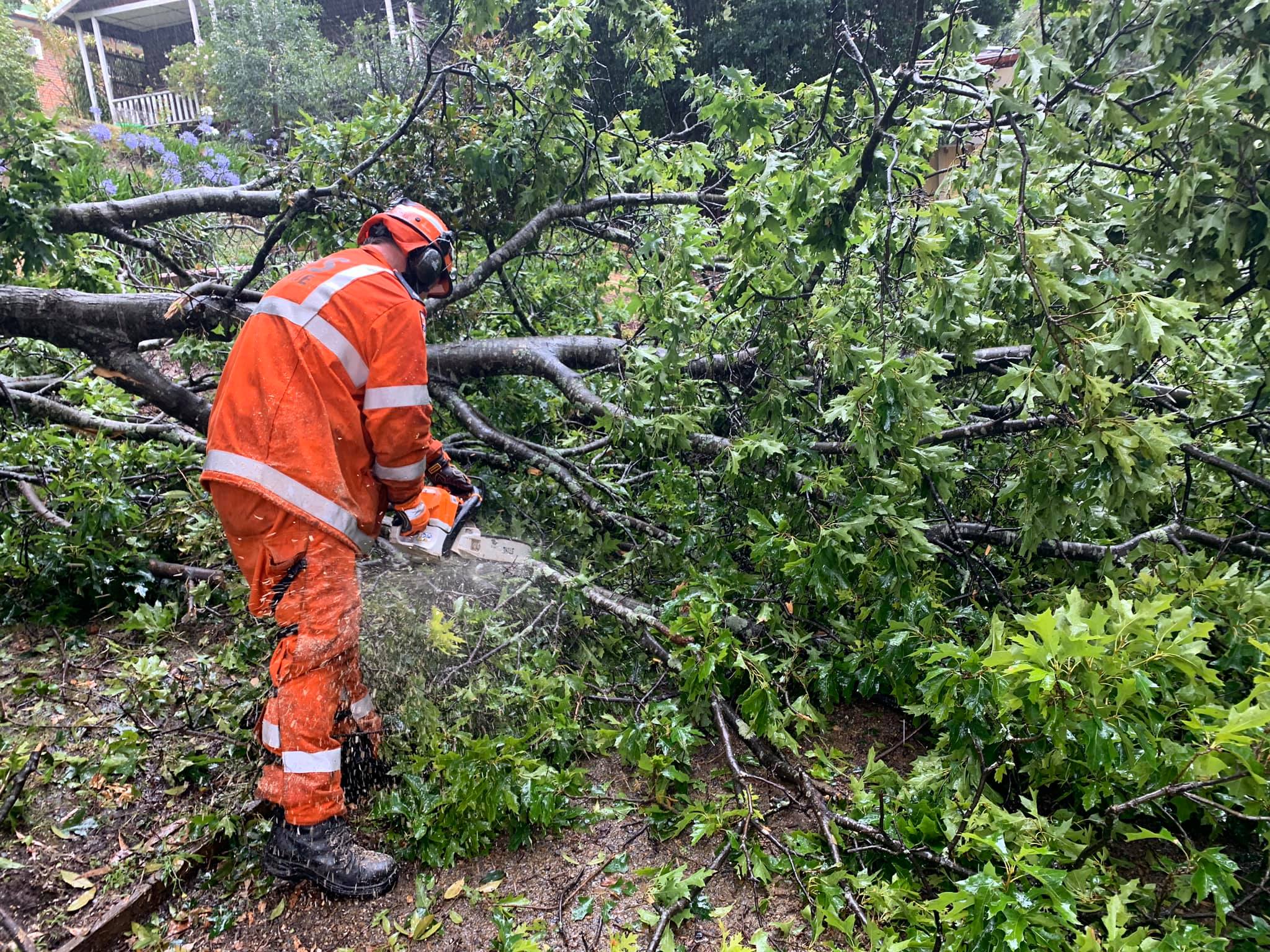 Residents in storm-affected parts of Victoria are being reminded hundreds of incidents are ongoing, and VICSES crews will prioritise and respond as quickly as possible.
Volunteers have dealt with a mammoth 2,200 calls for help during hail, wind and storms in the last 48 hours, with over 480 incidents still being dealt with on Tuesday afternoon.
The hardest-hit areas were in Melbourne's south-east suburbs, with units from Melbourne Metro, Barwon South West, Mid-West and North-West Units all assisting in emergency short-term repairs.
Volunteers were also backed up by MFB, with crews working together to deal with large trees blocking numerous roads and over 1,000 calls for building damage.
The bulk of the Requests for Assistance today (21 January 2020) relate to collapsed ceilings, smashed skylights or roof tiles, and trees over homes.
It follows a powerful storm system five days ago that drenched Melbourne's north and west before moving towards the state's east.
It is understood that a number of Victorians are still awaiting assistance with minor or non-emergency damage to their homes. Those with minor damage are today being advised to contact insurers and relevant tradespeople right away to make permanent repairs.
The VICSES Sunshine Incident Control Centre maintains that incidents requiring emergency repairs remain the priority, with a back log currently being sorted through.
If you no longer require the help of VICSES volunteers, please call 132 500 to cancel your request for assistance.
Residents across Victoria are being reminded that severe weather is forecast for Wednesday, January 22nd, and that we should prepare our homes and yards in advance.
Stay up to date on the latest warnings on the Bureau of Meteorology website.
Image: VICSES Emerald Unit.