"Deafness not a barrier" as volunteers learn Auslan
When Victoria State Emergency Service (VICSES) volunteer Shanleigh Meldrum learned her hearing had suddenly declined, the others at her unit thought they had better do something about it.
Shanleigh, who was at this time hard-of-hearing, has always been interested in emergency management with various family members involved in EM and defence sectors. Having achieved graduate and postgraduate qualifications in public health, disability and inclusion, Shanleigh explored paid and volunteer operational positions and found that, at VICSES, her deafness was not going to be a barrier for her.
Now a dual responder with VICSES Bendigo and Gisborne Units, Shanleigh is also the Section Leader for Events and Presentations at Gisborne; responsible for community engagement, fundraising and social media.
Once her hearing began to rapidly deteriorate, during her second year at VICSES, Shanleigh worked with Unit Controller Mike Bagnall to come up with a strategy. To help manage with the hearing loss, Shanleigh wears hearing aids which helps her to hear loud sounds. However, with her fellow volunteers less able to reply on verbal signals, the unit agreed to pay for four weeks of Deaf Awareness and Auslan training, starting in 2019.
Since then, a monthly refresher session has been a part of their regular meetings, and further Auslan training and interpreters have been funded by Shanleigh's National Disability Insurance Scheme plan.
To begin, volunteers attended four sessions of two to three hours each, during which they learned numbers, colours, and basic commands like "stop, start, go, and help". They were also taught how to "finger spell" the alphabet, so they could use English language words if they lacked the Auslan gesture.
As well as being able to communicate better with Shanleigh, having access to Auslan during a pandemic - where face-mask mandates prevent hard-of-hearing or deaf Victorians from lip-reading - allows our volunteers to communicate, empathise with and provide reassurance to those Victorians.
With over forty volunteers at VICSES Gisborne Unit now trained in Deaf Awareness and Basic Auslan, and plans to roll out a similar program at VICSES Bendigo Unit, volunteers have found acquiring even a basic vocabulary of ten or twenty words makes all the difference.
VICSES Gisborne Unit, Section Leader, Shanleigh Meldrum:
"I've never felt limited by my deafness in the service I have always been supported and encouraged."
"The unit undertaking Deaf Awareness training and basic Auslan was a huge benefit to me; communicating with me is second nature to them now. They know how to approach me, get my attention and communicate with me really well."
"Mike's feeling that it was not me who needed to change, but rather that "we need to change for you" really stuck with me, and everyone has benefited."
VICSES Gisborne Unit, Deputy Controller - Members, Tobin Connell:
"If we have an incident which involves someone who is hard of hearing, Auslan can be really crucial. At the sharp edge, say during a road crash rescue, it could contribute to allaying their fears, and it's only right that we should do it. In terms of that community service though, it's an opportunity to engage more with parts of the community we couldn't engage with before."
VICSES Gisborne Unit, Volunteer, Tori Collins:
"We learned words; numbers; the alphabet; colours. It was great. I thoroughly enjoy it and it's a good thing to learn with Shanleigh in our unit. So it's good to be able to communicate; having to wear a mask, she needs to be able to read your lips to be able to interpret what you're saying. Having those common signs to use has helped us to communicate effectively."
"It's like a dance, because you're using your hands to say what you want to say. It's an amazing experience."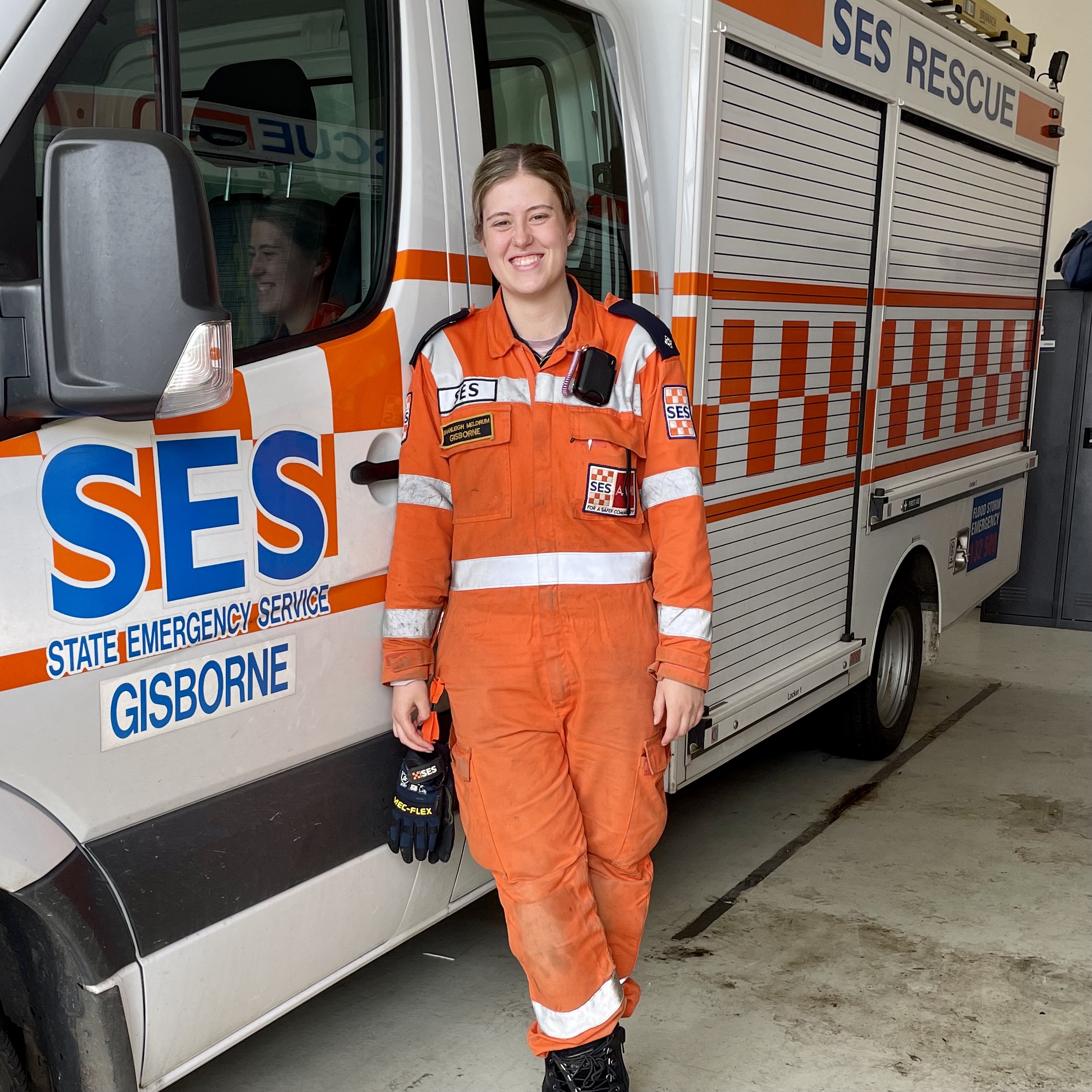 VICSES volunteer Shanleigh Meldrum