A series of events leads to unbelievable miracle
SES resident superhero, Justin Costello, was reunited with the 11-year-old boy he rescued from a drain last week.
A week on and Justin is still unphased by the miracle that occurred and ultimately saved the boy's life.
For Justin, it's all in a day's work.
Last Thursday 27 October at about 4.40pm 11-year-old Jake was sucked underwater when he accidentally rode across a submerged drain on Merton Street, Altona Meadows.
He was washed about 10 metres under the road before managing to grab a metal grate on the other side.
The boy was left battling the powerful current, managing to keep his head above the water.
Justin, the first emergency service on the scene, acted quickly and unscrewed the grate.
Thankfully his job in the State Communications Unit meant he had an extensive socket set.
The Victoria Police officer held onto Jake's hands ensuring he did not wash away and the duo lifted the entire grate up and pried his hands off.
In less than seven minutes Justin had unscrewed the grate and with the help of Victoria Police pulled the boy up.
The ever-modest Justin says he was just doing his job.
It's a timely reminder to never enter floodwater – never drive in it, never walk in it, and never play in it.
To learn more about the hazards presented by flooding, and how to prepare, please see: https://www.ses.vic.gov.au/plan-and-stay-safe/emergencies/flood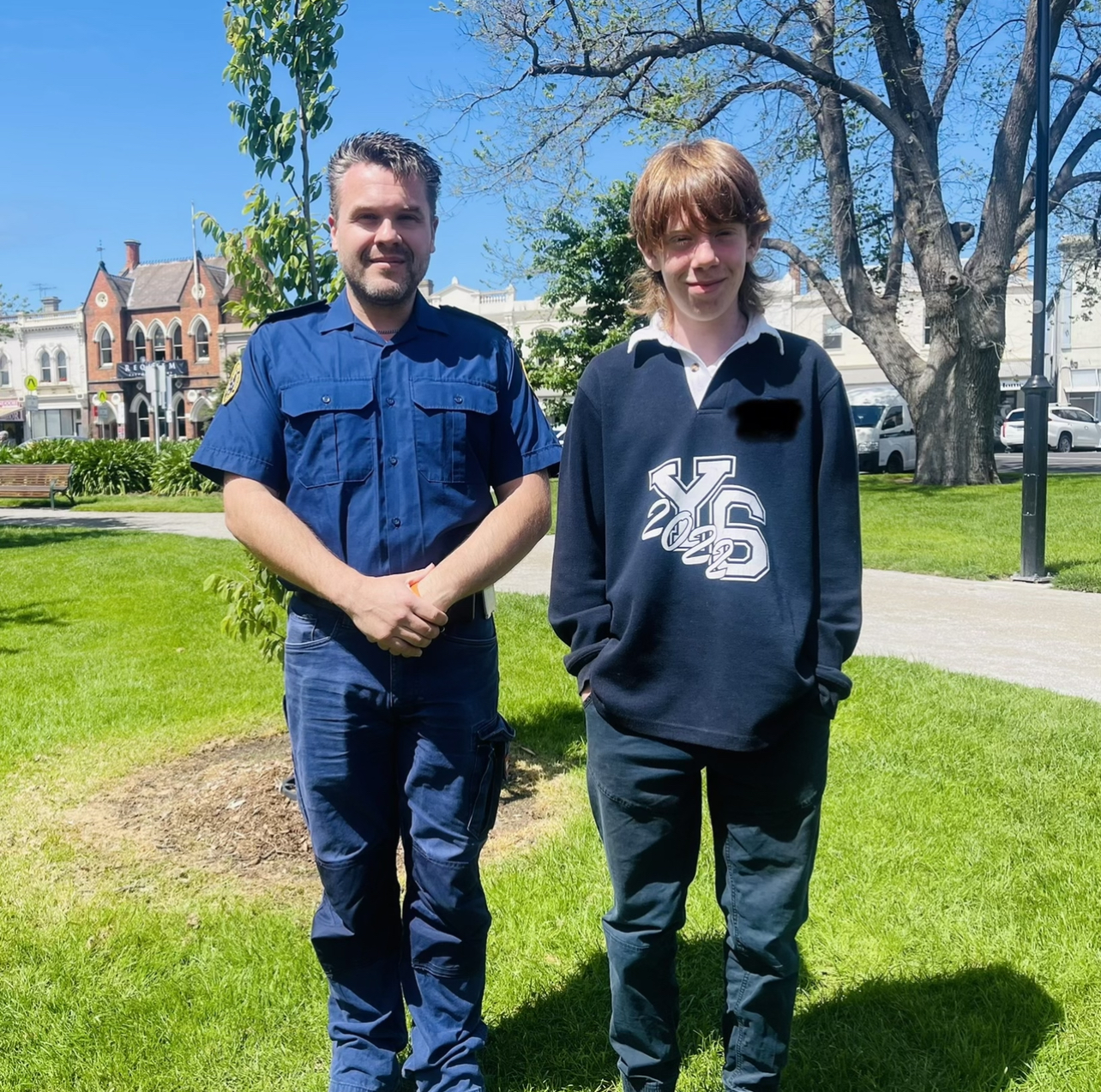 Justin and Jake, November 2022.